Coffee, Prune and Chocolate Cake Recipe
Get your hit of coffee in this divine cake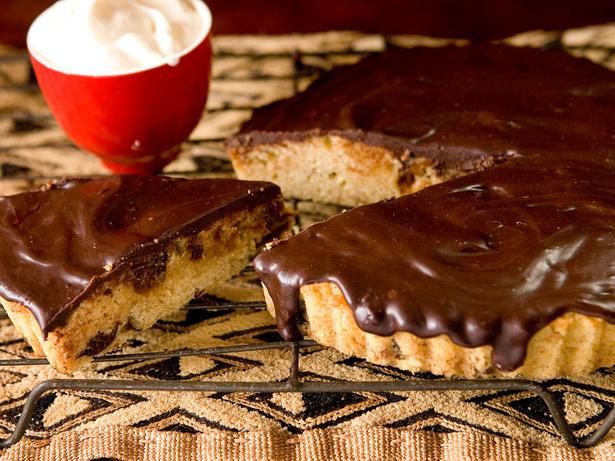 Monday July 7, 2008
COFFEE, PRUNE AND CHOCOLATE CAKE
• 1 cup pitted prunes, roughly chopped
• 1 short black espresso coffee or 2 tsp instant espresso dissolved in 2 Tbsp boiling water
• 200g butter
• 300g caster sugar
• 4 eggs
• 200g plain flour
• 100g dark chocolate
• 1 cup ground almonds
• 1 Tbsp cream 
1. Preheat oven to 180C. Line a springform cake tin. 
2. Combine the prunes and coffee in a saucepan and simmer over a gentle heat for 5 minutes until soft and juicy. Cool.
3. Cream the butter and sugar until pale then add the eggs one at a time, beating after each addition.
4. Fold through the flour, almonds and then the prunes. 
5. Bake for approximately 40 minutes or until an inserted skewer comes out clean.
6. Break up the chocolate and put in a bowl over a saucepan of simmering water.
7. Leave for 5 minutes, then gently stir in the cream, adding a little more if necessary to produce a spreadable consistency. 
8. Using a spatula, spread the chocolate over the top of the cake before serving with softly whipped cream.
Share this:
More Food & Drink / Recipes