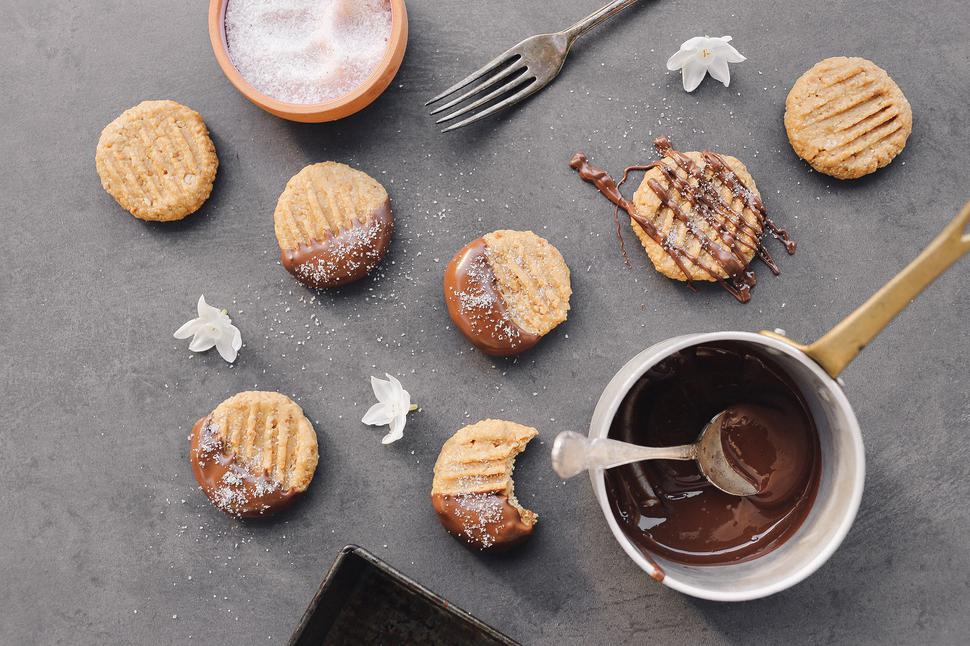 20 Cookie Recipes You'll Bake On Repeat
From the obscenely chocolatey to the oaty and toasty, these are must-try biscuits
Friday March 5, 2021
Chocolate-Dipped Raw Peanut Butter Cookies
Raw, gluten-free, dairy-free and vegan, these naughty-but-nice cookies are both delicious and unputdownable.
White Chocolate & Cranberry Biscuits
Don't have white chocolate or cranberries? Swap them from peanuts, milk or dark chocolate chips, raisins, or whatever you have in the cupboard.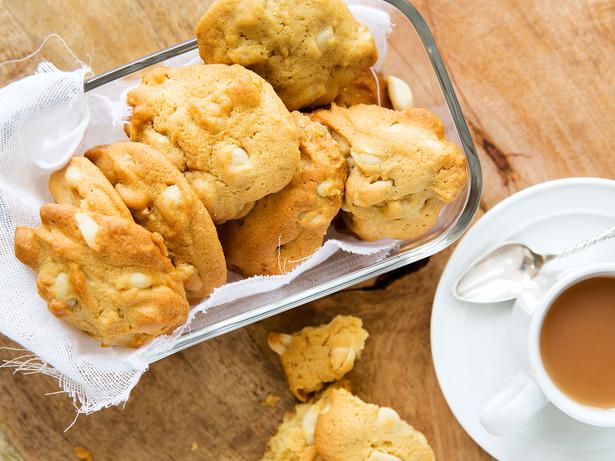 Peanut cookies. Photo / Babiche Martens.

Almond Meringue Cookies
Equal parts meringue and almond cookie, these biscuits are light and oh-so-satisfying to bite into.

Chocolate Chip Cookies With Condensed Milk
This is the cookie recipe for sweet tooths: decadent chocolate chip biscuits made sweeter with condensed milk.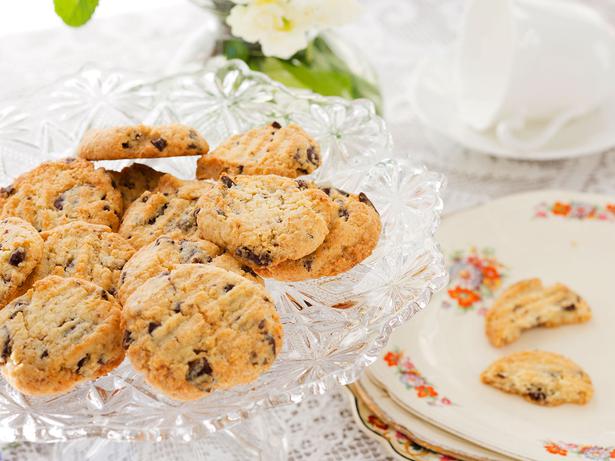 Chocolate chip cookies with condensed milk. Photo / Babiche Martens.

Gingernut Biscuits With Orange Zest
Enjoy homemade gingernuts with this five-ingredient recipe. They're spiced, and have a hint of orange.

Orange, Oat & Chocolate Chip Biscuits
Use white, milk or dark chocolate chunks in this zesty, chewy twist on a much-loved classic.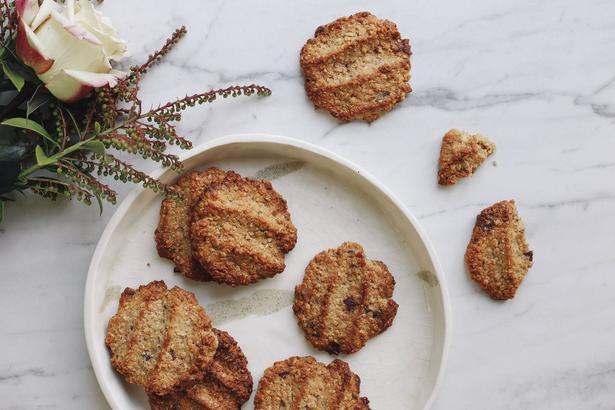 Earl Grey Amaranth Biscuits With Vanilla
Infused with Earl Grey tea and sweetened with coconut sugar, these fragrant amaranth cookies are equal parts nutty and malty, with a touch of vanilla.
Amaretti Biscuits
These soft almond-flavoured biscuits are a beloved treat in Italy and beyond. Enjoy as a light dessert or on the side of a cup of coffee.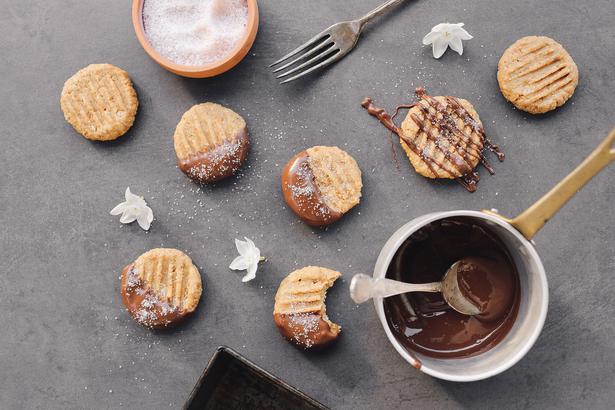 Chocolate-dipped raw peanut butter cookies. Photo / Eleanor Ozich

Cornflake & Ginger Cookies
Crunchy and golden, these cookies are easy to make and wonderfully spiced. The versatile recipe means you can replace the chocolate pieces with raisins if you so desire.

Afgan Biscuits
Try your hand at making a rich national favourite, topped with icing.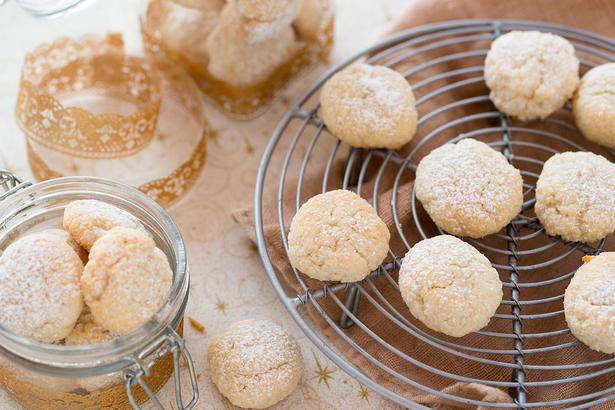 Amaretti cookies. Photo / Babiche Martens

Banana Breakfast Cookies
Swap your morning banana bread for these tasty cookies filled with pumpkin seeds, sunflower seeds, sesame seeds and raisins.

Peanut Cookies
Serve these golden cookies packed with blanched peanuts for morning or afternoon tea.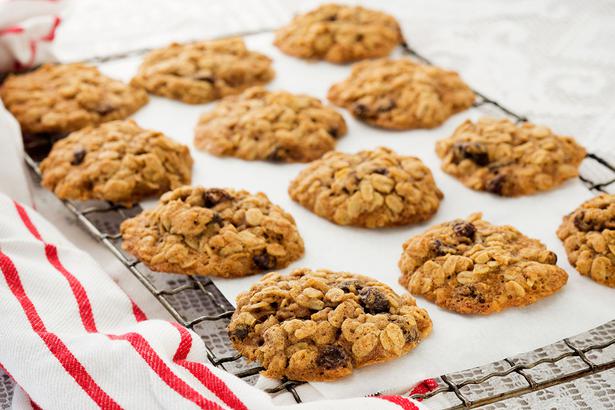 Oatmeal, raisin and spice cookies. Photo / Babiche Martens

Cinnamon-Spiced Pumpkin & Hazelnut Cookies
Drizzle these spiced biscuits with homemade dark chocolate sauce for a lush flourish. If you don't have pumpkin on hand, you can also use bananas.

Coconut Sugar Cookies With Peanut Butter & Chocolate Chunks
A heavenly biscuit recipe for chocolate and peanut lovers alike, these sweet treats have a deeper caramel flavour thanks to coconut sugar.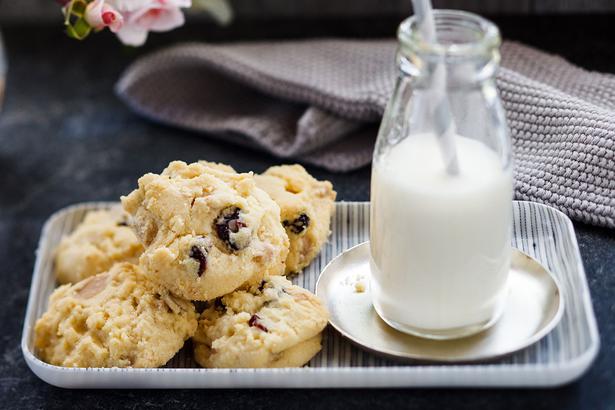 White chocolate and cranberry biscuits. Photo / Babiche Martens

Black Bean & Cacao Lava Cookies
Gluten-free, dairy-free and deliciously fudgy, these obscenely chocolatey lava cookies will come out of the oven rich and velvety.

Vegan Chocolate Chunk Cookies
This vegan-friendly bake makes for sweet, chewy, oaty cookies that can be whipped up quickly and enjoyed just as fast.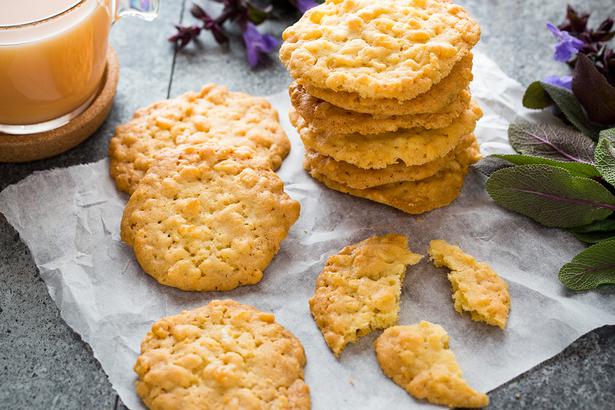 Rice bubble biscuits. Photo / Babiche Martens

Nutella Pinwheel Biscuits
With their fun swirl of Nutella and light, buttery base, these biscuits made with melted white chocolate are as moreish as they are impressive.

Oatmeal, Raisin & Spice Cookies
Oats, raisins and spices is a classic combination for a reason: it makes for chewy, cinnamon-sweet morsels, every time.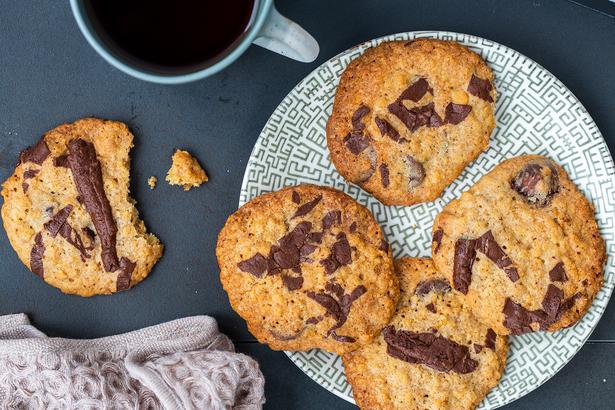 Little Honey Biscuits
These small, crispy biscuits aren't overly sweet, making them ideal for tea-dipping.
Rice Bubble Biscuits
Rich, buttery and simply bubbly, these biscuits are a hit with both adults and kids, and are perfect with a cup of tea.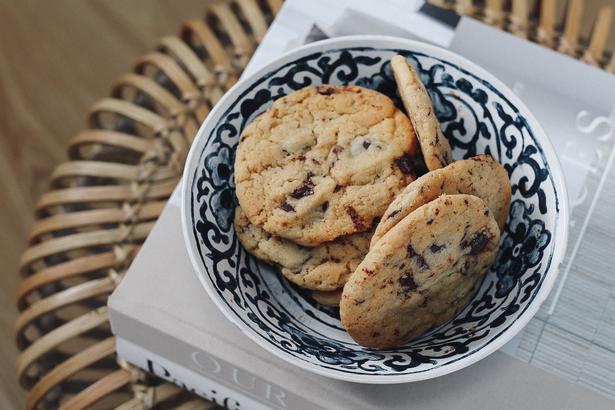 Coconut sugar cookies. Photo / Babiche Martens
Share this:
More Food & Drink / Recipes