Coriander Dressing Recipe with Mussels and Cockles
This tasty recipe is perfect for a dinner party starter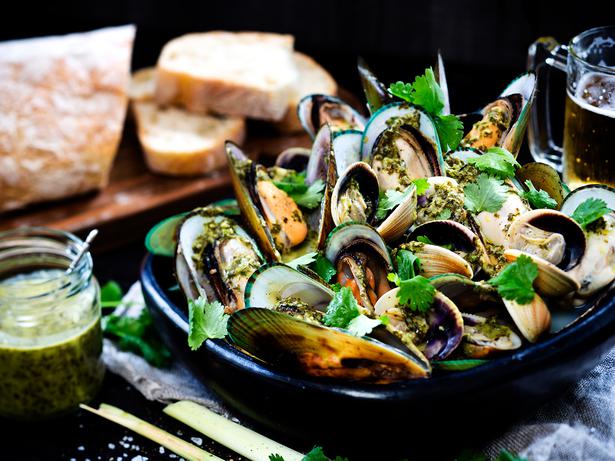 Friday March 7, 2014
CORIANDER DRESSING WITH MUSSELS AND COCKLES
Serves 4 as a starter
Dressing
2 cups coriander
1 green chilli, seeds removed
½ tsp cumin
2 cloves garlic
½ cup olive oil
Zest and juice of 1 lemon
1kg mixture of mussels and cockles, scrubbed
Crusty bread for serving
1. To make the dressing: place the coriander, chilli, cumin, garlic, olive oil and lemon into a blender. Blitz until well combined. Set aside until required.
2. Heat a barbecue until hot. Place the shellfish on to the hotplate and cover. They will take a few minutes to open. Place on to a large platter and drizzle with dressing.
3. Serve with warmed crusty bread.
Share this: