Corn Beef and Mustard Bagels Recipe
Try this hearty bagel recipe with slow-cooked meat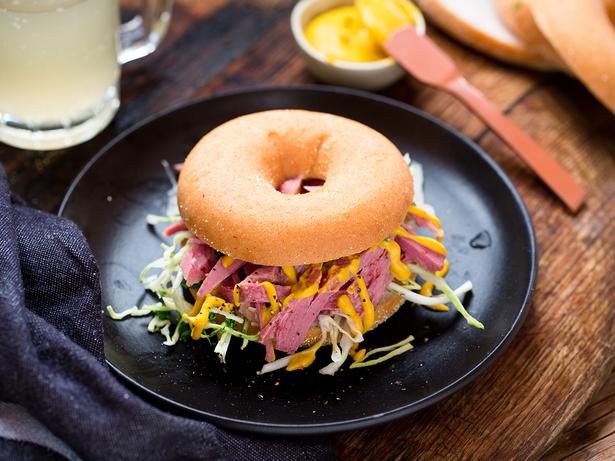 Friday Sept. 8, 2017
For these corn-beef bagels, the key is to slow-cook the meat so it's as tender as possible. It will then shred more easily and there will be no waste. Then simply stuff the bagels with coleslaw, meat and mustard. Corn beef also is great served with a garlicy mashed potato and sauteed vegetables for a quick dinner.
CORN BEEF AND MUSTARD BAGELS RECIPE
Serves 6
500g piece corned silverside
1 onion, chopped
1 carrot, chopped roughly
6 peppercorns
Coleslaw
½ cabbage
1 cup chopped parsley
½ cup chopped dill
Salt and pepper to season
Dressing
¼ cup flavourless oil
2 Tbsp lemon juice
1 tsp brown sugar
1 Tbsp sweet chilli
To serve
6 bagels
American mustard
1. Firstly, cook the silverside. Place it into a large pot with the onion, carrot and peppercorns. Cover with water and bring to a simmer for 1½-2 hours until tender, topping up the water as necessary. Remove the beef onto a plate and discard the liquid.
2. For the coleslaw, in a large bowl combine the cabbage, parsley and dill. Season with salt and pepper just before serving.
3. To make the dressing, into a jar place the oil, lemon juice, brown sugar and sweet chilli. Dress the coleslaw five minutes before serving.
4. To serve toast the bagels, fill with coleslaw, shred corned beef and add a generous squirt of American mustard. Serve while warm.
Share this: