Cotto's Sublime Pici Cacio E Pepe Recipe
In an extract from 'Auckland Eats Vol. 1', chef John Pountney shares the cheesy, buttery dish beloved at the pasta institution
Monday Feb. 1, 2021
This is a Roman recipe but with a pasta shape from Tuscany. Using the simplest of ingredients, it has an emphasis on strong, simple flavours and, like all our dishes, it draws inspiration from Italian cooking, but without being a slave to tradition. — John Pountney
PICI CACIO E PEPE
Pasta dough
Around 3 cups bread flour, plus extra for dusting
180ml water
1 Tbsp olive oil
Pinch fine salt
Pici cacio e pepe
1 batch pici
100g butter
2 Tbsp coarsely ground black peppercorns (or more to taste — see tip)
1 tsp lemon juice
100g Pecorino Romano (or Parmigiano-Reggiano), finely grated
1. To make the pasta, combine all ingredients in a medium-sized bowl and mix until a dough begins to form. If it is too dry to come together, add more water a few teaspoons at a time. Tip out of the bowl onto a lightly floured bench and knead until smooth, around 5 minutes.
2. Using a rolling pin, roll out into a 2cm-thick rectangle. Wrap in glad wrap, roll up and chill for 30 minutes.
3. To make pici, cut dough into strips about the size of pencil. On a wooden surface such as a chopping board, roll out strips with the palms of your hands, applying pressure evenly and pushing out — you should end up with slightly uneven worm-shaped noodles.
4. Cook straight away, or store in the fridge on a heavily floured tray covered with cling film for up to 24 hours.
5. To make pici cacio e pepe, fill a large saucepan with salted water and bring to the boil. Drop pici in and cook for 5 minutes until al dente.
6. While pasta is cooking, put butter, black pepper, lemon juice and a splash of pasta water into a large saucepan on medium heat. Turn heat to low and melt all ingredients together.
7. Drain pici, retaining a cup or so of cooking water.
8. Add pasta to saucepan with melted butter and add cheese, but do not stir. Let the heat of the saucepan melt the cheese, then once melted, stir the pici to incorporate the sauce, adding more pasta water if it is dry.
9. Divide saucy pasta between serving bowl. Top with more grated pecorino and cracked black pepper if you wish.
Tips: John's recipe uses up to 4 tablespoons of pepper; we suggest starting with 2 tablespoons and adding more as you like. Rolling the pici on a wooden surface allows some friction, which helps you along.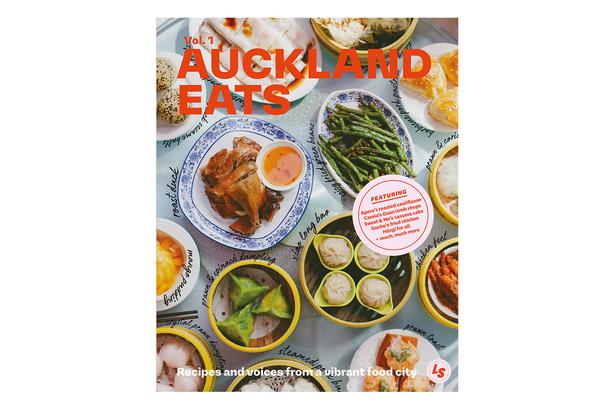 Auckland Eats Vol. 1: Recipes and Voices From a Vibrant Food City (Lazy Susan, $30) is available to pre-order now. It is the first book published by Antony Suvalko and Anna King Shahab, co-founders of Lazy Susan, a food-focused Facebook community that feeds into a website and events, and now a first offering in print.
Share this: