Courgette and Rocket Pasta Recipe
Whip up an impressive meal with Angela Casley's quick and easy pasta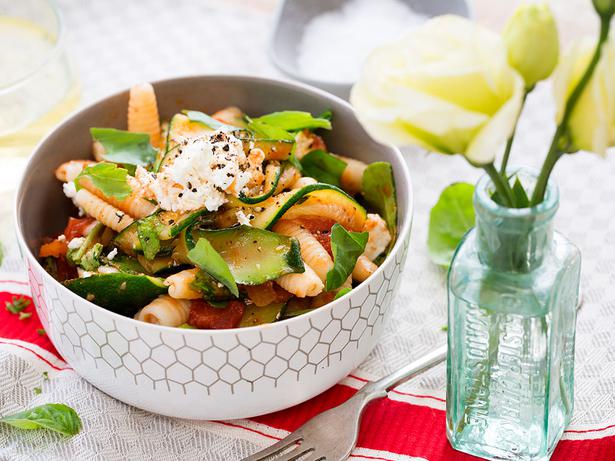 Thursday May 7, 2015
COURGETTE AND ROCKET PASTA
Serves 6
2 Tbsp olive oil
3 courgettes, sliced or peeled thinly lengthways
100g feta
2 cups rocket leaves
400g dried pasta, cooked as per packet instructions
½ cup basil leaves
Tomato Sauce
2 Tbsp olive oil
1 red onion, chopped
4 cloves garlic, crushed
400g tinned tomatoes
6 fresh tomatoes, peeled and chopped roughly
½ cup red wine
1 tsp sugar
1 Tbsp chopped fresh oregano
Pepper and salt to taste
1. To make the sauce, heat the olive oil in a medium-sized pot. Add onion and garlic and cook for 3 to 4 minutes until softened. Add the tomatoes, wine, sugar and oregano. Simmer for 15 minutes until thick and rich. Season with salt and pepper.
2. Heat the second quantity of oil in a frying pan. Saute the courgettes until soft and lightly browned. Remove from heat, crumble through the feta and fold through the rocket leaves.
3. Toss the pasta in the tomato sauce and fold through the courgettes. Garnish with basil leaves.
Share this:
More Food & Drink / Quick & Easy Meals