Crab, Ricotta and Herb Omelettes Recipe
For a light breakfast try Angela Casley's tasty crab omelettes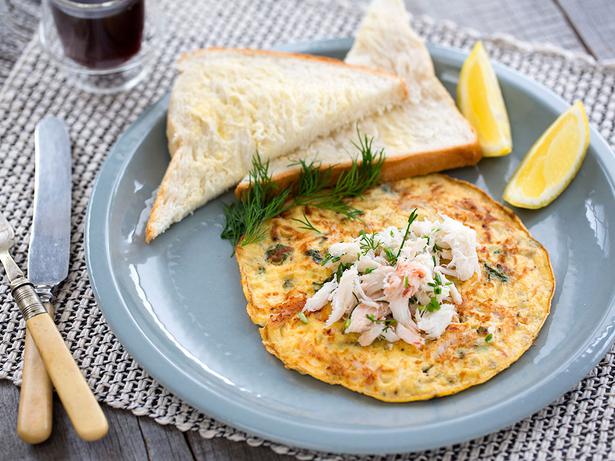 Wednesday April 29, 2015
CRAB, RICOTTA AND HERB OMELETTES
Makes 4
4 large eggs
½ cup ricotta
1 cup fresh herbs, roughly chopped
½ spring onion, finely chopped
200g crab meat, reserve 100g for garnish
Salt and freshly ground pepper
4 tsp butter
4 Tbsp parmesan
To serve
Fresh white bread and lemon wedges
1. Place eggs in a bowl and whisk well. Add ricotta, three quarters of the herbs, spring onion, half the crab meat and salt and pepper, combining well.
2. To make one omelette, heat 1 tsp butter to bubbling in a small frying pan. Add a quarter of the mix. Using a fork draw mixture towards middle. Sprinkle with 1 Tbsp parmesan. When omelette is set fold and serve with a little crab and herbs on top. Repeat for remaining omelettes.
3. Serve with fresh white bread and a squeeze of lemon.
Share this:
More Food & Drink / Breakfast & Brunch