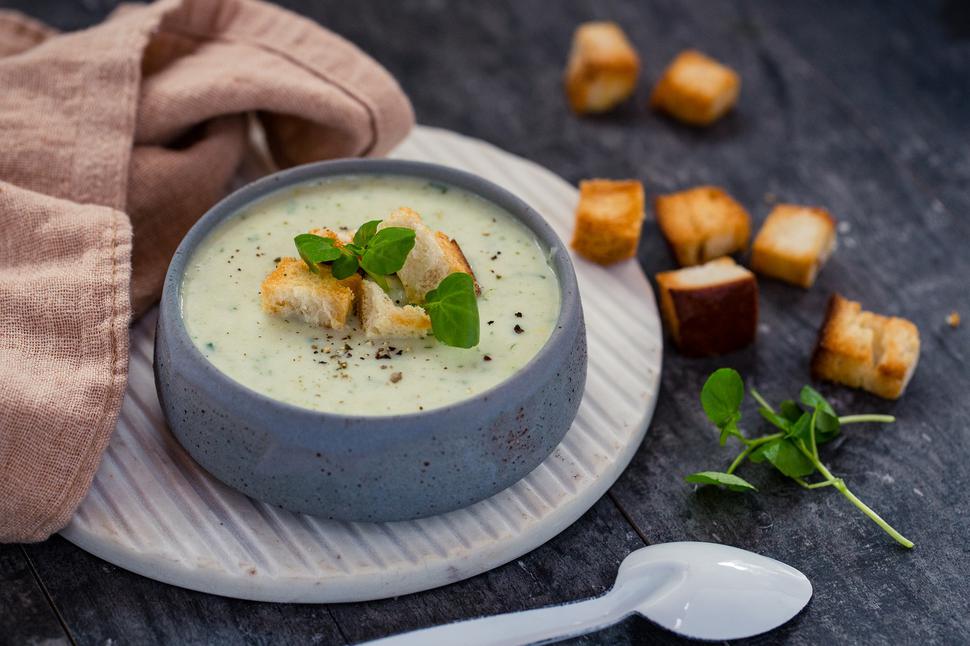 Creamy Cauliflower & Watercress Soup
A bowl of this warming cauliflower soup is pure comfort food on chilly nights
Friday Aug. 9, 2019
With a base of seasonal cauliflower, this warming soup is sure to delight. This soup is rich and creamy (but without cream), with a hint of peppery watercress. If you can find wild watercress growing in a stream, even better. You will be surprised at its delicate texture and flavour.
CREAMY CAULIFLOWER & WATERCRESS SOUP RECIPE
Serves 6
Ingredients
1 Tbsp butter
½ onion, chopped
2 cloves garlic, crushed
4 cups roughly chopped cauliflower
¼ tsp ground cardamom
3 cups milk
1 cup chicken stock
2 cups watercress
Salt and pepper to taste
Homemade croutons to serve
1. Melt the butter in a large pot. Add the onion and garlic, cooking for 2 minutes to soften. Add the cauliflower, cardamom, milk and stock. Bring to a simmer for 15 minutes, keeping an eye on it so it doesn't boil over. Add the watercress.
2. Leave the soup to cook for 15 minutes before pureeing until smooth. Season with salt and pepper. Serve with homemade croutons.
Share this: