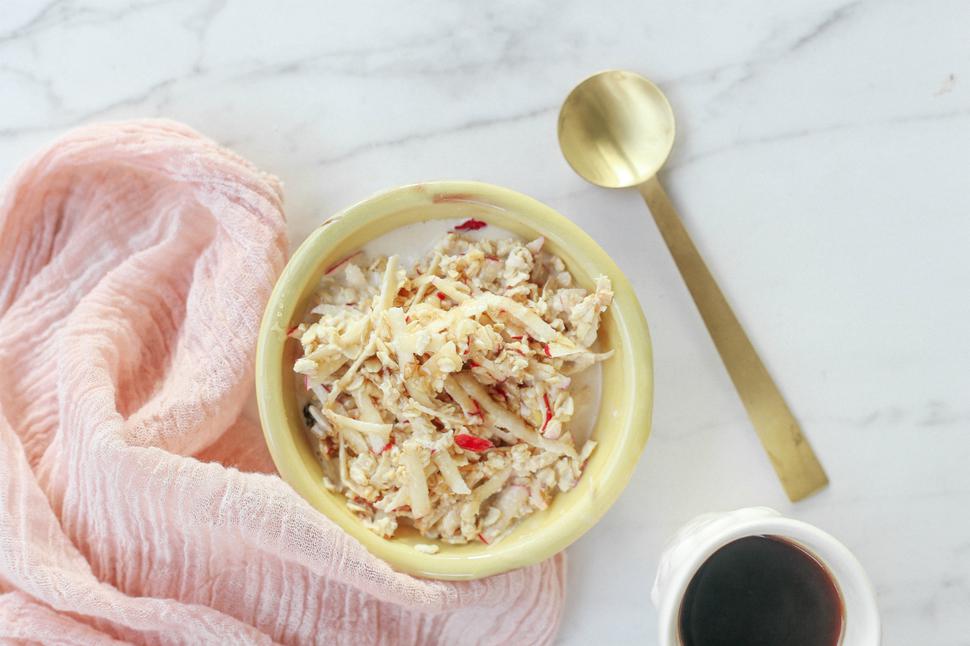 Creamy Overnight Apple Bircher Muesli
Start the day right with this pre-prepared wholesome breakfast
Thursday Sept. 6, 2018
Breakfast is a cherished ritual for our family, as it can often be the only time during the week that we all sit down and enjoy a meal together. And on school mornings, I'd rather not be fussing around in the kitchen, which is why I'm loving this easy overnight bircher muesli recipe — simply place the ingredients in a jar the night before, and wake up to enjoy a deliciously creamy, nourishing breakfast.
I have kept this recipe relatively basic, as that's how I like it, but feel free to jazz it up with other kinds of dried fruit, spices and so on.
CREAMY OVERNIGHT APPLE BIRCHER MUESLI RECIPE
Serves 4
2 cups organic rolled oats
2 cups coconut or nut milk
2 cups shredded coconut
2 small apples, grated
8 medjool dates, finely sliced
½ cup sunflower seeds
½ tsp cinnamon
2 tsp pure vanilla extract
A drizzle of honey, to serve
1. Place all ingredients in a large jar or container, along with a pinch of sea salt. Mix well, then cover and leave in the fridge overnight.
2. Serve as it comes, or top with some additional fruit and a drizzle of honey.
Share this:
More Food & Drink / Recipes