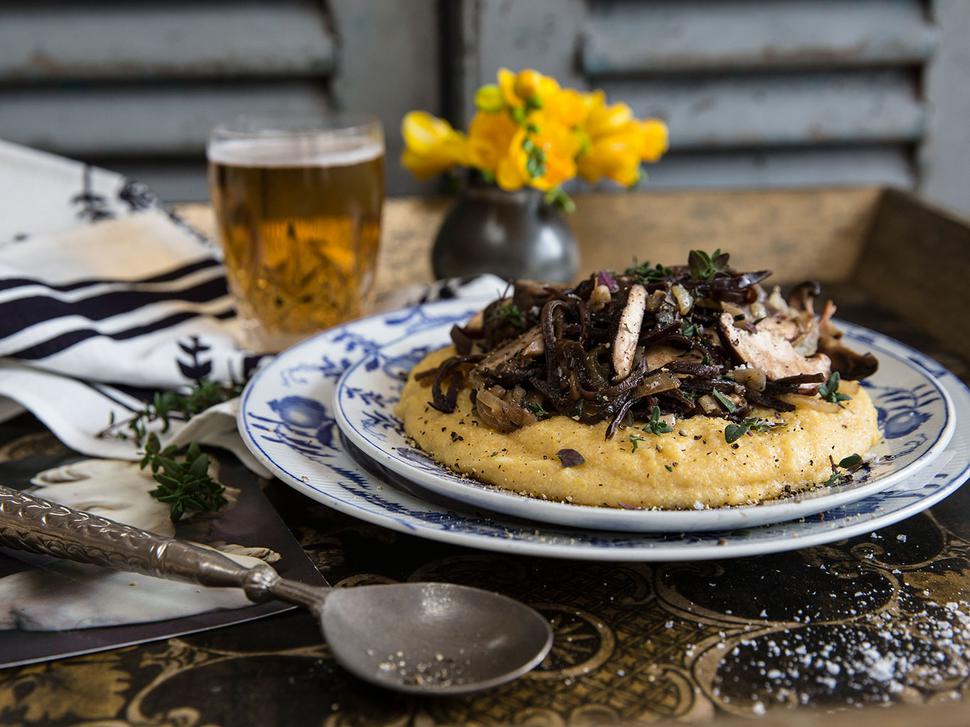 Creamy Polenta Recipe with Mushrooms and Thyme
Angela Casley's delicious creamy polenta recipe is made to impress
Friday Sept. 25, 2015
CREAMY POLENTA WITH MUSHROOMS AND THYME
Serves 4
• 2 cups chicken stock
• 2 cups milk
• 1 tsp salt
• 1 cup polenta
• 20g butter
• 1 cup grated parmesan
• 2 Tbsp olive oil
• 2 cloves garlic, sliced
• 200g mushrooms, roughly sliced or broken into pieces
• 1 Tbsp thyme leaves
• Splash of sherry or brandy
• ¼ cup creme fraiche
1. Place stock, milk and salt in a large pot. Bring to the boil. Add polenta in a steady stream, stirring continuously, until mixture is lump-free. Cook for 10 minutes or until soft and smooth.
2. Remove from heat and add butter and parmesan. Season with freshly ground pepper.
3. While polenta sits cook the mushrooms. Heat oil in a frying pan. Add garlic, mushrooms and thyme. Cook for 5 minutes until soft and cooked through. Add sherry and let it evaporate.
4. Serve hot polenta on a plate, topped with the mushrooms. Serve with a dollop of creme fraiche on top.
Share this:
More Food & Drink / Recipes