Creme Brulee Recipe with Kaffir Lime and Lemongrass
This creme brulee recipe by Luke Nguyen is a twist on an old favourite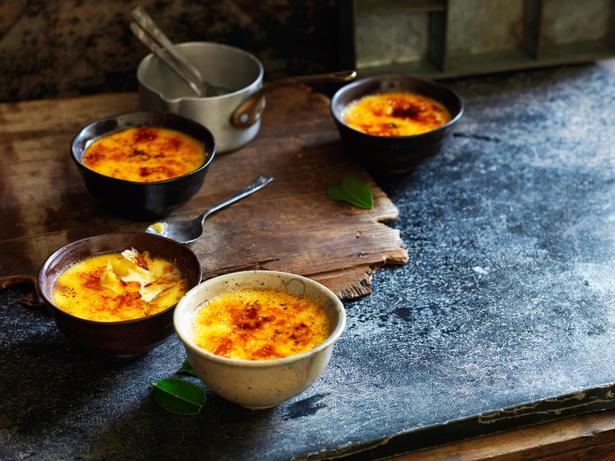 Tuesday Nov. 10, 2015
The classic creme brulee has to be one of my favourite French desserts — but steaming the brulee instead of baking it, and flavouring it with kaffir lime and lemongrass, takes it to another level.
CREME BRULEE RECIPE WITH KAFFIR LIME AND LEMONGRASS
Serves 8 
750 ml pouring cream
1 vanilla bean
8 kaffir lime leaves, thinly sliced
3 lemongrass stems, white part only, finely chopped
115 g caster (superfine) sugar, plus extra for sprinkling
12 free-range egg yolks
1. Pour the cream into a saucepan. Split the vanilla bean lengthways using a small sharp knife, then scrape the seeds into the cream. 
2. Add the lime leaves and lemongrass and bring to the boil, then turn off the heat. Cover the pan and allow the flavours to infuse for 10 minutes.
3. Beat the sugar and egg yolks together in a mixing bowl until creamy. Pour the infused cream over the egg mixture, whisking constantly until combined. Strain the mixture into a large jug, discarding the solids, then pour into eight 125 ml teacups, filling each about two-thirds full.
4. Bring a wok or saucepan of water to a rapid boil. Place the teacups in a metal or bamboo steamer and cover with the lid.
5. Reduce the heat to low, then sit the steamer over the wok and steam for 25–30 minutes, or until the custards are just set; they will still be slightly wobbly in the middle. Allow to cool to room temperature, then cover with plastic wrap and refrigerate for 2 hours, or until set.
6. Just before serving, evenly distribute a teaspoon of caster sugar over the top of each custard, and then caramelise with a kitchen blowtorch or under a hot grill (broiler) for a few minutes.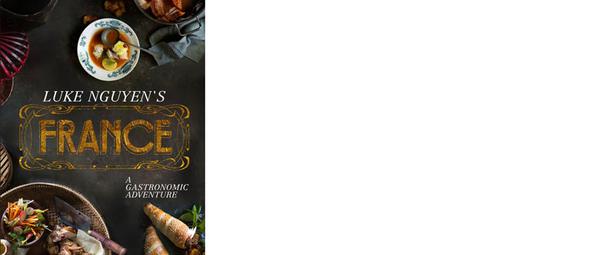 — This is an edited extract from Luke Nguyen's France, published by Hardie Grant Books, RRP $59.95.
Share this: