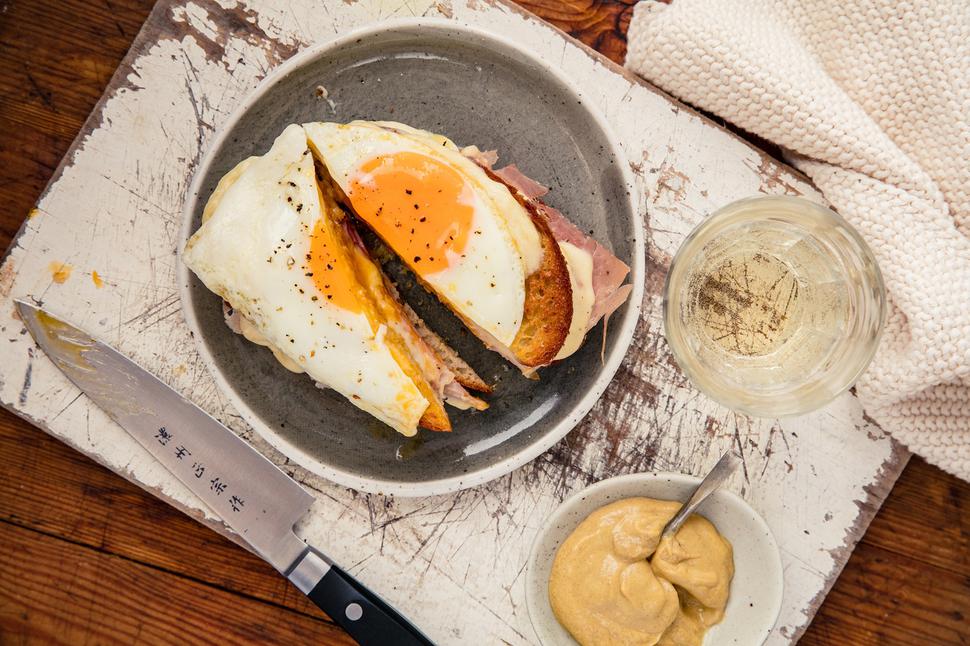 Croque Madame Recipe
This French sandwich is a cheese lover's dream, a carby masterpiece built with ham, mustard and topped with a fried egg
Saturday Aug. 17, 2019
They're wonderful when enjoyed street-side at a cafe in Paris, but this classic French delight is just as good homemade for breakfast or lunch. Mais oui! The recipe requires a few key good-quality ingredients — you can't go without Dijon, ham and Gruyère cheese. Don't be mean with the butter, the juicier the better.
CROQUE MADAME RECIPE 
Makes 4
Ingredients
Sauce
25g butter
2 Tbsp flour
1 ½ cup milk
1 tsp Dijon mustard
1 ½ cup Gruyère cheese
Salt and freshly ground pepper
Sandwich
8 slices rustic bread
150g good quality ham
1 Tbsp Dijon (or more if you like)
Extra butter for cooking
4 eggs
1. Preheat a grill.
2. Melt the butter in a small pot. Add the flour and cook over a low heat for a couple of minutes. Add the milk in two lots and stir until the sauce thickens. Stir through the mustard and cheese. Season with salt and freshly ground pepper to taste.
3. Lie four slices of bread on a bench. Spread each with sauce, reserving ½ cup for the top. Place on the ham. Spread Dijon mustard on the top four slices of bread and place on the ham, mustard-side down.
4. Heat some extra butter in a frying pan and toast each croque madame on both sides. Transfer to a baking tray. Smother the remaining sauce on the top of each sandwich. Grill until the sauce is golden.
5. Fry four eggs while they grill. Top each sandwich with a fried egg cooked to your liking and serve.
Share this: