Crumbed Fish and Kumara Chips Recipe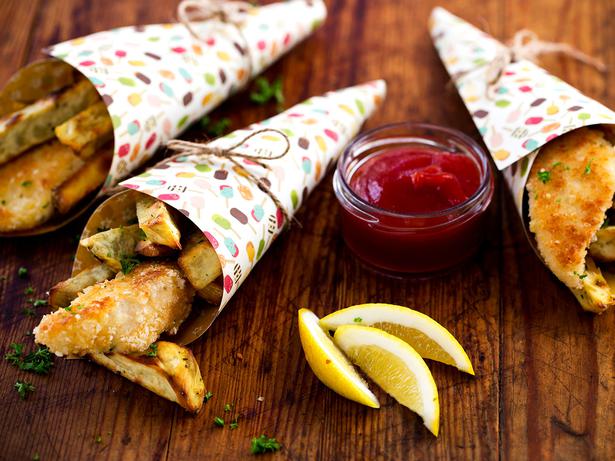 Friday July 25, 2014
CRUMBED FISH AND KUMARA CHIPS
Serves 4
• 500g fish fillets
• Flour, for dusting
• 2 eggs
• Salt and pepper
• 2 tsp sesame seeds
• 1 cup breadcrumbs
• 4 large kumara
• Oil for baking
• 2 tsp fresh herbs
• 2 Tbsp oil
1. Preheat oven to 180C.
2. Cut fish into 10cm strips. Dust with flour. Whisk egg and season generously. Add sesame seeds to breadcrumbs.
3. Dip fish in egg, then breadcrumbs. Place on a plate and refrigerate until ready to cook.
4. Cut kumara into chips. Place on baking paper in an oven tray. Drizzle with oil and sprinkle with herbs. Roast in oven for 40 minutes until golden and brown. Sprinkle with salt before serving.
5. Heat 2 Tbsp oil in a frying pan. Cook fish in batches for 4 or 5 minutes each side, depending on thickness of fillets.
6. Serve hot from the pan with crunchy fries, tomato sauce and lemon wedges.
Share this:
More Food & Drink / Recipes