Cucumber and Citrus Salad Recipe
Try Angela Casley's light and refreshing citrus salad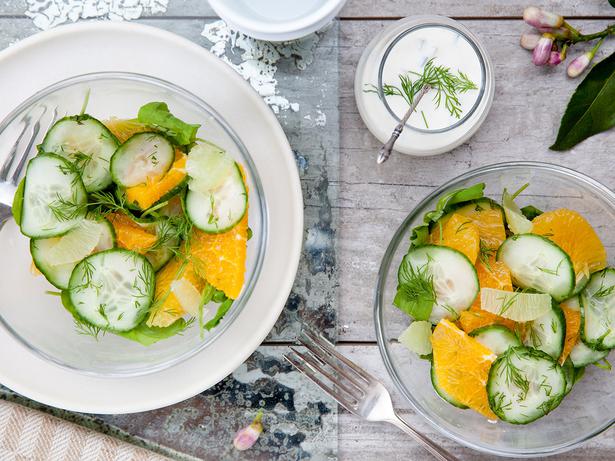 Friday July 29, 2016
Light and refreshing cucumber and citrus go perfectly together in this simple salad. Slicing the cucumber thinly makes a little go a long way. Enjoy as a starter or with some baked chicken or fish. 

CUCUMBER AND CITRUS SALAD RECIPE
Serves 4-6
2 Tbsp white balsamic vinegar
2 Tbsp caster sugar
¼ cup chopped dill
½ telegraph cucumber, sliced thinly
1 grapefruit, segmented
1 lime, segmented
1 orange, segmented
½ cup rocket leaves
Extra dill leaves to serve
Salt and pepper to taste
1. In a small bowl combine the balsamic, sugar and chopped dill. Add the sliced cucumber and allow to sit, tossing once or twice, for at least 30 minutes or up to a few hours.
2. In a large bowl combine the cucumber with the grapefruit, lime and orange, tossing well. Just before serving add the rocket leaves and serve on a platter.
3. Garnish with a few extra dill leaves and a grind of fresh salt pepper.
Share this:
More Food & Drink / Recipes