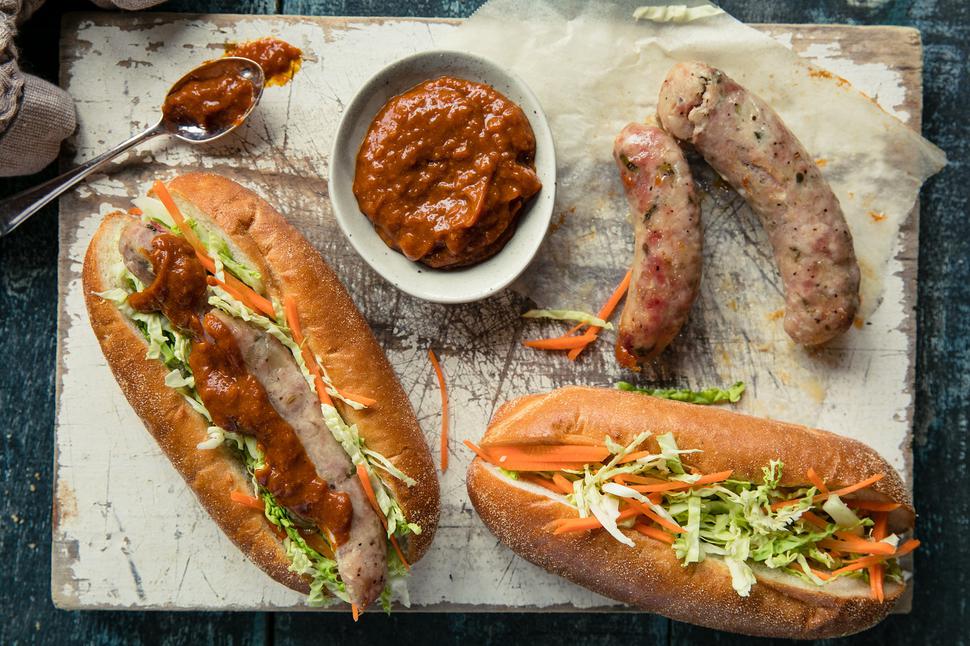 Currywurst (German Sausages With Curry Tomato Sauce)
You can't go wrong with this German fast food favourite
Friday March 29, 2019
This curry sauce pairs beautifully with thick and chunky fries; it's like a spicy tomato sauce, but tastier. Here I have served it with bratwurst sausages and a crunchy coleslaw. Be careful not to go overboard on the cayenne, and taste test as you go.
CURRYWURST RECIPE
Serves 4
Ingredients
1 Tbsp olive oil
1 small onion, chopped finely
1 clove garlic, crushed
1 Tbsp curry powder
2 tsp paprika
¼ tsp cinnamon
¾ cup tomato sauce
1 Tbsp white vinegar
1 Tbsp runny honey
2 tsp Worcester sauce
Pinch salt and cayenne
4 x bratwurst sausages
4 x long bread rolls
2 cups coleslaw
Method
1. Warm oil in a medium-sized pot. Add onion and garlic, cooking for a few minutes to soften. Stir through the curry powder, paprika and cinnamon. Pour in tomato sauce, vinegar, honey and Worcester and bring to a simmer for a few minutes until thick. Season with salt and a pinch of cayenne pepper. Cool and puree.
2. Grill bratwurst, warm the rolls and serve with coleslaw and lashings of curry sauce.
Share this:
More Food & Drink / Recipes