New Opening: Daily Bread, Pt Chevalier
The Orphans Kitchen team open a beautiful bakery and cafe in Pt Chevalier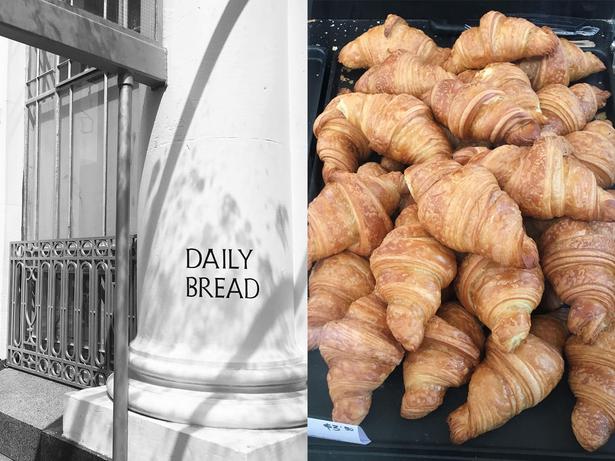 Saturday Jan. 13, 2018
Bread might be the main drawcard, but the tempting shelves of Daily Bread — a brand new bakery, deli, and cafe from the Orphans Kitchen team — mean it's hard to leave without an armful of treats. 
You can either pop in and pick up a loaf of still-warm bread and a rich cup of Coffee Supreme to takeaway, or head out to their sunny courtyard for a sit-down breakfast (with a side of dog-spotting). The openness of the space means as you line up to order, trays of brioches, croissants and danishes pop in and out of ovens and pastries are glazed before your eyes.
Choose from bowls of buckwheat granola or cacao and nut muesli for breakfast, or one of their toast and topping combinations. Carrot kimchi and pumpkin seed butter caught our eye, while strawberry jam and cream cheese caters to the sweet-toothed. We tried the croissants and they were perfectly crispy on the outside with soft, light pastry just beneath.
READ: When Orphans Kitchen and Cazador Collide
They're also whipping up Reuben sandwiches filled with pastrami, gouda and sauerkraut, banh mi on fresh baguettes, and plates of fish, pickles, labneh and rye toast. 
You can also build your own toast, choosing from kumara sourdough, rye, spelt, fermented oat, or seeded loaves (all available to purchase whole) and topped your favourite combo of meat, fish, vegetables, pickles, spread and cheese.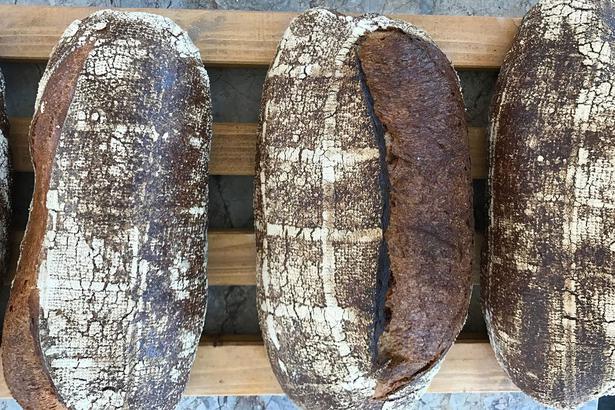 Just behind the marble counter, hot pies sit at the ready, with interesting flavours such as curried kumara, smoked potato and mussel, and bolognese among the options. 
In line with Orphans Kitchen's impeccable ethics, their flour is locally grown, their yeast natural, their coffee organic, plus there's a strong focus on minimising waste.
With treats galore and wholesome bread to be had, Daily Bread is worth treating yourself to almost as often as its name suggests.
• 1210 Great North Rd, Pt Chevalier, Auckland. Visit Dailybread.co.nz
Share this: