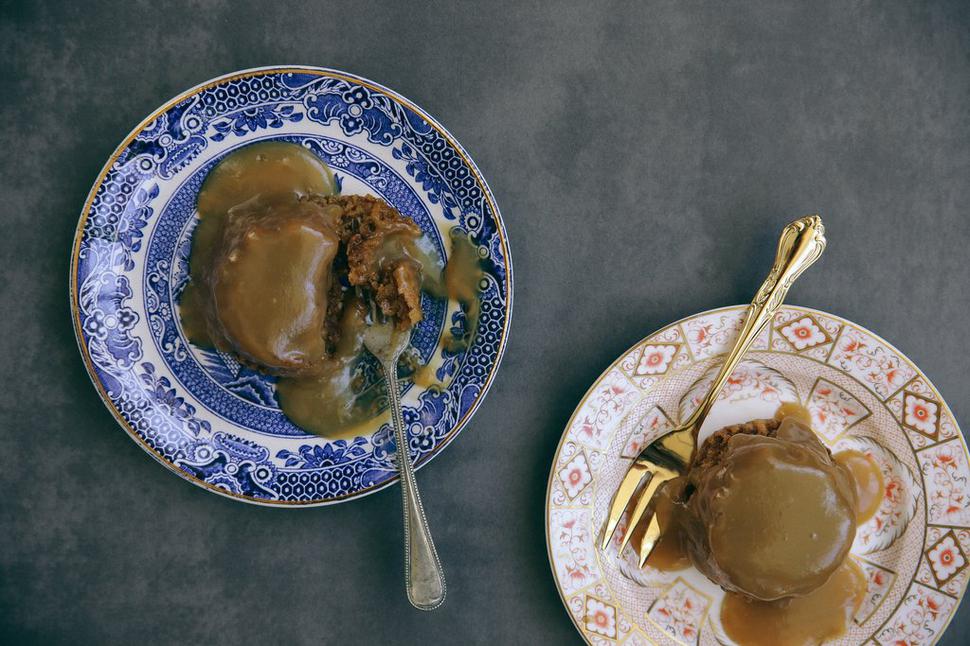 The Most Delectable Caramel Recipes You'll Ever Need
Gooey, lush and sweet — oh caramel we're stuck on you
Monday June 11, 2018
Sticky Apricot and Almond Butter Puddings with Caramel Sauce 
These puddings are topped with a fantastic dairy-free caramel sauce made with coconut cream and honey.
Date and Caramel Steamed Pudding 
Try this steaming hot sticky pudding to beat those winter blues. 
Pine nut and coffee caramel tart
Pine nuts add a delicious savoury note to sweet caramel in this outrageously good coffee tart.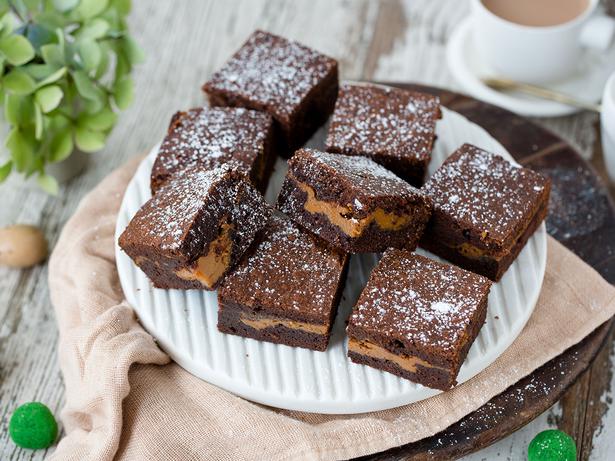 The only brownie recipe you'll need involves lots of caramel. Photo / Babiche Martens

Caramel Brownie
This caramel chocolate brownie will quickly become a favourite.

Salted Caramel Slice
A variation of the classic caramel slice has a modern twist — a crunchy polenta base, rich sticky caramel, all finished off with a sprinkling of sea salt flakes.

Vegan Caramelised Apple Cake
Fold soft, caramelised chunks of apple into a gently spiced batter, then bake until golden.
A silky caramel toffee filling in a crispy chocolate shell. Photo / Eleanor Ozich

Caramel Tarts with a Buckwheat Crust 
This luscious salted caramel toffee filling is encased in a crisp chocolate buckwheat pastry crust. Buckwheat means it's kind of healthy, right? 

Yoghurt Cake with Pears and Rosemary-Infused Caramel
The rosemary-infused caramel sauce is the star of this yoghurt cake, which can easily be made dairy-free.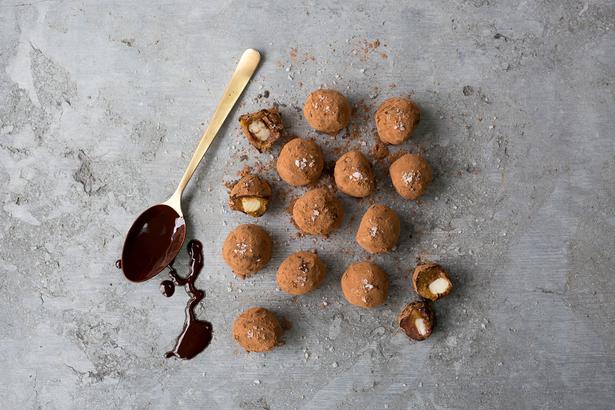 Salted caramel truffles? Say no more. Photo / Supplied

Macadamia and Salted Caramel Truffles
These salted caramel truffles are made from a few simple wholefood ingredients that result in a delicious sticky treat that will be devoured with great pleasure.

Churros with Poached Pear, Salted Caramel Ice Cream and Spiced Pecans
These churros from The Tasting Shed in Kumeu make for a rather impressive dessert.

Salted Caramel Popcorn Semifreddo 
Try an update on this classic Italian dessert from Sean Connolly.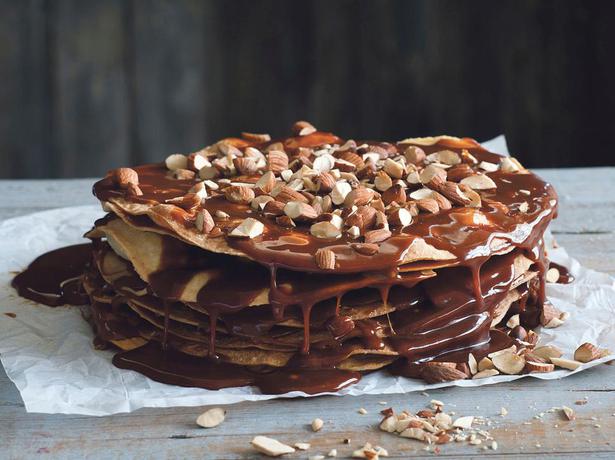 This is the best looking caramel torte we ever did see. Photo / Supplied

Caramel Torte with Almonds
This caramel torte recipe is taken from Monday Morning Cooking Club, a cookbook which focuses on Sydney's Jewish community. 

Pastry Caramel Tarts with Hokey Pokey
Homemade pastry, rich chocolate ganache, lush caramel and hokey pokey — this dessert has it all going on.
Share this: