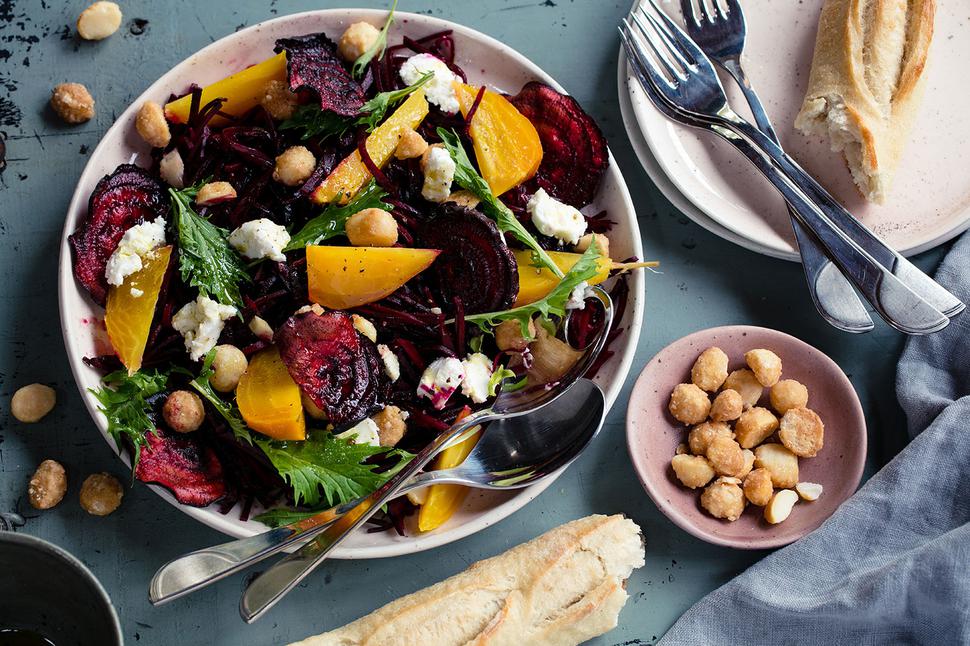 Delicious Side Dish Recipes That'll Steal The Show
These sides are poised to rival your meal's main event
Saturday April 17, 2021
Beetroot Salad With Rocket, Macadamia & Goat's Cheese
Textural, creamy and little bit peppery, this salad makes for a delicious addition to a fresh meal.
Roasted Cauliflower & Avocado Mash
This wonder bowl filled with baked cauliflower, chickpeas and creamy avocado is fabulous as a main or side. Add crispy chorizo for a kick.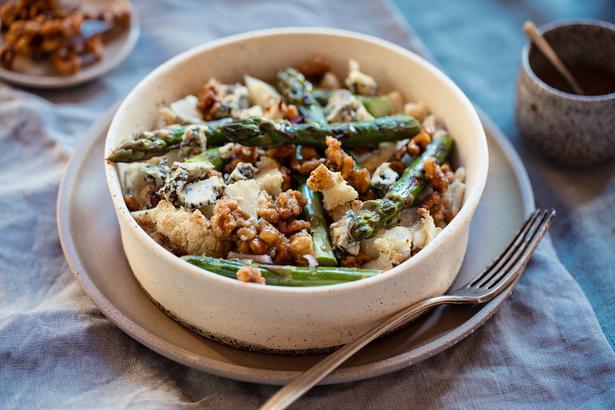 Cauliflower, asparagus and blue cheese salad with caramel walnuts. Photo / Babiche Martens

Black Bean Sesame Eggplant Sticks
Dressed in a sweet and salty black bean, garlic and chilli sauce, these fried and baked eggplants make for a deliciously sticky side. Serve with a lemon cheek.

Beetroot & Red Cabbage Salad
Dates, feta and a maple syrup-lemon dressing turn beetroot and red cabbage into something sublime. Toss with pine nuts for added texture.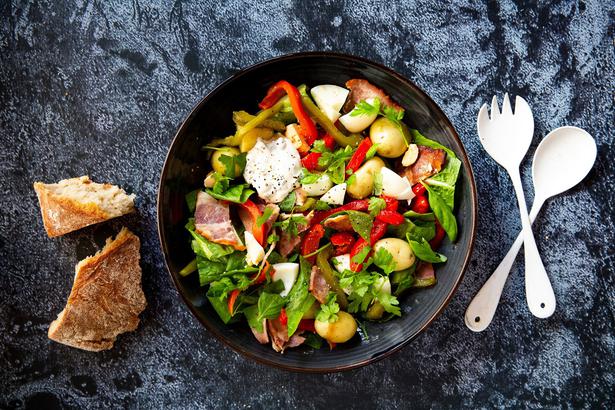 Chargrilled Greens
Cook bok choy and broccolini on a barbecue plate for wonderfully chargrilled veges. Serve with a special honey and kecap manis dressing and sprinkle with toasted sesame seeds.
Green Vegetables With Roasted Green Tomatoes
This side is an abundance of greens — asparagus, green tomatoes, beans and sage leaves. Enjoy with a drizzle of warm butter.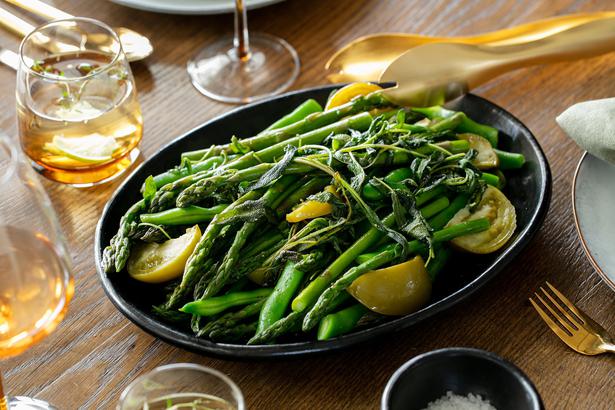 Green vegetables with green tomatoes. Photo / Babiche Martens

Grilled Asparagus With Harissa Beans
Butter beans and asparagus are perfectly matched in this grilled dish that has spice and flavour aplenty.

Baked Miso Eggplant With Sesame
Treat yourself to this simple yet delectable dish comprising eggplant and a delectable miso sauce.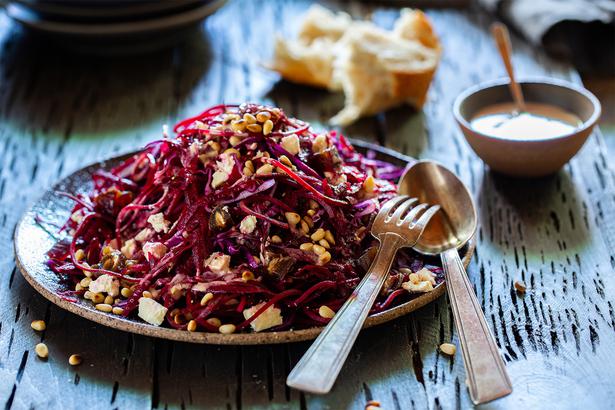 Beetroot and red cabbage salad. Photo / Babiche Martens

Chorizo & Chickpea Salad With Date Dressing
This salad is quick to make and fabulous served alongside barbecued chicken or other salads.

New Potato Salad With Cos Lettuce, Bacon & Yoghurt Dressing
A bright, simple salad with crispy bacon bits and a creamy yoghurt dressing.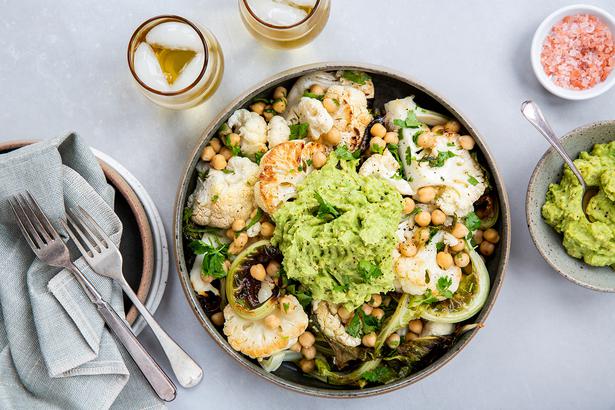 Grilled Asparagus With Halloumi & Basil
Rocket, red peppers, asparagus and basil are wonderful with halloumi in this fresh salad.
Cauliflower & Asparagus Blue Cheese Salad
This surprising salad is sure to be a winner for those who love asparagus and blue cheese. Top with sweet caramel walnuts.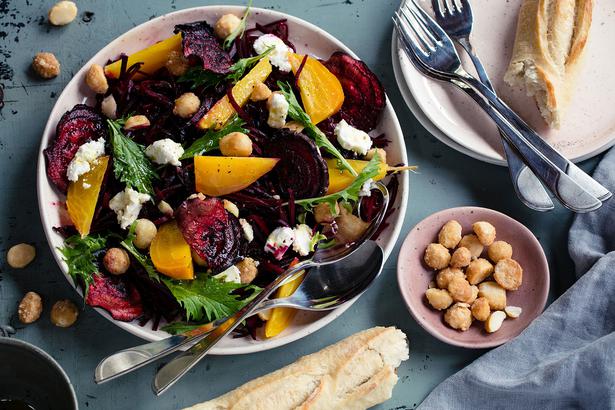 Beetroot Salad with rocket, macadamia and goat's cheese. Photo / Babiche Martens

Crunchy Fennel & Apple Noodle Slaw
A crunchy salad perfect for any occasion. Top with crispy snapper or serve alongside roast pork.
Share this: