SPONSORED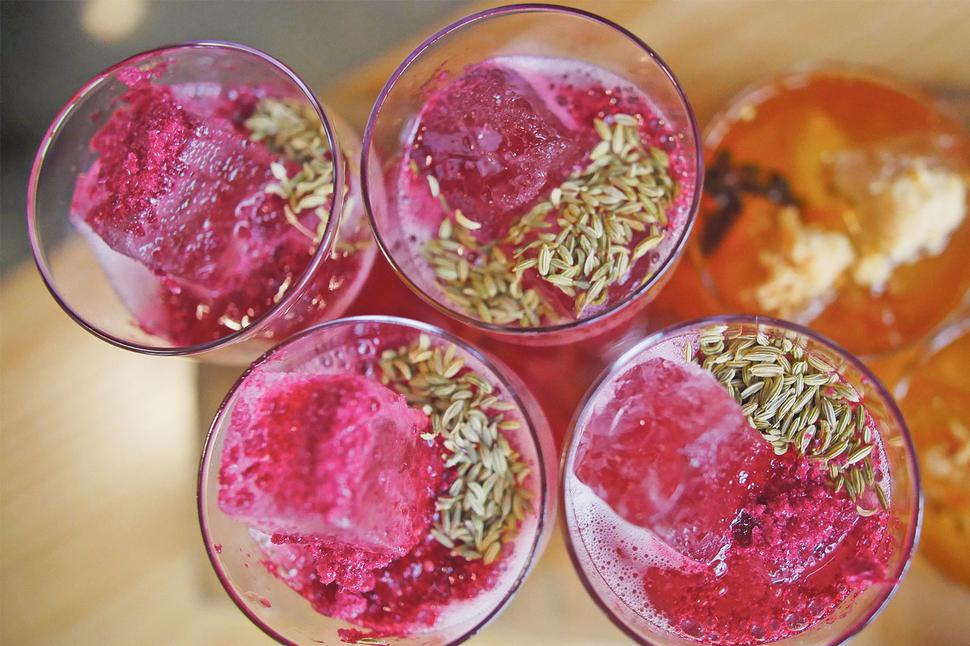 Embrace A New Mood-Boosting Ritual With The Ceremony Of Tea
Dilmah celebrates the holistic nature of tea drinking with its delicious new Natural Infusions herbal tea collection
Wednesday Oct. 10, 2018
Tea has long offered comfort and community, a moment of refuge or shared social conviviality far beyond what is poured into a cup.
Taking the time to put the kettle on, infuse your brew of choice and enjoy the aroma and flavour of each sip is often a rare opportunity to have a few minutes to yourself during a busy day. Recognising the benefits of this simple ritual was an important aspect to the release of Dilmah's Natural Infusion herbal tea collection last year. The naturally caffeine free range is made up of both classic and innovative blends of fruits, herbs and spices and its popularity has seen the recent addition of nine new flavours.
"The ceremony of tea, no matter how simple, has the ability to aid mindfulness and a positive mood, even if it's just the personal routines you have around making tea just the way you like it," says Dilmah New Zealand's brand communications manager Jonathan Houldsworth.
It's with this in mind that the new Natural Infusions have each been aligned with a mood, such as exhilarating (Moringa, Chilli, Cocoa & Cardamom), inspire (Holy Basil, Ginger, Lemongrass & Lemon), balance (Mango, Ginger & Turmeric with Black Pepper), joy (Raspberry and Coconut) and mellow (Liquorice & Strawberry) — in keeping with the growing interest in the practice of mindfulness in the Western world. "If someone wants to find that kind of mood they can take the time to sit down with a cup of tea and get into that headspace. Tea can be an aid to find that."
An essential aspect of the Infusion Range is also the use of the very best of natural ingredients. "People want to know more about what they consume and where it comes from," Houldsworth says. "There is that real demand for healthy ingredients."
While this may be part of recent consumer interest in the provenance of our food and drink choices, sustainable and ethical practices have been a founding principal of the Dilmah family business, established in Sri Lanka over 30 years ago by Merrill J Fernando, and since joined by his sons Dilhan and Malik (Dilmah is a conjoining of their names).
These principles are applied to ingredients used in the Natural Infusions. "Dilmah are very supportive of the communities in Sri Lanka who produce such amazing quality tea, and so the same philosophy is applied in sourcing the best quality herbs and spices locally."
"When you travel through Sri Lanka you realise that spice gardens are a really big part of the country's heritage, so it's quite fitting to give a taste of that in our infusions range," Houldsworth says. It's also a place where "the benefits of ingredients such as moringa, turmeric, holy basil (tulsi) and ginger are embedded in the culture through practices like the ancient Ayurvedic herbal medicine."
Other ingredients come from countries that specialise in growing them, such as green and red rooibos from South Africa — prized for its antioxidant properties — and which are used as a subtle base flavour in several of the blends.
As well as being a great source of hydration — an alternative to the monotony of drinking many glasses of water a day — the growing popularity of herbal teas can also be attributed to consumers becoming more aware of the dangers of sugar-laden beverages. "A lot of people are looking for alternatives to sweet sugary drinks, even cutting down on the amount of fruit juices they drink, and so herbal infusions are picking up as a beverage of choice," Houldsworth says.
While the most common method for enjoying herbal tea is still a hot brew there is a growing trend toward drinking it chilled, and even using it as the base for a homemade iced tea or fruit punch with the addition of fresh fruit slices and ice cubes. A chilled herbal infusion is also a refreshing addition to cocktails during the coming warmer months.
For the best results Houldsworth recommends first infusing the tea bag in half a cup of hot water for three to five minutes before pouring it over a glass filled with ice. "That way you get far more taste and character without relying on too many sweeteners and added flavouring."
New Zealand palettes were very much part of the process of developing the flavours of the Natural Infusions range. "The team in Sri Lanka would send down samples for us to try, and we ran blind tastings with a cross-section of people. Their feedback helped us develop the range into something that will appeal to a broad variety of personal tastes, but without playing it too safe."
The adventurous nature of New Zealand tastebuds took the Dilmah team by surprise. Last year's biggest seller was Cinnamon, Turmeric, Ginger & Nutmeg, when they expected a more traditional fruit-based flavour would take top spot. Of the newly released infusions Houldsworth is predicting Mango Ginger & Turmeric with Black Pepper will be most popular. It's one that he has a personal connection with.
"I was at the tea estate in Sri Lanka some months ago and went for a walk at sunrise. A man was standing next to his home rocking a baby. I got chatting with him and he invited me in while he got the children ready for school. His wife brought out this big bowl of mango covered in black pepper — and lots of it — I didn't want to be rude so tried it and it was really nice!"
The Dilmah Infusion Range is available at supermarkets throughout New Zealand.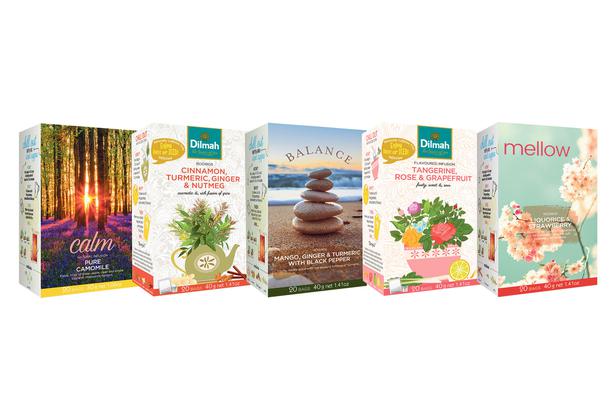 Share this: