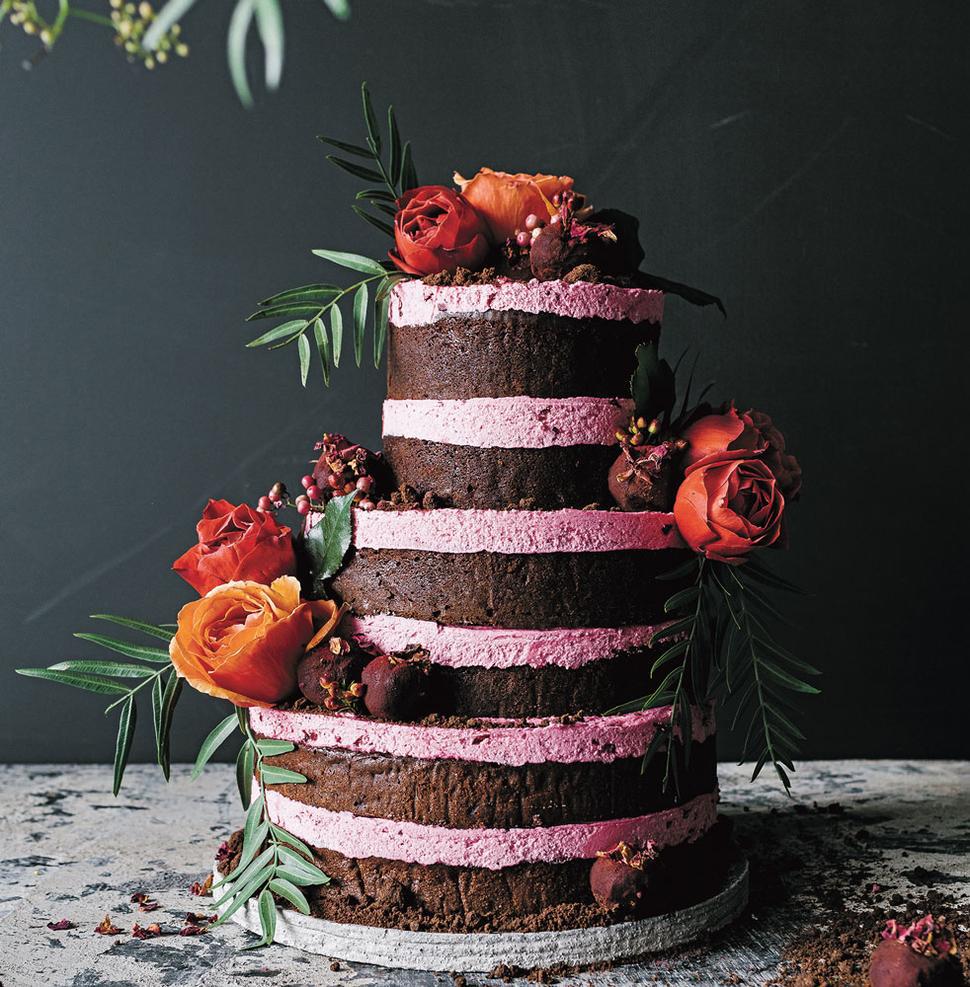 DIY Wedding Cakes to Impress
Delightful layered cakes you can make at home that will add a personal touch to your wedding day
Monday Sept. 18, 2017
Beetroot & Rose Truffle Cake: Earthy baby beetroots are roasted until juicy to lend a dense, fudge-like texture to an already deep, dark chocolate base. The real highlight, though, is the addictive beetroot and rose truffles dusted in cocoa. 
Raw Apple and Blueberry Cake: We love a bit of nostalgia when it comes to weddings, and this homey-style cake is one that will leave you feeling happy inside. Megan May's apple and blueberry cake will delight raw dessert aficionados, and is best served with a dollop of cashew cream or coconut yoghurt. 
Carrot Cake: This six-layered carrot cake (pictured above) is decorated with real flowers, however you can use paper flowers to make the set-up easier for you. You could even be tempted to find some lovely fresh carrots with their green fronds still attached and use those to give a rustic finish to this impressive cake.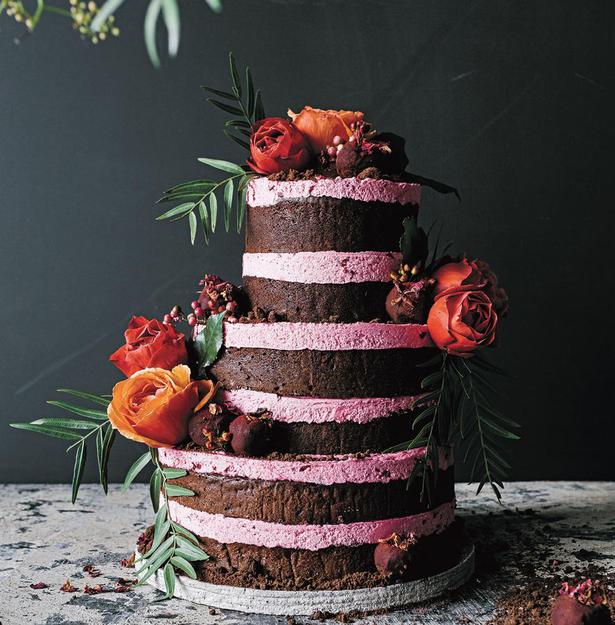 Layer this beautiful cake as high as the occasion calls for. Picture / Haylee McKee

Strawberry Layer Cake: Angela Casley's spectacular layered cake will not fail to impress. Strawberries always add a fun and colourful touch to any celebratory cake.

Chocolate, Vanilla Bean and Boysenberry Gateau: The Raw Kitchen's Olivia Scott has created a decadent chocolate gateau - that is gluten-, dairy- and refined sugar-free - fit for a grand celebration. Each layer is decorated with boysenberries, and a vanilla bean cream made with cashews and coconut cream. Decorate the top of the gateau with fresh or freeze-dried berries, nuts (think pistachios and macadamias) or fresh fruit like kiwifruit and passionfruit.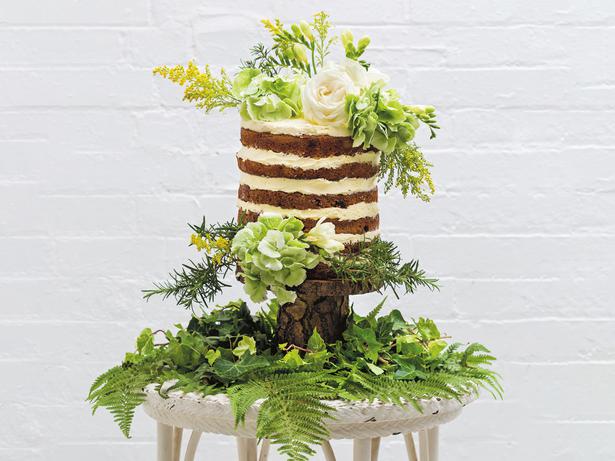 Carrot cake. Picture / Supplied

Victoria Sponge Cake with Berries: A Victoria sponge is another classic layered cake that's incredibly easy to assemble, and will be a crowd favourite. Make your own batch of strawberry jam, or using fresh strawberries works well too. Transport this carefully, or take the filling and finish the cake on arrival. 

Lemony Almond and Honey Dream Cake: This wholesome cake delivers a dreamy combination of summer flavours. It is quite delicate, and maintains its lightness, while the honey undertones give a sweetness that lingers perfectly. The texture is beautifully smooth and creamy, in a cake that is made entirely from simple, natural and pure ingredients.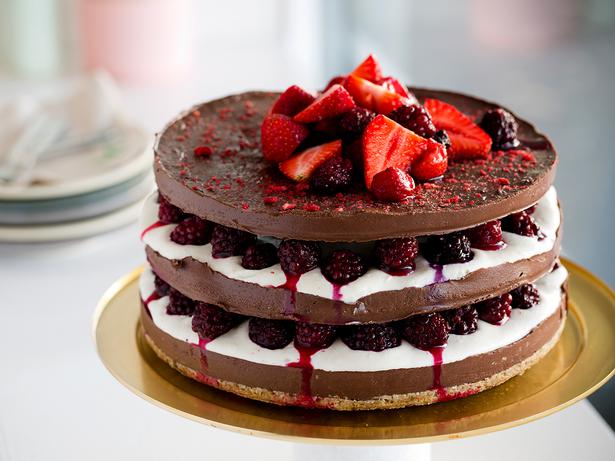 White Chocolate, Orange and Mango Cheesecake: This white chocolate cheesecake is guaranteed to win your family and friends over. The filling is velvety with a hint of orange zest, and is topped with a deliciously tropical mango puree. Sprinkle with fresh or frozen berries, and you've got a gorgeous cake that's perfect for a wedding. 
Parsnip and Walnut Cake: Leave any doubts about parsnips behind, and be amazed with this cake. Angela Casley's parsnip cake is one of the best you'll ever taste. The original version is served with a basic lemon icing. Angela tops hers with a classic lemony cream cheese icing and crunchy walnuts. 
Pistachio and Pomegranate Cake: Rachel Khoo's discovery of pomegranate juice on the streets of Istanbul was a delight to her. In this Turkish-inspired pistachio and pomegranate cake, Rachel uses the dark red juice of the pomegranate to add a natural pink hue to the yoghurt icing.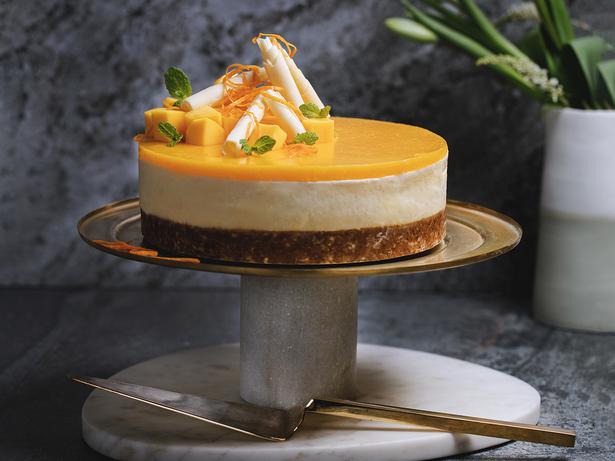 Sponge Cake: This is a fail-safe recipe for whipping up a light and airy sponge for a special celebration. It's super-easy and spelt is a great alternative to plain white flour: it contains far less gluten and it tastes wonderful. Spelt is a heritage grain and much easier to digest than some of the more modern varieties. For a summer wedding cake, decorate with fresh seasonal berries, vanilla chia jam and plenty of Chantilly cream. 
Chocolate Crepe Cake with Jam and Honey: An interesting and supremely beautiful cake, Eleanor Ozich layers thin chocolate crepes with vanilla bean creme, blackcurrant jam and honey dulce de leche. This is a seriously rich and decadent cake, best enjoyed in petite pieces.
Banoffee Pie: Little and Friday's Kim Evans shares her recipe for banoffee pie that's topped with either whipped cream or creme diplomat with a little coffee mixed in. Curls of chocolate flakes finishes this cake beautifully.
Mixed Berry Cake: Event stylist and director of Onelovelyday.co.nz, Claire Donaldson is an expert when it comes to creating parties with flair. Her mixed berry cake is layered with jam and cream, and decorated with a variety of summer berries, flowers and mint leaves. Rustic, simple and gorgeous.
Coconut Cake with Tangy Yoghurt: Eleanor Ozich loves the subtle scent of lemon in this textured coconut cake recipe with passionfruit. The layers are sandwiched together with a combination of whipped cream and thick tangy natural yoghurt. Spectacular to look at, and even better to eat!
Chocolate Cake with Chestnut: Angela Casley layers slices of chocolate cake with a delicious chestnut cream and smothers the remaining cream mix over the top and sides. Drizzled over the top is a dark chocolate and cream mixture. 
Share this: