Happy Doughnut Day!
Here's where to get some of the best cream, round, mini and filled doughnuts in celebration of the annual event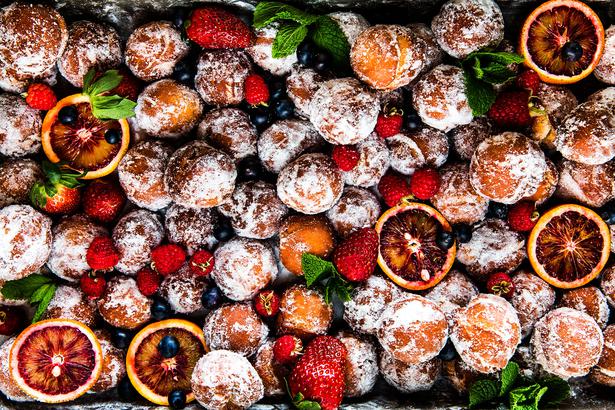 Friday June 3, 2016
The first Friday of June marks Doughnut Day, and to celebrate we've found some of the best around Auckland, with local variations as well as interpretations from Italy, Spain, and the Netherlands.
Boy & Bird
Made from a traditional Dutch recipe, the apple doughnuts at Michael Van de Elzen's Boy & Bird are the perfect digestive to a feast of chicken.
The Baker's Cottage
This no-frills bakery in Kingsland serves apple, cream and jam doughnuts, as well as the halo kind Homer Simpson would be proud of.
Gusto
The bombolinis at Italian restaurant Gusto are made fresh every day and ooze with nutella, jam or salted caramel filling.
Ebisu
Beautifully presented, the spiced apple doughnuts served with cream and bitter chocolate ganache at Ebisu are a decadent treat.
Little & Friday
Covered in icing sugar and loaded with either chilli chocolate, banana and caramel or raspberry and cream, Little & Friday's doughnuts are famous for a reason.
Dida's
Because we don't discriminate on geoemetric orientation, the churros (Spanish doughnuts) at Dida's are definitely worth a mention. They're served warm with bittersweet chocolate sauce.
Foxtrot Parlour
This Ponsonby cafe's "inject-your-own" doughnuts are as dangerous as they sound. Served with a syringe full of either salted caramel, berry coulis, Valrhona chocolate or bay leaf-infused custard.
Mustard Kitchen
There's nothing more Kiwi than a cream doughnut with a spot of jam, and Mustard Kitchen's homemade ones are some of the best.
Share this:
More Food & Drink / Desserts