Before We Drank Flat Whites
New Zealand's early cafe culture was very different to what it is now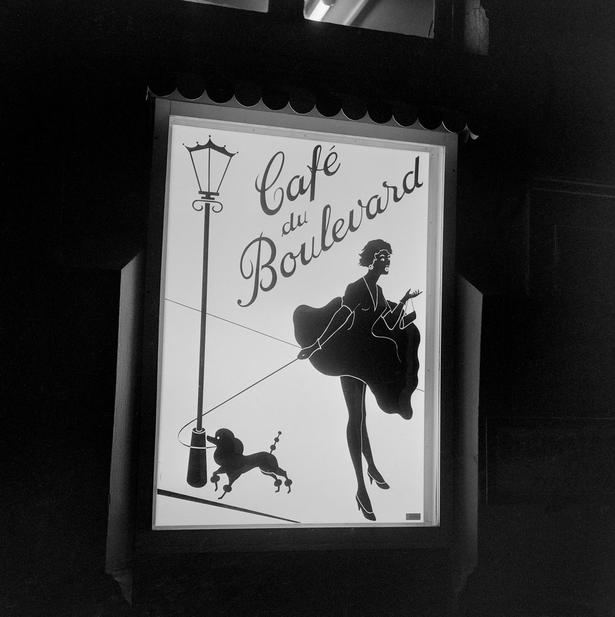 Tuesday Nov. 24, 2015
In the late 1950s and throughout the 1960s, coffee bars sprang up in the main centres, especially in Wellington. The Cafe du Boulevard was run by Bart Cox, one of several European immigrants who transformed Wellington's urban night life in the 1950s. These new cafés remained open until the early hours of the morning, and patrons could talk or read the newspaper, watch and listen to others, or find kindred spirits and maybe even romance.
The cafés were deliberately 'foreign' and sophisticated, as their names suggest: La Scala, the Picasso, Sans Souci Coffee Shoppe, Tete a Tete and the International Coffee Lounge, run by Wellington transgendered identity Carmen.
They had innovative interiors using inexpensive but hard-wearing formica or, in the more upmarket premises, wooden veneer. Sparse decorations, low lights and a lot of cigarette smoke completed the atmosphere. They served Cona-type coffee or espresso on newly imported machines. Some added a dash of liquor.
The cafes provided a home away from home for immigrants, as well as trend-setting locals. As former restaurateur Eric Kearney recalls:
"In 1963 the Swiss boys, together with spouse and maman (ensconced in the tobacco booth), were part of the 'yeast' which leavened Wellington's night life. Chez Lilly with Kurt and Lilly, Monde Marie with Mary Seddon, Cafe du Boulevard with Bart Cox, Casa Fontana with Freddie Carr, Tete a tete with June Griffith, Left Bank with Peggy Tosswell, the Beasley/Kerr Montmartre, Man Friday, Picasso, Vienna, Capri, Kenya et al … there was more to life than work and home to the radio."
By the end of the 1960s, there were more than 60 coffee shops, bars or lounges in the central Wellington area, yet within a few years they began to disappear. The change in the liquor laws in 1967 that allowed hotels to remain open until 10pm, the growing importance of instant coffee and the rise of television all played a part."

• Extract run with permission from Real Modern, Everyday New Zealand in the 1950s and 1960s by Bronwyn Labrum. Published by Te Papa Press. Out now.
Share this:
More Food & Drink / The Latest