Why Gin is the Drink of the Moment
For Bombay Sapphire's new brand ambassador, the spirit is like an orchestra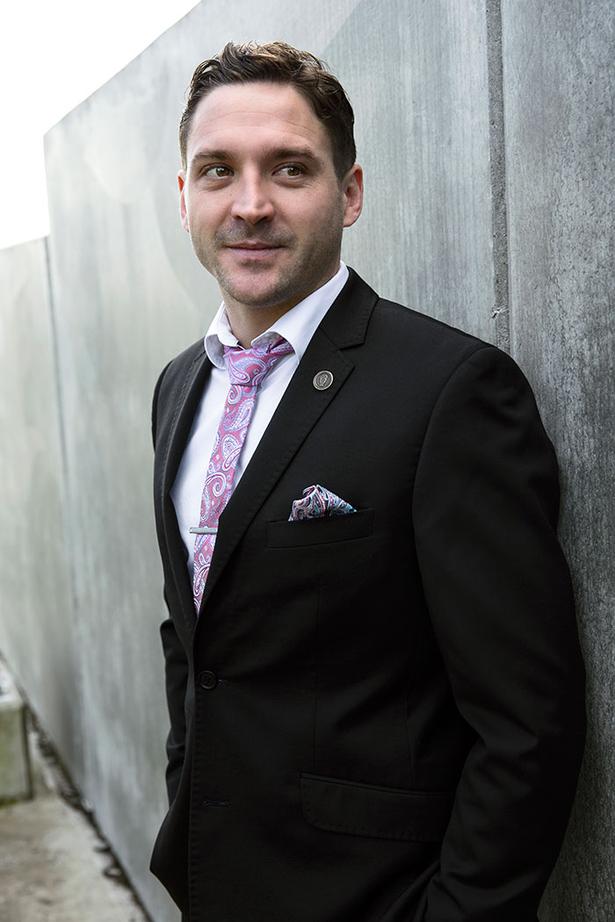 Wednesday July 15, 2015
You can forgive Chase Bickerton for sounding a little besotted with gin. The spirit has given him his dream job.
"It's a lifestyle, it's more than a job for me," says the new ambassador for Bombay Sapphire. "I think of gin like an orchestra, with so many different pitches and tones."
The 30-year-old former bartender has mastered the art of the perfect G&T (powdered licorice brings out the flavour, apparently), and now gets to talk about it for a living.
The New Zealander landed the role in January and has several high-profile events to look forward to, including a cocktail masterclass on Tuesday night. It's not all about gin and tonics, either — or gin tonics, as the Spaniards call them.
"Gin martinis are where it's at, utilising vermouth properly — you can switch out one ingredient to match the season. It's also about getting clever with garnishes, and using either a bit of powder of licorice-based bitters or other modifiers to enhance the base product."
Travel is a perk of the job — and yes, he does write "ambassador" on his customs form — with a possible trip to Mexico later in the year.
Chase recently visited Laverstoke Distillery, in England, where Bombay Sapphire is made, and hung out with master distiller Nik Fordham, whose team checks the liquid every 30 minutes.
Previously, the gin was produced in Warwickshire but in 2005 the distillery moved to the picturesque seaside town in Hampshire, the birthplace of Charles Dickens and Jane Austen. Laverstoke has since become the brand's "spiritual home", and the distillery is promoted as a tourist attraction, so you can get a better sense of where your tipple came from.
"There's a big trend around flavour and provenance of flavour. Thanks to reality TV shows and the celebrity chef movement, people want to know this kind of stuff, where it's from, why it's being used."
That's partly down to the international trend towards premium products, as consumers embrace artisanal goods with a story behind them.
Gin hasn't always had a positive reputation. In the days of Dickens and Austen it was called "mother's ruin" for its supposedly depressive qualities, an unfair appraisal, says Chase, as that could just as easily apply to any over-indulged alcoholic drink.
Even so, gin has come a long way from its beginnings as a cheap pseudo-medicine also known as Cuckold's Comfort, Ladies' Delight and Knock Me Down, and is now considered a sophisticated choice.
Bombay Sapphire is partnering the upcoming Marr Factory fashion shows, Ponsonby's hip alternative to Fashion Week. Chase will collaborate with top designers on custom cocktails "that embody the look and feel of what's going down the catwalk".
Meanwhile, as the wellbeing movement encourages people to consume less alcohol, we're upgrading what we're drinking and spending more on spirits, a shift that's spilling over to mixers. Kiwi companies, such as Quina Fina and East Imperial, are leading the charge towards craft tonic waters.
Chase gets to talk about cocktails to bartenders and industry insiders which, given his ease rattling off the history of the brand, isn't a difficult task. He's honed his gift of the gab over 12 years working in hospitality.
At 18, unsure of what to study at university, he got a gig working in the Waterfront bar at the Viaduct during the America's Cup, which gave him a taste of the excitement of meeting people from all over the globe. But the job where it all clicked was managing TV3 stars' favourite haunt, the Corner Store bar on Mt Eden Rd.
"Setting up the bar, getting the atmosphere right, that expectation of who's going to walk through the door and how am I going to show them a good time? That's what got me out of bed in the morning."
Chase also helped establish Cardrona Speight's Ale House in Albany and snug cocktail spot the Naughty Penguin in Queenstown. But he knew he wouldn't remain behind the bar forever.
"I did cocktail competitions, all sorts of training, and learnt as much as I could about the history of alcohol, about brands and cocktails. For me, it's not really about bringing outrageous flavours together. It's about championing the base product and bringing out each different flavour dynamic." He explains that, like a good perfume, gin needs high notes, low notes and spices — and a decent vessel.
Spain arguably is the best place in the world to drink a "gin tonic", (despite the British army having come up with the classic cocktail as a defence against malaria), and it's one of the territories driving the sale of premium gins. There, it's served in a special, large, round glass designed to enhance the botanicals.
"It's full of amazing aromas but you get very little aroma in a tall or short glass," says Chase. "These are more like a wine glass. Glassware manufacturers have been making them for years and they've finally been brought into service."
Classic cocktails are also going strong, with vintage cocktail books driving a resurgence in gin, brandy and whisky. Spirits are now more likely to be matched to foods, with gin suiting seafood and Indian dishes in particular. "The market for making drinks is broadening, people are more open," says Chase. "It's not just about beer and wine anymore."
Share this:
More Food & Drink / Wine & Drink