Drink Tastings Close to Home
You don't need to go to Waiheke Island or Hawke's Bay for a drink tasting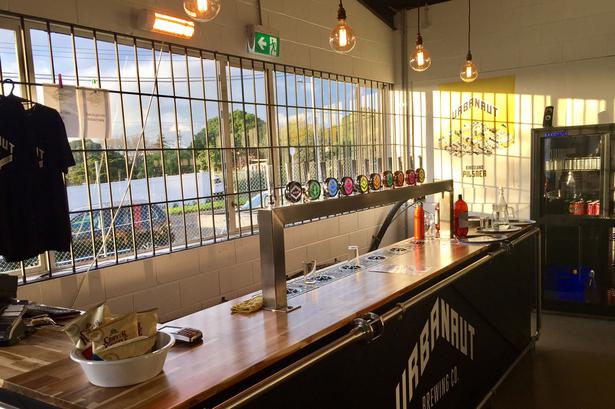 Tuesday July 4, 2017
Beer Tasting
Few things are better for the indecisive or adventurous than a hop-y sampler pack. Sitting proudly atop a paddle, whether you're after an inner city tipple (try Brothers Beer or Al's Deli), or require a drive to work up a suitable thirst (hit up Hallertau Brewery), fear not, beer tastings can take place without leaving the mainland. If you're around the Kingsland area, check out new brewery Urbanaut Brewing Co which is open for tastings daily, and is reportedly a great place to spend a Sunday afternoon. 
Wine Tasting
While we love a Waiheke wine experience as much as the next oenophile, when time is of the essence and a cityside wine-loving gathering is needed, Maison Vauron do a delicious mini tasting for $12 while Foxes Island in Ponsonby do wine tastings Tuesday to Saturday, 10am-5pm, as well as by appointment. Soul Bar is having annual wine tastings during the month of July every Tuesday and Wednesday. Alternatively, you are only ever a reasonably short drive away from Soljans Estate Winery, West Brook or Coopers Creek out Kumeu way, Villa Maria to the south, or better yet, team a weekend excursion to Matakana with a stop at Ransom Wines (the first stop on the Matakana Wine Trail) or the stunning Brick Bay. Speaking of Matakana, if you're after a ...
Cider Tasting
The Jones Road Cider cellar door in Omaha is an excellent way to stop in and say hello to the cider apples grown on heirloom trees (the same varieties that English and French cider-makers make a beeline for) while you try the handcrafted apple cider derived from them that is all at once sharp, crisp and bittersweet. Winter hours vary, call ahead to avoid disappointment.
Whisky Tasting
If you're keen to delve deeper and find out once and for all the difference between whisky and whiskey head for House of Whiskey, which does a monthly Whiskey 101 tasting, or if you're ready to venture a little outside your comfort zone, consider your tastings needs well catered to at The Jefferson, who do everything from bespoke bourbon tastings to events dedicated to exploring Japanese whisky.
All of the Above
From American craft beer tastings complete with a US-inspired food menu to match and tequila tastings under the knowledgeable eye of the best in the business to the more intimate Burgundy or Bordeaux events, Glengarry Victoria Park is home to three tasting spaces that serve the sampling purpose perfectly. See their calendar of events for the plethora of tastings to come.
Share this:
More Food & Drink / Wine & Drink