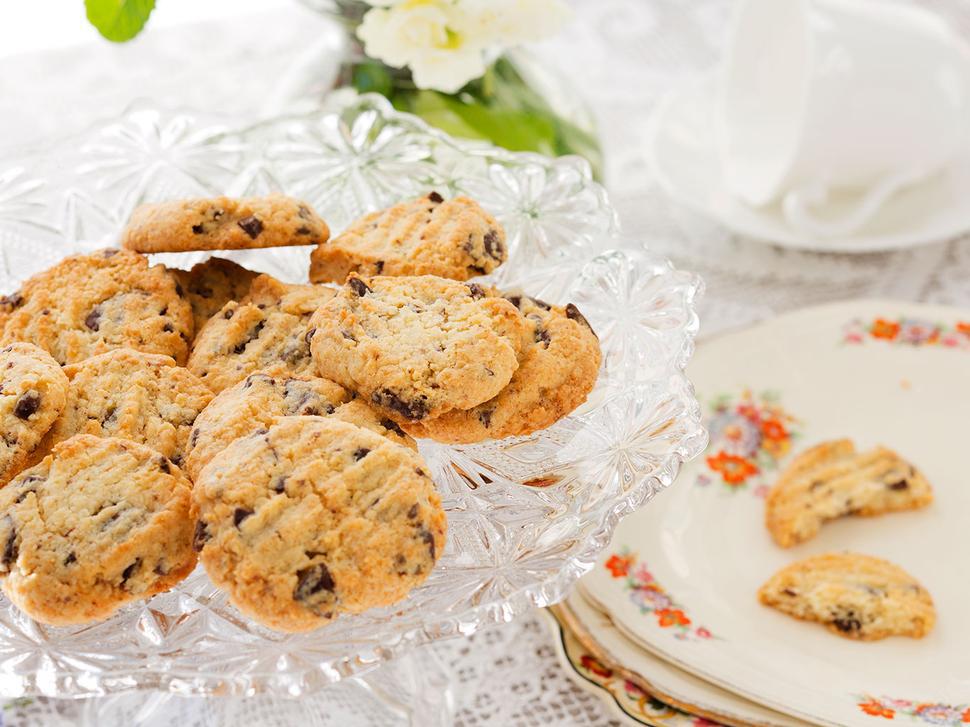 Easy Recipes to Win at The Office Morning Tea
Be everyone's favourite with these scrummy treats easily whipped up the night before
Monday March 5, 2018
Raisin and Roobios Tea Bread
Filled with soft juicy raisins, this loaf is naturally sweetened with banana and a little honey. It slices beautifully, and has the most incredible texture.
Little Honey Biscuits
Crispy, not overly sweet and perfect for dipping into a mug of hot tea while chatting with your co-workers.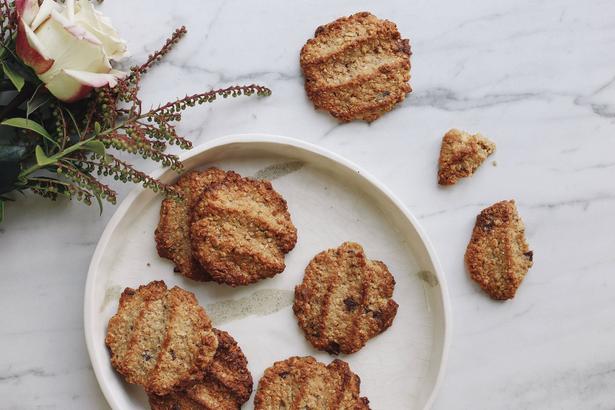 Vegan Chocolate Chunk Cookies
These deliciously chewy dark chocolate chunk cookies are a go-to recipe — who doesn't love a perfectly buttery chocolate chunk cookie?
Condensed Milk Chocolate Chip Cookies
A classic chocolate chip cookie made with condensed milk and dotted with rich dark chocolate chips.
Orange Spice Madeleines
These buttery little morsels are wonderfully crisp on the outside with a with a moist tender crumb. This wholesome version uses a delicate citrus zing of orange and spiced pumpkin.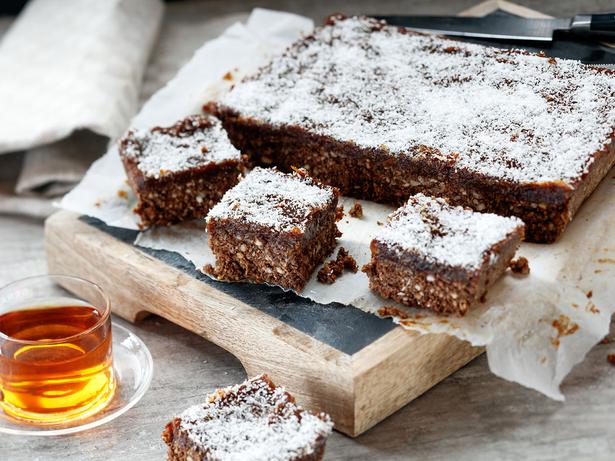 Raw Date and Coconut Slice
Very popular these days are no-bake slices. Have one on the go in the freezer cut into squares, ready to nab for morning tea. This version is a delicious mix of dates, nuts, coconut and ginger.
Poppy Seed and Pistachio Honey Cake
For a daytime dessert this poppy seed cake is perfect. Add a little extra flash and splendour with some poached pears or fresh strawberries.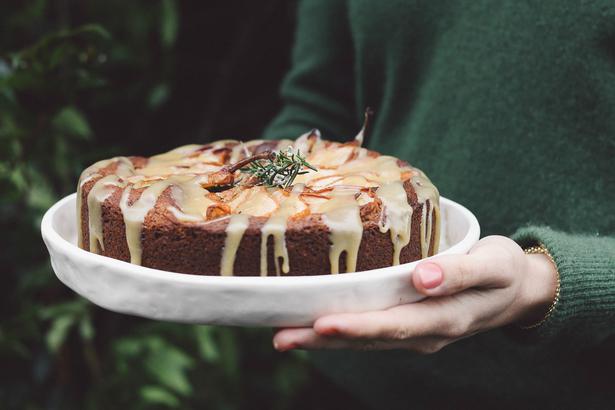 Fresh Ginger, Apple and Walnut Loaf
This utterly moorish loaf combines warming ginger with apples and walnuts. Perfect smeared with a little butter. 
Yoghurt Cake with Pears and Rosemary-Infused Caramel
This softly textured yoghurt cake is lightly spiced with cinnamon, and adorned with thin slices of pear. The star of the show, however, is the rosemary-infused caramel sauce, which is generously drizzled on top.
Asparagus, Mint and Parmesan Bread
Adorned with tenderly cooked asparagus spears, this savoury bread is warm, cheesy and filling. Simple and rustic, the recipe takes minutes to throw together.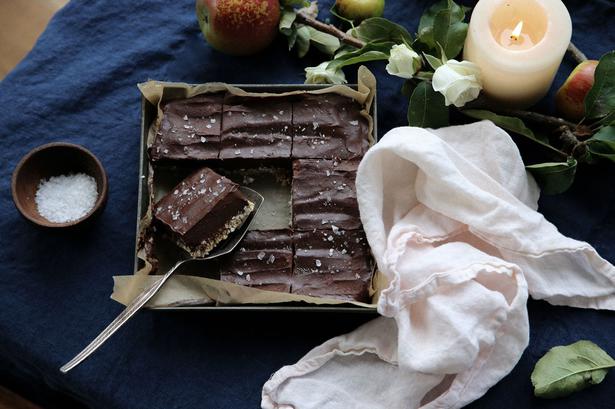 There's no cooking required in this sensationally delicious salted chocolate slice. Picture / Eleanor Ozich

Salted Chocolate and Buckwheat Slice 
You'll be happy to know that this salted chocolate slice is sensationally delicious, as well as healthy. The filling contains the magical ingredient of avocado, creating a sensuously rich ganache that's not overly sweet. There's also no cooking required, just good, pure ingredient.

Lemony Creme Tarts with Fresh Figs
Figs star in this lovely dessert, paired with a lemony creme filling — like custard in texture, but slightly more tangy and scented with vanilla. The tart crust is a throw-together affair and requires no baking.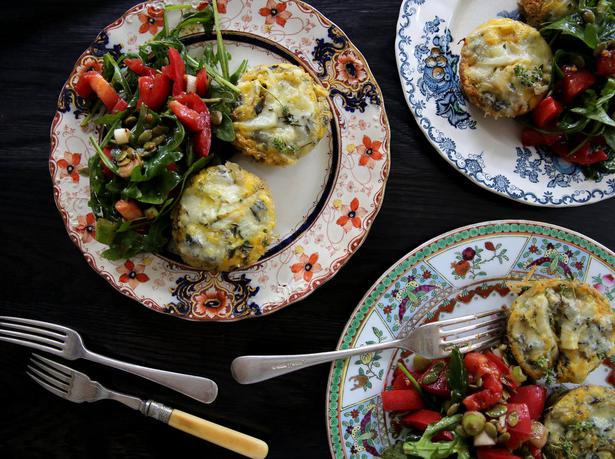 Raw Lemon, Coconut and Honey Truffles
A truffle is a fantastic go-to for something little and tempting. These vibrant little morsels are a happy marriage of lemon zest, coconut and honey, bound together with ground almonds and a little coconut oil for richness.
Fennel, Thyme and Blue Cheese Mini Quiches 
These little fennel, thyme and blue cheese quiches are devine and perfect for picking up as a dainty morning tea option. 
Granola Tarts
Oat, almond and maple tarts, are baked until crisp, then filled with gently whipped, tart coconut yoghurt. These little vegan delights are somewhat lighter than most, the slices of kiwifruit and mint add a certain vibrancy and freshness to each bite. Easily made and quick to bake.
Herb and Almond Savoury Muffin 
For a savoury option the gluten-free base in this recipe is beautifully light, fluffy and moist. This version adds baby spinach, basil and tomato, although almost any grated vegetables would be equally delicious.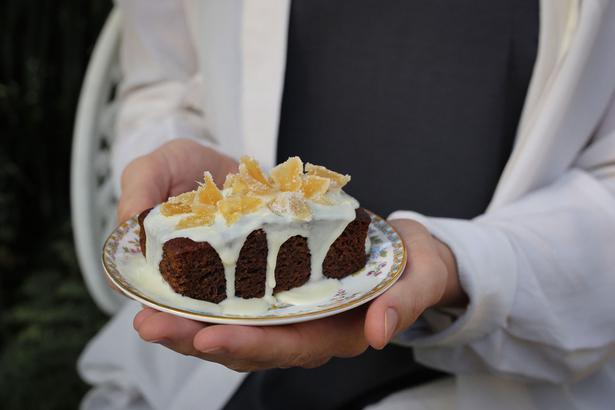 Despite looking fancy these mini sweet, sticky date loaves are easy to make. Picture / Eleanor Ozich

Little Sticky Date Loaves With Ginger and White Chocolate
These sweet, sticky date loaves have a deeply moist crumb — the kind that should be part and parcel of such a recipe, made all the more delicious with a drizzle of white chocolate and a few slithers of crystallised ginger. Despite looking rather fancy, the method is very simple and this is a recipe that anyone can attempt.


Rice Bubbles Biscuits
These rich and buttery rice bubble biscuits are always a treat to serve at a morning tea. They're moreish and wonderful with a cuppa.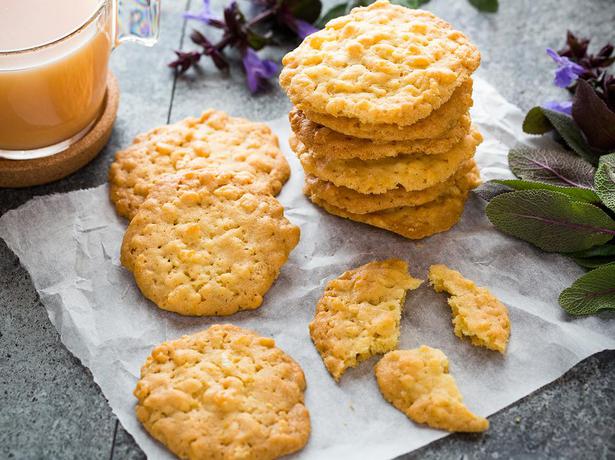 Rice bubble biscuits will delight the young at heart. Picture / Babiche Martens

Apricot Fruit Cake
This apricot fruit cake is lovely and moist, because the apricots are soaked overnight and, delicious thanks to the subtle hint of orange zest. 

Share this:
More Food & Drink / Recipes