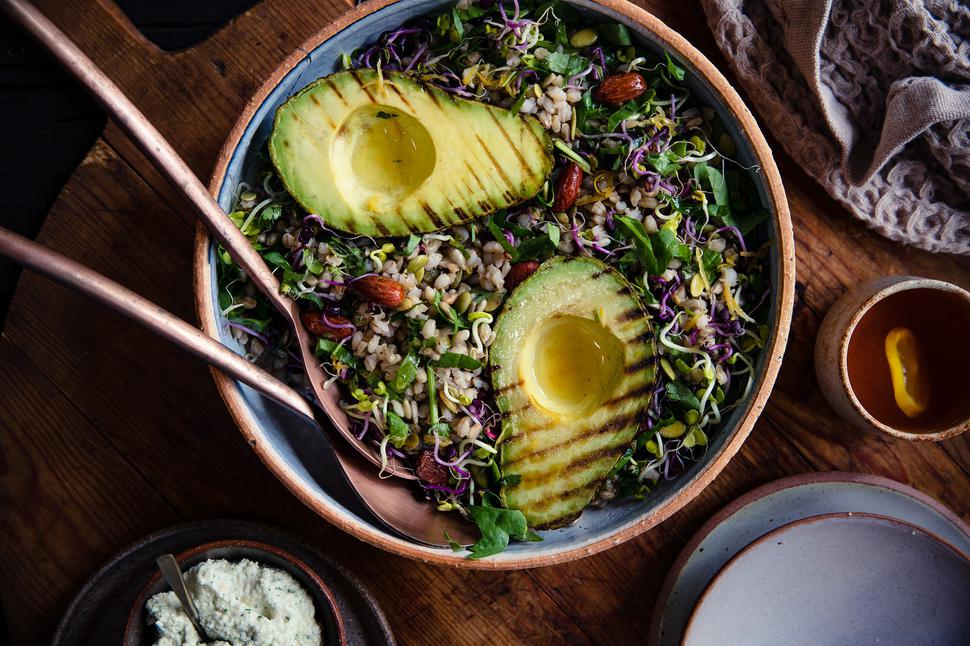 Easy Summer Dinner Recipes In The Spirit Of The Season
Simple, plentiful meals for longer days and shorter nights
Saturday Jan. 16, 2021
Barley Bowl With Roasted Nuts & Grilled Avocado
This light salad is vegan-friendly and quick to throw together. Drizzle with an olive oil and lemon juice dressing and serve with avocado halves.
Barbecue Mussels With Chilli
Toss barbecued mussels through spaghetti with garlic and chilli for a fresh smoky dinner. Serve with a squeeze of lemon and have crusty barbecued bread on the side to soak up the remaining flavours.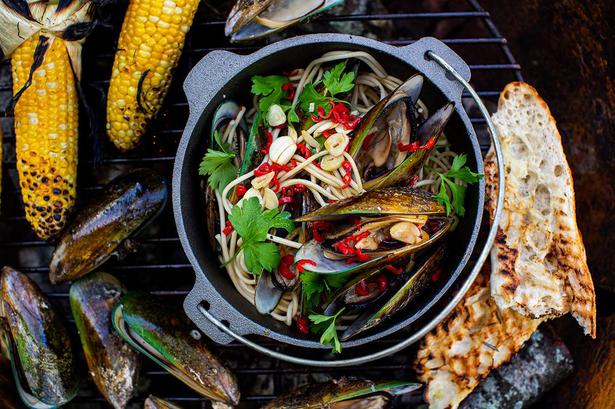 Toss mussels through spaghetti for an easy summer meal. Photo / Babiche Martens

Vegetarian Chickpea & Pumpkin Burgers
Make your night a meat-free one with these delicious vegetarian burgers. Enjoy with toasted buns, tomatoes, salad, chutney and a generous dollop of aioli.

Fennel, Pea & Ham Frittata With Cheese
This simple recipe is perfect any time of the day, but is particularly great as a standby dish. You can simply add whatever vegetables you have on hand.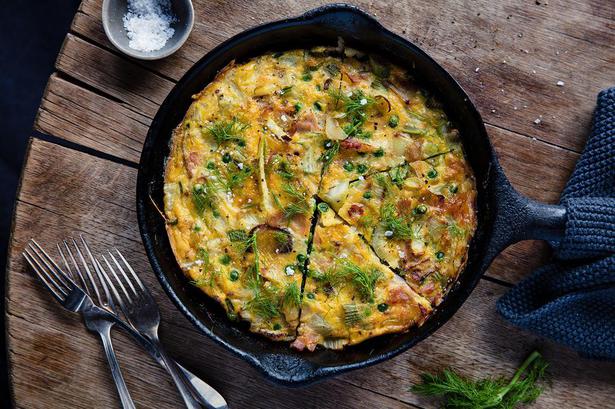 No Mess Fish Parcels
These little parcels are fuss-free and easy to prepare, and their sauce, though comprising only a handful ingredients, is rich in flavour. Serve with seasonal vegetables and steamed rice.
Salmon Soba Noodle Salad With Chilli & Lime Dressing
Try this salmon noodle salad for a tasty meal that's also great for picnics. Enjoy edamame beans, cucumber, flaked salmon, spring onion and herbs dressed in chilli and lime.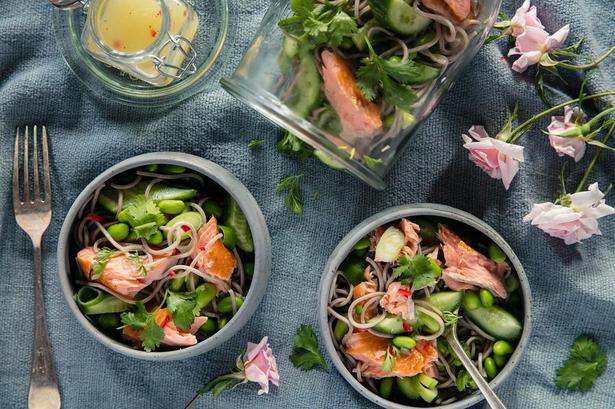 Try this healthy soba noodle salad recipe. Photo / Babiche Martens

Coconut Fish With Parmesan Chips
Fish and chips are a cornerstone of summer cuisine. Make yours with a coconut crumb, delectable cheesy chips and mashed peas. Plate with lime wedges.

Peri Peri Chicken Skewers & Flatbreads
These peri peri chicken flatbreads are quick to marinate and pack a flavourful punch. Serve with a dollop of peri peri yoghurt sauce.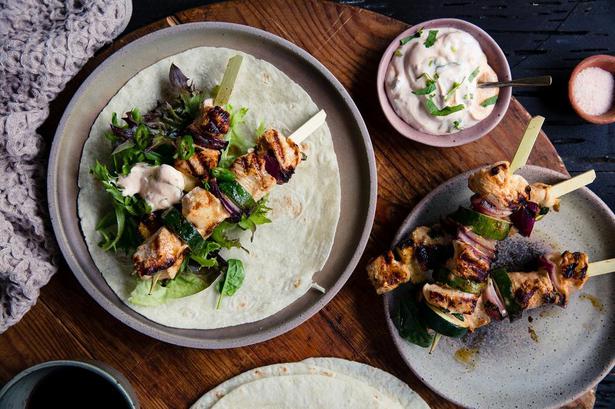 Serve the skewers on warm flatbread. Photo / Babiche Martens

Roasted Vegetable Tart With Creme Fraiche & Thyme
This delicious vegetarian dish utilises whatever vegetables are in season. Top with seeds or extra cheese for added texture.

Chimichurri Hot Dogs
If the weather permits, barbecue some sausages for this heavenly hot dog recipe. Add a dollop of chimichurri sauce and a spoonful of cucumber salsa to finish.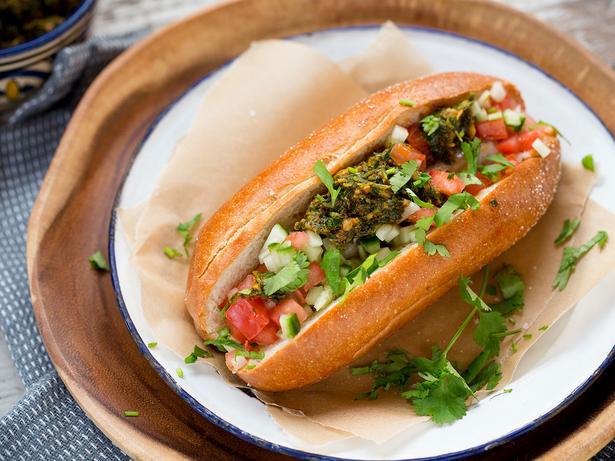 Chicken With Lemon, Honey & Mustard Sauce
This lemon chicken recipe melds wholegrain mustard and basil for a quick must-try meal. Serve with your favourite vegetables and garnish with a few extra basil leaves.
Share this: