Easy and Wholesome Office Lunch Recipes
Step away from the desk and lunch outdoors with these wonderfully wholesome meals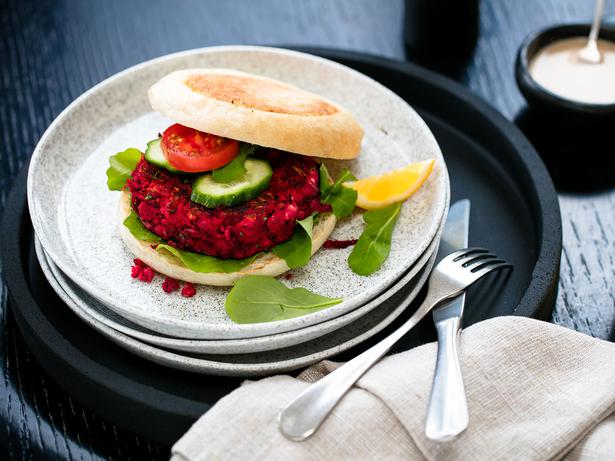 Tuesday Nov. 21, 2017
Beetroot and Feta Burgers
Grate and mash beetroot into this yummy burger patty, a healthier alternative to a steak burger. Pile on your favourite fillings and add a tasty aioli, or make a tahini dressing. 

Fattoush with Fried Halloumi
One of the best parts of this salad is the juices at the bottom of the bowl. With the kalamata olives and the warm halloumi, this makes a beautiful summer lunch.

Pan Bagnat
Pan bagnat, a speciality sandwich from the South of France, is stuffed with raw salad ingredients, plus eggs, tuna, and olives. For this vegetarian version, use tomatoes, basil, grilled vegetables and pesto.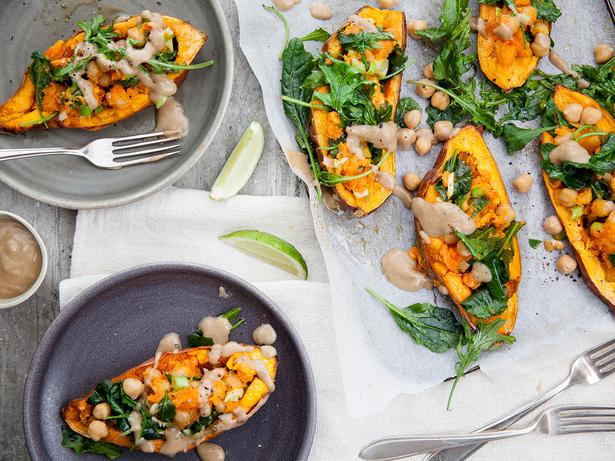 Stuffed Kumara with Chickpea and Kale
Kumara is stuffed with chickpeas and then drizzled with a tahini dressing, making a great accompaniment to a meal, or a meal on their own. They are delicious warm or cold. 

Avocado and Feta on Rye
Avocados make a fantastic topping to a good quality bread. For a gourmet twist, top your avocado with salty feta and toasted pumpkin seeds for extra crunch.

Reuben Sandwich
Send yourself to New York City with this Reuben sandwich. This hearty and delicious recipe uses fresh rye bread.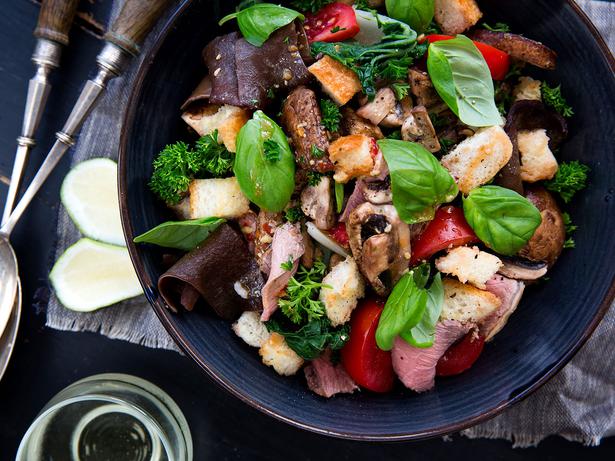 Warm Salad of Beef and Mushroom
A selection of oyster, shitake and field mushrooms is mixed together with a simple beef salad. Salads are great for this time of year and a steak goes a long way when it is sliced thinly. 
Gado Gado Surubaya
Gado-gado means '"mix mix'" and this Indonesian recipe is based on a coconut peanut sauce poured warm over a selection of fresh blanched vegetables. Top with crispy fried shallots for a tasty crunchy finish.

Lamb Flatbread
Another mid-week favourite is this delicious lamb and aubergine in roll-your-own flatbreads, using store-bought flatbreads. Add nuts, chilli, olives and herbs to jazz them up.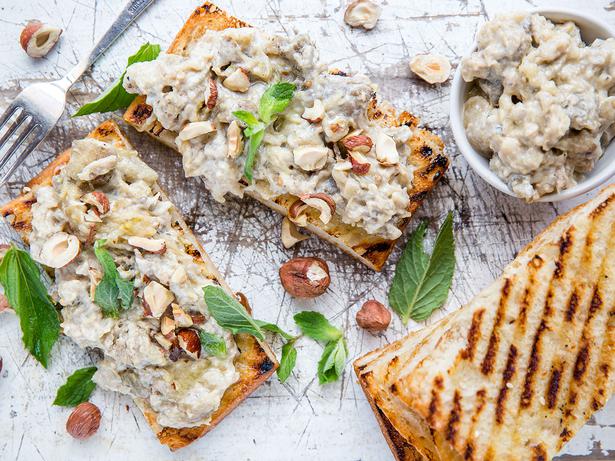 Smashed Eggplant on Turkish Bread
Eggplant has an addictive, slightly bitter, smoky flavour when cooked on an open flame. This simple smash is wonderful on top of freshly grilled bread topped with a little drizzle of your favourite olive oil. Add fresh tomatoes and a pinch of chilli to spice it up.
Chickpea and Vegetable Salad
Simply opening a tin of chickpeas is the first step in this vegetable salad, which is wonderfully crunchy and garlicky. Add feta and a piece of chicken on top for some extra protein and, voila, a tasty lunch.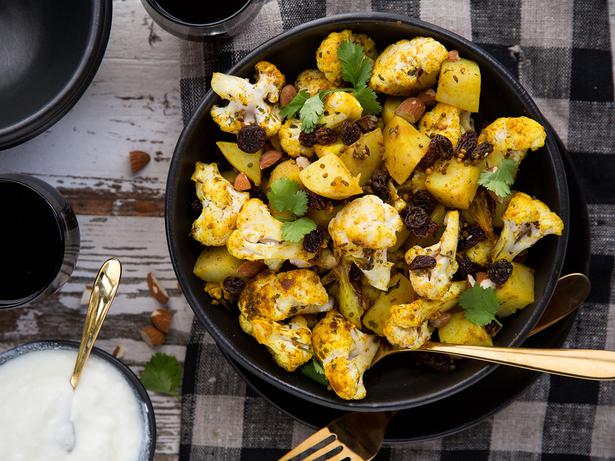 Cauliflower and Potato Salad
Cauliflower is tossed in aromatic spices along with boiled potatoes cut small, with sultanas for a little sweetness. Add a piece of fish or chicken, with a squeeze of lemon and a dollop of yoghurt.
Smoked Chicken and Bacon Salad
This quick, throw-together salad is always a hit, with flavoursome smoked chicken, avocado and crunchy nuts, all good ingredients to keep on standby when you need a quick meal. 

Raw Broccoli and Smoked Salmon
Here's a brilliant raw broccoli salad tossed with smoked salmon, black olives, toasted seeds and a creamy avocado dressing. The trick is to add plenty of garlic and lemon for an incredible flavour kick.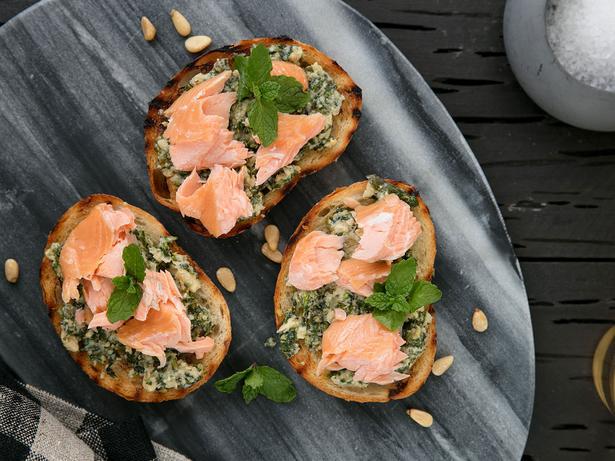 Mint Pesto and Salmon on Bruschetta
Fresh, fragrant and versatile, serve this mint pesto with a salad or on bruschetta with salmon.
Halloumi and Israeli Couscous
Couscous is a hearty base for a salad. Team it with what you find in your fridge or garden, like tomatoes, celery, olives, and herbs. More substantial with fried halloumi, sliced steak or chicken breast. 
Share this:
More Food & Drink / Recipes