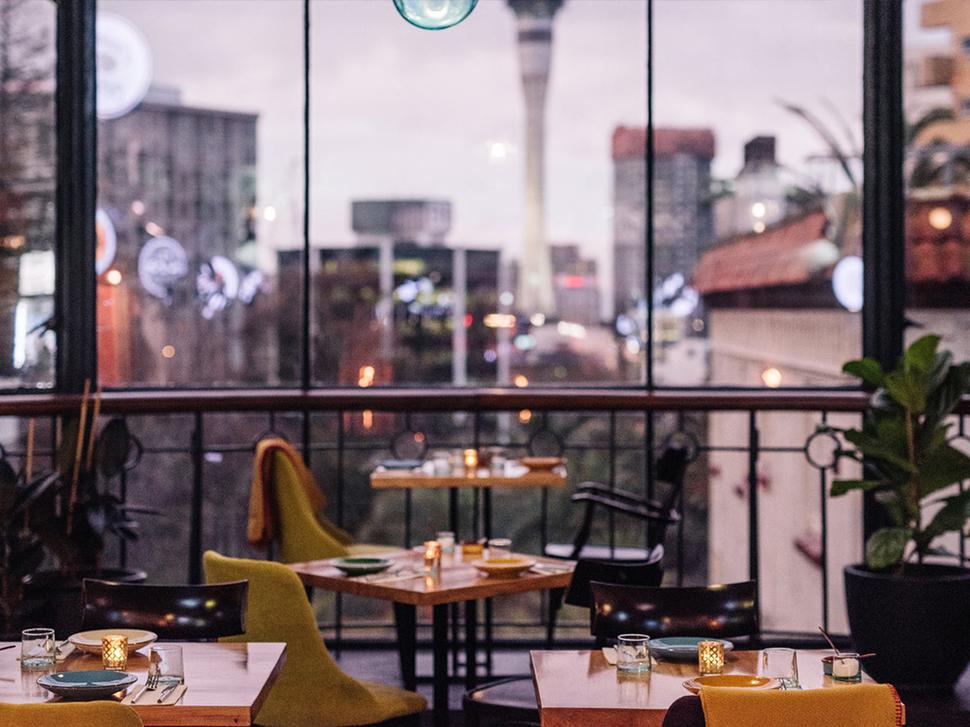 Eat Local: How To Support Our Hospitality Trade In The Wake Of Coronavirus
Auckland restaurants are implementing new takeaway menus and delivery services
Friday March 20, 2020
Update 23/03/20: The Government has announced New Zealand's Covid-19 alert level has risen to level 3, and will move to level 4 in 48 hours to remain in place for a minimum of four weeks. This means all non-essential businesses must close, which includes all cafes, bars and restaurants. We commend the incredible response of Auckland's hospitality scene over the last week and look forward to dining with them once again.
There are hard-hitting times ahead for the hospitality trade in Auckland in the wake of the Covid-19/coronavirus pandemic.  
While many of us can pack up and head home, a restaurant cannot work remotely. Doors remain open and welcoming, but tables are emptying and the unforeseeable period of enforced social-distancing is looming. 
Across the industry, extra precautions are being taken around hygiene, with bookings reduced and seats removed to create more space for diners eating in.
If you want to stay at home, restaurants, bars, and cafes are implementing condensed takeaway menus, available for pick-up or home delivery.
Restaurants on UberEats have the option for users to choose 'contactless delivery' where you can leave a note for your driver to leave food at your door.
The Restaurant Association is also encouraging diners to support the local hospitality industry during the Covid-19 outbreak.
"We are hearing from an ever increasing number of business that they are in a desperate situation as a result of the outbreak," Restaurant Association Chief Executive, Marisa Bidois, says.
"With dwindling numbers of tourists in the country and local diners staying home for fear of contracting the virus many restaurants and cafes are battling to keep their doors open"
It is giving away dining vouchers for the next six weeks. Find full details here.
Viva has collated local hospitality businesses in Auckland which are offering new takeaway menus and delivery services, with a focus towards those not previously offering takeaway. But keep supporting your favourite takeaway too. 
This list will be updated as much as possible. If you're a hospitality business owner with an offering for diners, please email Viva@nzherald.co.nz with details of your takeaway menu and delivery/pick up option. 
If you are unwell, stay home and follow the Ministry of Health's advice.
Recently added: Amano, Ampersand Eatery, Cassia, Seabreeze, Sidart, Sid at The French Cafe, Fabric, Fort Greene, Annabels Wine Bar, Umu Pizza, Mad Samurai, Ima Cuisine. 
1947 Eatery
Fed St's modern Indian has a new takeaway menu to pickup. To order, call the restaurant on (09) 3770033
• Follow @1947 for updates. 60 Federal St, central city
Amano
Britomart Italian Amano is now available for takeaway orders and pick up with reserved curbside pick up parking out front. Call them to order on (09) 3941416.  
• Follow @Amano_nz for updates. 66 - 68, Tyler Street, Britomart
Ampersand Eatery
Regularly changing takeaway meals are available for pickup. The latest menu features rib eye steak, eggplant parmigiana, and the Ampersand cheeseburger. Call them on (09) 522 9503 with phone payments accepted, or email info@ampersandeatery.nz/
•  Follow @Ampersand_eatery for updates. 4/228 Orakei Road, Orakei

Annabels Wine Bar 
Order from their Chaceturie menu for takeaway, with Mortadella, Saucisson, Coppa, and Serrano, available for 50g-500g. A larger menu of fish & chips, smoked fish rillette and trevally ceviche is available to take away every Sunday, 4pm-8pm. DM them on @annabelswinebar to order. 
• 277 Ponsonby Rd, Three Lamps 
Apero X Culprit X Cazador
Apero, Culprit, and, Cazador have teamed up for a dining deal across all three restaurants. The $120 ticket will treat diners to three meals off the 'Support Local Menu' at each- drinks not included. Buy tickets here. 
Baduzzi
Baduzzi's signature meatballs are available for takeaway along with their Italian pasta dishes and tiramisu. Pick up is from the Wynyard Quarter restaurant with home delivery being launched shortly — stay tuned.
• Contact the restaurant on (09) 309 9339. 10-26 Jellicoe St, North Wharf
Bahrulo 
The Spanish eatery in Parnell has it's full menu for takeout - call them on (09) 379 0277 to order. Plus from March 24, heat and eat meals will be available. 
• Follow @barulho.parnell for updates. 2-16 Watt Street, Parnell
Bar Celeste
French neo-bistro Bar Celeste has a takeaway menu available to order via phone on 022 681 8251 and pickup. The 'La Cantine' menu includes fancy fast-food favourites such as the famed filet o' market fish, fried oyster po-boy, and garlic frites with mayo. 
• Follow @bar_celeste for updates. 146 Karangahape Rd, City
Blue Breeze Inn 
Update: Blue Breeze Inn is now pick-up/delivery only. Pork Buns, Bang Bang chicken and more of The Blue Breeze Inn's signature dishes are now available to takeaway. Call them to order on (09) 360-0303. Ponsonby Central has created reserved grab-and-go car parks on Brown Street, especially for takeaway pick-ups.
• 146 Ponsonby Rd, Ponsonby Central
Burger Burger
Burger Burger continues to run its takeaway service across its three Auckland locations. Keep an eye out for more dining options next week.
• Follow @burgerburgernz for updates. Osborne Lane, 3B York St, New Market; Ponsonby Central, 4 Brown St, Ponsonby; Fortieth & Hurstmere, 40 Hurstmere Road, Takapuna

Café Hanoi 
Vietnamese restaurant Café Hanoi is delivering rice paper rolls and curries via UberEats from Monday, March 23. 
• Excelsior Building Cnr Galway &, Commerce Street, Britomart
Cassia and Sidart
Sid Sahrawat's Cassia and Sidart will have a takeaway offering from March 24. Order and pick up $30 meals straight off the menu with dishes including Bhuna chicken, black pepper and coconut (GF and DF) or the roasted cauliflower, cardamom paneer, almond korma, watercress (V and GF). Two menu options daily, one vegetarian. Orders can be doubled for $50. 
Email orders to Cassia on info@cassiarestaurant.co.nz or Sahrawat's flagship restaurant Sidart reservations@sidart.co.nz before 5pm on the day. Pick up from Cassia between 3pm-8pm or pick up from Sidart between 4pm-8pm, with car delivery service if you call ahead. 
• Follow @cassia_auckland for updates. Cassia, 5 Fort Lane, Auckland CBD; Sidart, 283 Ponsonby Road, Ponsonby
Cazador 
From next week Cazador has dinner sorted with a weekly changing menu of restaurant favourites for pick-up or delivery.
• Follow @cazador_akl for updates. 854 Dominion Rd, Mount Eden
Cibo
Cibo's Drive-thru menu launches March 23 with the option to pick up food without coming into the restaurant to minimise contact. The menu of starters, mains, and dessert includes the restaurant's famous pavlova. Phone the restaurant on (09) 303 9660 to place orders for lunch and dinner pickup. All Cibo restaurant vouchers purchased from now will have tack on an extra $20 to spend free of charge when redeemed for a limited time.  
• Follow @ciboparnell for updates. 91 Saint Georges Bay Road, Parnell
Clay
Natural wine bar Clay has a new takeaway menu featuring a larger range of sourdough pizzas and pasta dishes intended to be quickly blanched and finished with an accompanying sauce at home. With their off-license, you can swing by to grab a bottle from their fridges to enjoy at home, now available in a condensed takeaway list. Order and pick up is currently from the K Rd restaurant, with online ordering up and running shortly.
• Follow @clay_366krd for updates. 366 Karangahape Rd, City
Coco's Cantina 
Update: Coco's Cantina is now pick-up/delivery only. Order online from Coco's takeaway menu, including smaller plates of arancini, polenta chips, and fish crudo, along with pasta mains and puddings. Food will be ready for pick-up in 25 minutes, or specify a delivery time, from the K Rd restaurant. 
• Follow @cocoscantina for updates. 376 Karangahape Rd, City
Cotto
If you needed reminding, Cotto's entire menu will continue to be available for takeaway or pick-up. 
• Follow @cotto_krd. 375 Karangahape Rd, City
Daily Bread 
The full range of Daily Bread's items including bread, pastries, and deli items such as eggs and kraut is available for pre-order and pick up via their email hello@dailybread.co.nz. 
• Follow @dailybreadnz. 1210 Great North Rd, Pt Chev; 16 Williamson Ave, Grey Lynn; 8 Morrow St, Newmarket
Fabric Cafe & Bistro 
Pick up sammies, sweet treats and coffee to go from Fabric's takeaway window, 9am-2.30pm.
• 8 Boundary Road, Hobsonville
Fort Greene
The K Rd bakery's full menu is available for takeaway and pick up. To order email hello@fortgreene.co.nz or call 0224257791. 
• 327 Karangahape Road, CBD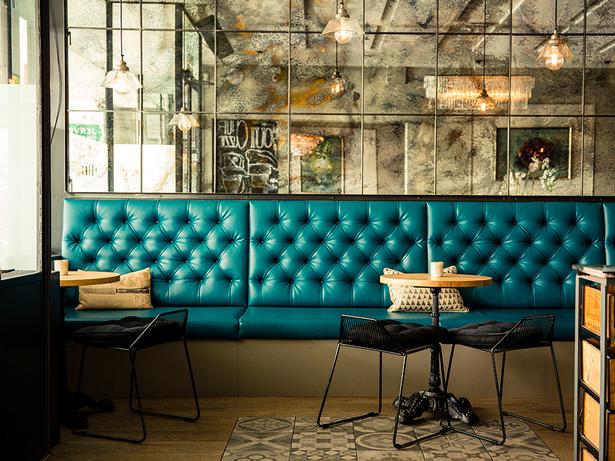 Gemmayze St
Gemmayze St's Yalla Menu is available to take away with options of hummus, tabbouleh, falafel, chicken shish, lamb shoulder, and more. Call the restaurant on (09) 600 1545 to place orders from 3.30pm with first pick ups available from 5.30pm. 
• Follow @gemmayze_st for updates. Shop 16, St Kevin's Arcade, 183 Karangahape Rd
Hugo's Bistro
From March 23, Hugo's will have a takeaway menu consisting of different flatbreads (think lamb, fried eggplant, and harrisa chicken)  for $15. Add fries for an extra $5. Call them on (09) 320 4387 to order with phone payments accepted and they can run out to your car to deliver. 
• Follow @hugos_bistro for updates. 67 Shortland St, central city
Ima Cuisine
Ima's weekly takeaway set menu is now up and running, available for pick up or delivery in Auckland central. $42 for a weekly meal (serves 2) for pick up in store at Ima, or $46 for delivery. A selection of dishes are also available daily for takeaway, including slow-cooked lamb shoulder, goat Suniya meatballs, and Sabich. You can also order Ima's famed hot cross buns by the half dozen, plain or Miann chocolate, along with Fort St neighbour Miann's macarons and chocolate bars. View the full menu here. For now, email orders the previous day by 5pm to imaxmiann@gmail.com. 
•  53 Fort Street
Inca
From March 23, Nic Watt's Peruvian-style eatery Inca inside Westfield Newmarket will have takeaway available for pick up and home delivery. Call them to order (09) 213 4463 for delivery to your car at 309 Broadway, or to your home. 
• Follow @inca_nz for updates. Level 4M/309 Broadway, Newmarket
Kiss Kiss
Thai Restaurant Kiss Kiss has introduced a takeaway window to pick up the full menu to go. Call them on (09) 600 3076 before driving through to collect your order. Pleasingly, all takeaways are 10 per cent off. 
• Follow @kisskisseatery for updates. 1 Rocklands Avenue, Mount Eden
La Fuente
The Wine and Mezcal bar is offering private bookings for small groups to book out the entire space. Their off licence means you can pop in to buy a bottle, or order online and have it delivered within central Auckland. 
• Follow @lafuentenz for updates. Snickel Lane 23 Commerce Street, CBD 
Lillius 
Pick up a loaf of house-made bread and butter from Lillius restaurant for $12. Call the restaurant on (09) 217 4069 to order before pickup. 
• Follow @lillius_nz for updates. 19 Khyber Pass Road, Grafton
Odettes Eatery
Odettes takeaway offering includes a $30 goodie box with a daily changing three-course meal (e.g. flatbread and hummus, roast lamb leg with salad, chips, and dessert). Call them on (09) 309 0304 to order, with phone payments accepted, with pick up and car delivery at the restaurant. 
• Follow @odettes_eatery for updates. 90 Wellesley Street West,CBD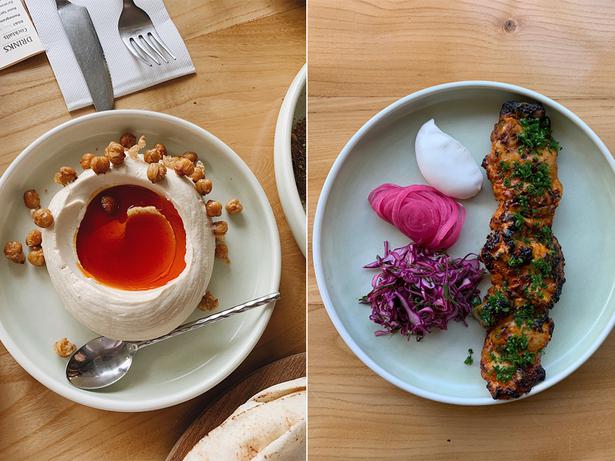 Orphans Kitchen
The popular Ponsonby Rd eatery has launched all-day takeaway options. The brunch menu, 8am-2.30pm, includes signature crumpets with roof honey, and fried egg kumara tortilla. Or there's lamb shanks, fried chicken, and kumara chips with mayo for dinner, 5pm-9pm. Orphans' is also is recommending it's airy outdoor courtyard if you're wanting a little more space when dining in.
• Follow @orphanskitchen for updates. 118 Ponsonby Road, Grey Lynn
Ozone Coffee Roasters
Ozone has all-day takeout sorted with their full menu available for contactless pickup at the eatery. Call them to order on (09) 360 8133. They are also offering free delivery for coffee purchases online over the next three months. 
• Follow @ozonecoffeenz for updates. 1/18 Westmoreland Street West, Grey Lynn
Janken
Herne Bay Japanese Janken has and will continue to have its full menu for takeaway. Call to order from (090 360 0555 before 6pm to get a $3 discount voucher. 
• Follow @jankenjapanese. 158 Jervois Rd, Herne Bay
Little Bird Eatery 
A health-focused option for those in self-isolation, Little Bird's range of cold-pressed juices, nut milks, and meals, continue to be available for online order and home delivery. The Ponsonby eatery's all-day menu is available for contactless delivery on Uber Eats. 
• Follow @littlebirdkitchennz. Summer St &, Ponsonby Rd, Ponsonby 
Mad Samurai
Order and pick up from the Mad Samurai-To-Go menu Monday-Sunday. To order call them on (09) 379 9846) or email orders to info@madsamurai.co.nz. Choose from a range of tapas, sushi, sashimi, and mains. Find the full menu here.  
•  Shop 8, Snickel Lane, 23 Custom Street East, CBD
Mexico, Ebisu and Fukuko
Britomart trio Mexico, Ebisu and Fukuko (also on Uber Eats) are taking phone orders for anything from their menu, and available for takeaway and pick up from the restaurant. 
•  23 Britomart Place;116-118 Quay St, 43 Tyler St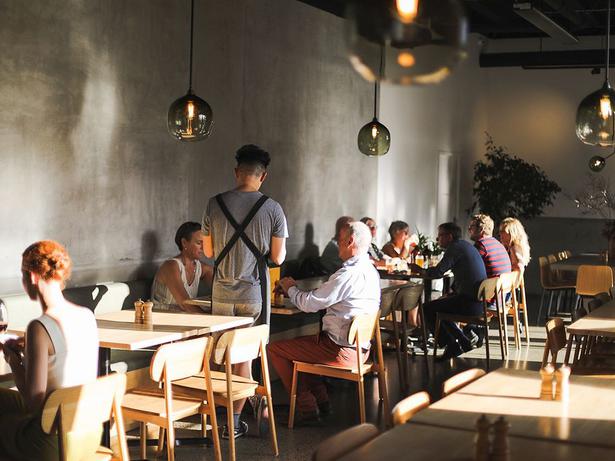 Williams Eatery launches a new takeaway menu and delivery service for burgers and pasta at home. Photo / Supplied

Paris Butter
Reviewed with a 20/20 score by Viva dining out editor Jesse Mulligan, the Herne Bay bistro has created a weekly changing menu of French classics for takeaway. $30 will get you three courses including a starter of bread and truffle butter, main, and dessert. The menu for the week will be announced on the restaurant's Instagram with instructions and times for ordering. 
• Follow @Parisbutter for updates. 166 Jervois Road, Herne Bay 


Peach's Hot Chicken
Update: Peach's is now pick-up only. Panmure fried chicken joint Peach's (the best in town) is now available for takeaway. Order online. 
• Follow @peachs_hot_chicken for updates. 100 Queens Rd, Panmure

Seabreeze
Order anything off their menu using the Regulr app (download it on your phone) for contactless pickup at the Westmere cafe. 
•  184 Garnet Road, Westmere

Sid at The French Café
Enjoy the staff meals of renowned fine-dining restaurant Sid at The French Cafe at home with takeaways cooked by a different chef each day. Meals are $40 each (serving two people) and could include Sam's chicken katsu burger with chips and Japanese slaw or JK's black pepper beef with rice (DF). One option from the menu will also be available daily. Available from March 24. 

Email orders to info@sidatthefrenchcafe.co.nz before 5pm on the day. Pick up between 4pm-8pm, with car delivery service if you call ahead. 
• Follow @sidatthefrenchcafe for updates. 210 Symonds Street, Eden Terrace

Soul Bar
Soul-to-go launches March 23, with a takeaway menu available every day 11am-9pm. Call the restaurant on (09) 356 7249 to order before pick up. The full menu is coming soon. 
• Follow @Soulbarandbistro for updates. Lower Hobson Street, Customs Street West. central city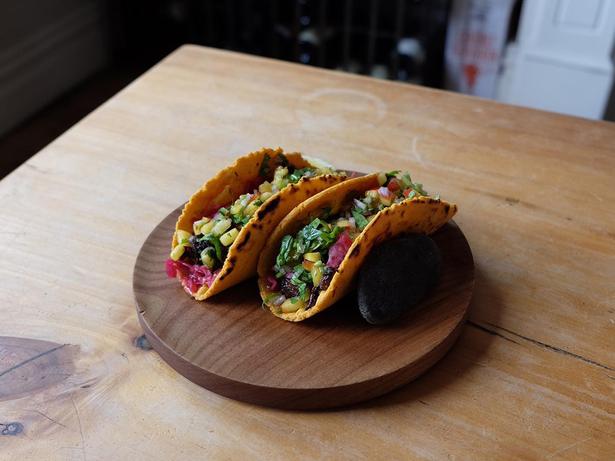 Tuck into Orphans Kitchen's kumara tortillas and more at home. Photo / Supplied

The Grove
'The Grove At Home' will soon provide at-home catering with The Grove's kitchen and front of house staff coming to yours to cook and serve. The team can do whatever you want - from pre-ordered a la carte meal, five course degustation with wine, or something custom made.
•  Contact the restaurant at Thegroverestaurant.co.nz/contact. Saint Patricks Square, Wyndham St

Tiger Burger
Order any of their burgers, plus salads, snack, and sweet things, from their full menu online. Or call them on (09) 2165585. 
 • 549 Great North Rd, Grey Lynn

Umu Pizza
Update: Umu Pizza is now pick-up/delivery only. Order any of Umu's pizzas for pick or delivery from their website. 
•  469 New North Road, Kingsland


Williams Eatery
The Wynyard Quarter eatery has takeaways sorted with a new menu available for home delivery or pickup from a designated zone in the restaurant (to minimise human contact). The menu includes breakfast burritos, burgers, pasta, and more. Williams is also now on Uber Eats.
• Follow @williamseatery for updates. 85 Daldy Street, CBD


Woodpecker Hill
Update: Woodpecker Hill is now pick-up/delivery only. Parnell's Asian Barbeque-style restaurant Woodpecker Hill now has takeaway available throughout the week. Order on Sundays for a roast lamb special with all the works. Call them on (09) 309 5055. 
• 196 Parnell Road 

Share this: