10 dining ideas for those young in spirit
Ten fun, affordable dining ideas for those young in spirit.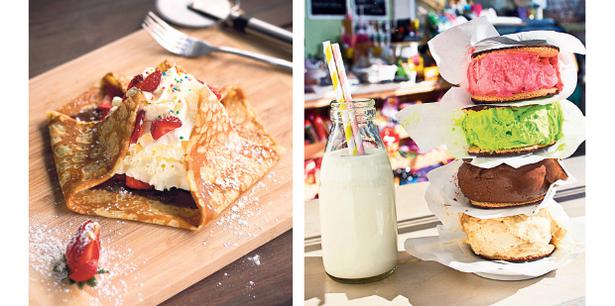 Wednesday Oct. 29, 2014
ALL-DAY OPTION
Ponsonby Central is a social media dream. You've got The Dairy for icecream sandwiches, smoothies from Ceres Fresh Market, and Burger Burger for you-know-what. Topping the list though, is Crepes A Go-Go (top right), for sweet or savoury snacks, lunches and dessert. Opt for the caramellow if you've got an unapologetic sweet tooth.
• Ponsonby Central, 136-138 Ponsonby Rd.
LATE-NIGHT BITE
Head to one of Mexico's four Auckland locations (bottom right) for well-priced food made for sharing, and a rowdy atmosphere which (almost) conjures up a Mexican cantina. Tuck into barbecue pork or fish tacos, Mexican sodas, and, of course, the amazing fried chicken.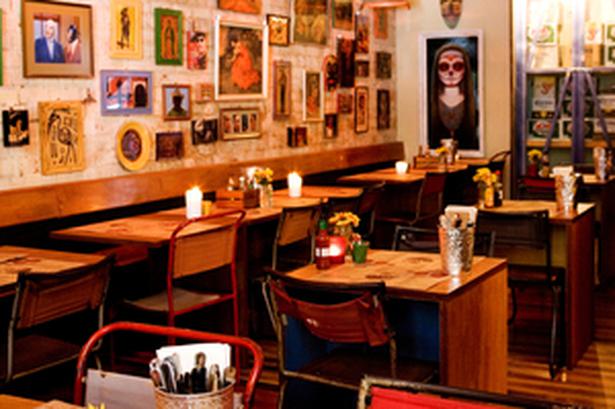 MOVIE MUNCH 
Food courts are an easy bet when you're out with a group. You'll find cheap, authentic international fare and with the number of options there's usually something to suit everyone.
We love Food Alley on Albert St, and good old Ponsonby Food Court (not to be mistaken with Ponsonby Central) for Malaysian, Vietnamese and Indonesian excellence.
• Food Alley, 9 Albert St, City. Ponsonby Village International Food Court, 106 Ponsonby Rd.

BRUNCH STOP
It's not your traditional sit-down brunch, but Cheltenham Dairy is the spot for a takeaway milkshake and muffin, or a fresh juice and sausage roll. Or, an after-school icecream sandwich (bottom left). Eat while wandering Cheltenham beach.
• 64 Vauxhall Rd, Devonport.

WEEK NIGHT MOVES
Cheap, delicious and culturally rich are the Auckland Night Markets. Wander the stalls with your friends, sampling dumplings, doughnuts, curry and pizza for a fraction of the restaurant price. There's one nearly every night, too - Tuesdays in Mt Wellington, Thursdays in Onehunga, Fridays in Papatoetoe and Henderson, Saturdays in Pakuranga and Sundays in Glenfield.
LUNCH DATE
The City Works Depot is still a weekend lunch favourite, with lots of choice and plenty of space to enjoy it. Think Food Truck Garage for cheap, healthier burgers, Best Ugly Bagels for the salmon staple and Scratch Bakers for pies and sweet treats. Odettes Eatery is also set to open next week with all-day eats and a Storm and India tea bar for a spot of relaxation.
• City Works Depot, 90 Wellesley St West.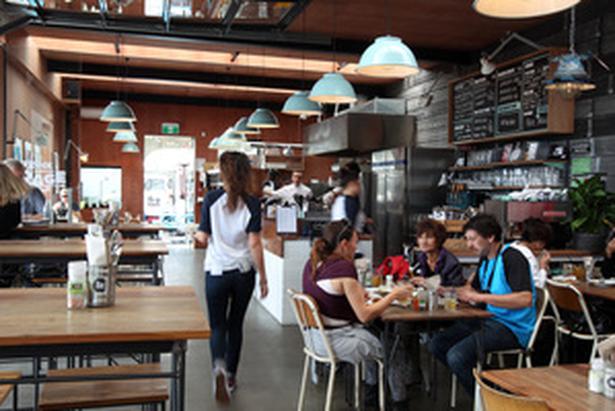 JUICE FIX
A newish addition to Elliott Stables, Wedge is one of the more authentic juice bars around town, Unlike some chains, its juices have no added sugar; $7 will get you a glass of fruit and vege (and ice if you want it slushy). For a fast, fresh fix try the Piccolo - kale, cucumber, mint and apple.
• Elliott Stables, 39 Elliott St, City.

EVENING EXPERIENCE
Head to Faro for a fun take on the traditional dinner date. The Korean barbecue establishment puts the diner in charge, meaning you cook your own meats, vegetables and sides on a grill in the middle of the table. It's delicious, but that's only half the fun.
• 5 Lorne St, City or 49 Nuffield St, Newmarket.

SWEET SNACK
For a gourmet take on the after-school classic, try milk and cookies from Moustache. The cookies are to die for, and from the number of teenagers who cram into the small space, it's also a great place to gram and gossip. Or, stay home and order from the new online store - you'll even find a well-priced cookie cake for that special celebration.
• 12 Wellesley St West, City.

STUDY BREAK
An odd mishmash of milkshakes, grilled meat, flatbreads, charcoal chicken and fountain sodas, Kingsland newcomer Grill and Shakes is growing a fast fan base for its 69 flavours of milkshake, which blend up chocolate bars, lollies, fruit, biscuits, nuts and even cakes with organic milk (yes that's organic milk with your lollies). Dine-in, or grab and go.
• 473 New North Rd, Kingsland.

* Let us know your favourite restaurants and cafes to hang out with friends, in the comments below!
Share this: