10 Must-Visit Queenstown Restaurants
Fresh food with locally sourced ingredients makes dining in Queenstown an unforgettable experience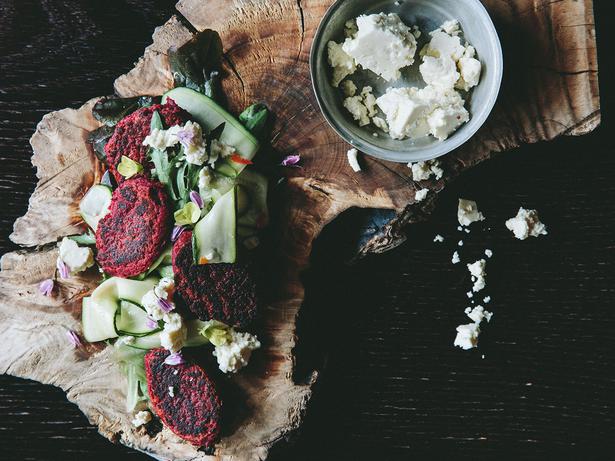 Wednesday April 6, 2016
1. No5 Church Lane 
Perfect for groups, the mezze offering is a great way to get a taste of everything; the roast beetroot falafel and venison and pinot noir pate are particular highlights. Its cocktail bar serves some of the best drinks in town and is great spot to start the night off – its perfectly formed space is both fun and ambient. No5 Church Lane, 3-5 Church Lane. (03) 450 2166.
2. Taco Medic
If you've worked up an appetite from all that activity, this is the perfect spot to grab some of the best tacos you'll ever have. With locally sourced ingredients and friendly service, the Taco Medic has two handy locations in Searle Lane and in a taco truck on Brecon St, perfect for an outdoor lunch. Try its beautifully arranged Fisherman taco or the Stockman: tender slow-cooked beef marinated in citrus and spices and topped off with chipotle crème fraiche. Taco Medic, 1 Searle Lane and 23 Brecon St. @TacoMedic
WATCH: Behind-the-Scenes of Our Queenstown Issue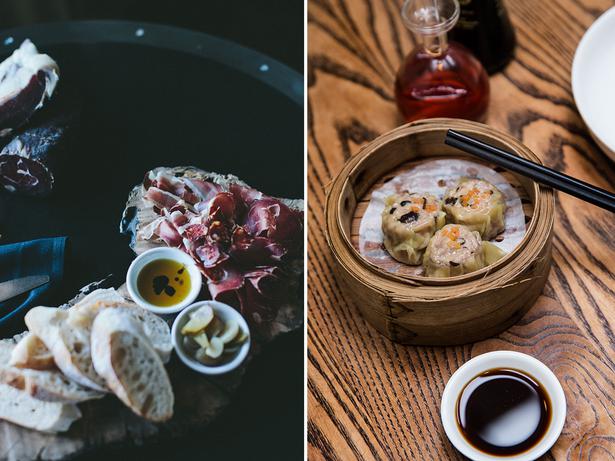 3. Rata 
They say you eat with your eyes and star chef Josh Emmett and restaurateur Fleur Caulton know how to create just the right amount of ambience. A large backlit feature wall of a lush green forest creates a soothing dining environment. Tucked away in a little pocket of the main town centre on Ballarat St, you're spoilt for choice. Try the Rata Fizz cocktail for a refreshing pre-drink followed by the goat's cheese profiteroles with Rata's own blossom honey. The crispy pork belly is another highlight on the menu, striking the right balance of good food in a beautiful setting. Rata, 43 Ballarat St. (03) 442 9393.
4. Toro
A recent addition to Queenstown, focusing on fresh Mediterranean-inspired dishes. This cafe-cum-restaurant is the perfect pit stop for breakfast, lunch, dinner or drinks. Try the house-baked breads, or for those with a sweet tooth, don't go past the delicious churros and chocolate torte. For the morning crowd, it's a good spot to grab one of the best coffees in town. Toro 20 The Mall. (03) 442 8503
5. The Sherwood
This hip makeover of one of Queenstown's much-loved hotels is a must-visit for a considered menu option. Foraged vegetables and fruits from its on-site vegetable garden is a highlight. Take in the sprawling garden overlooking The Remarkables post brunch, or book in a cosy dinner with friends and feast on pan-fried salmon steak, marinated courgette, steamed mussels swimming in prawn butter and ginger, and of course, the twice-baked potatoes. 554/558 Frankton Rd (03) 450 1090.
READ: How to Live Like a Queenstown Local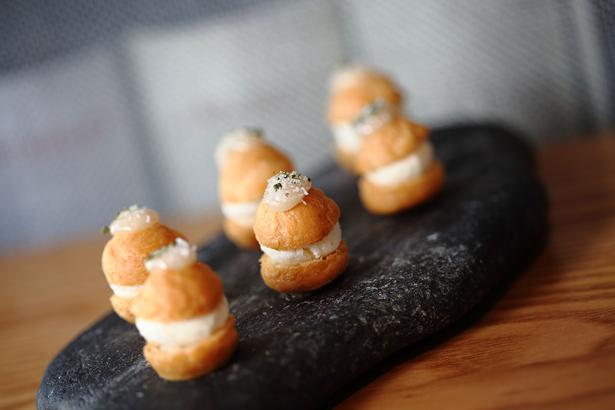 6. Eichardt's Bar 
With a reputation for being the most-awarded private hotel in the country, the accompanying Eichardt's Bar reinforces a high standard of service and options for a relaxing drink. Or choose from the selection of delectable tapas on offer (the famous seafood chowder or the Seared Otago nectarine & goat's cheese are highlights) as you overlook Lake Wakatipu (a pre-dinner drink watching the sunset is special). Open since 1867, its premises are not to be missed, and is the perfect spot to enjoy a glass of Mt. Edwards pinot noir and watch the world go by. Eichardt's Bar, 2 Marine Parade. (03) 441 0450.
7. Madam Woo
Open from noon until late, this popular spot is inspired by Malaysian cuisine. The famous Hawker rolls are a must, especially after spending time in the snow, and for a large group or a quiet glass of wine, pop upstairs to the cocktail bar and take a seat on the veranda overlooking the hustle and bustle below. Madam Woo, 
5 The Mall, Lower Ballarat St. (03) 442 9200.
8. La Rumbla
Based in Arrowtown, this popular Spanish-inspired venue pulls in an energetic crowd. The lamb meatballs, coconut fried chicken and Southland suede croquettes are delicious followed by one of its popular cocktails.
54 Buckingham St, Arrowtown (03) 442 0509.
READ: 11 Times Queenstown Proved It's the Most Instagrammable Spot in NZ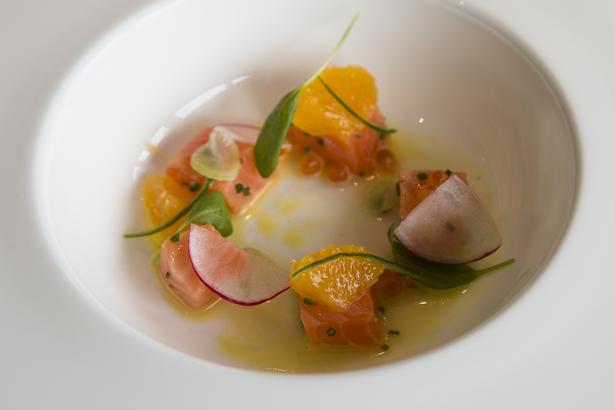 9. Matakauri Lodge
As head chef at one of the world's most luxurious lodges, Jonathan Rogers knows how to present an elegant meal. The fine-dining experience at Matakauri lodge is a special one, with spectacular views overlooking Cecil Peak. Excellent service – you can see why it's a must for luxury travellers from around the world. Smoked Fiordland venison is delicious and the Canter Valley Farms quail is delicately cooked and served with delicious black boy peach, picked walnuts and wild thyme jus. Matakauri Lodge, 569 Glenorchy-Queenstown Rd. (03) 441-1008.
10. Amisfield
You can't come to Queenstown and not experience the wonderful wine tasting at Amisfeld with its choice of an a la carte menu or the 'trust the chef' option in an idyllic setting overlooking Lake Hayes. Book a private wine tasting for a memorable experience. Amisfield, 10 Lake Hayes Rd, Queenstown 9371. (03) 442 0556.
Visit www.queenstownNZ.nz/escape for more
Share this:
More Food & Drink / Dining Out