5 Great Lunch Spots in Wellington
These Wellington lunch spots won't disappoint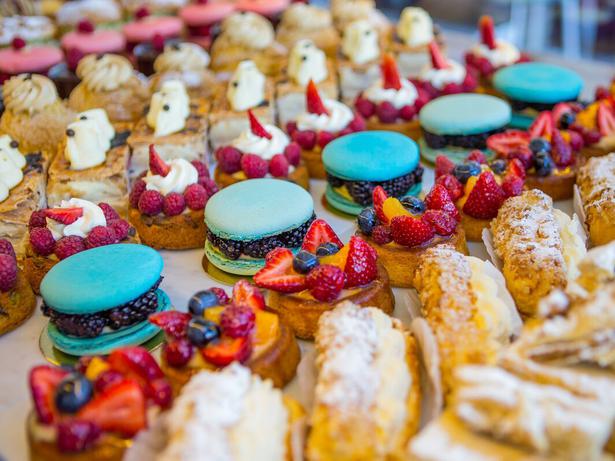 Saturday Oct. 17, 2015
Poneke, Clyde Quay Wharf
If it's a fine day, head to the reburbished Clyde Quay Wharf, once home to Wellington's ferry terminal, now the modern home to one of the capital's hottest new eateries. Renowned chef Martin Bosley has designed the menu, and Wellington institution Mojo supplies the coffee. The food focuses on Pacific and Mediterranean influences, so plenty of kaimoana. Order small plates to share, classic dishes with a Bosley twist — "ridiculously sticky" pork ribs, for instance — or a generous seafood platter.
Egmont St Eatery, 15-21 Dixon Street
Looking to impress a date by venturing somewere cool, calm and collected? Down an unassuming alleyway in a former industrial carpark, you'll find an elegant new space, with black feature walls, attractive light shades and a diner's eye-view to the kitchen. Dishes are modern and reasonably priced; try the $10 bruschetta, with chickpea, lemon, chard, pickled shard and prosciutto, or a $12 sandwich with mushroom, goat's cheese, sunflower pesto and rocket.
READ: 10 Great Places to Go In Sydney
Seize, 117 Lambton Quay
Feeling virtuous? This popular cafe has a wide selection of smoothies and salads, which you can mix and match, or make up your own. The communal tables are usually bustling but most patrons are happy to shift over and share — just don't make the rookie mistake of pulling up a tall stool (it won't fit under the table). For a guilt-free lunch, try the gluten-free bowl with whitlof, baby spinach, Zany Zeus feta, celery, apple, beets, and sprouted quinoa with a walnut chervil dressing, and finish it off with a slice of the vegan raw black forest cheesecake.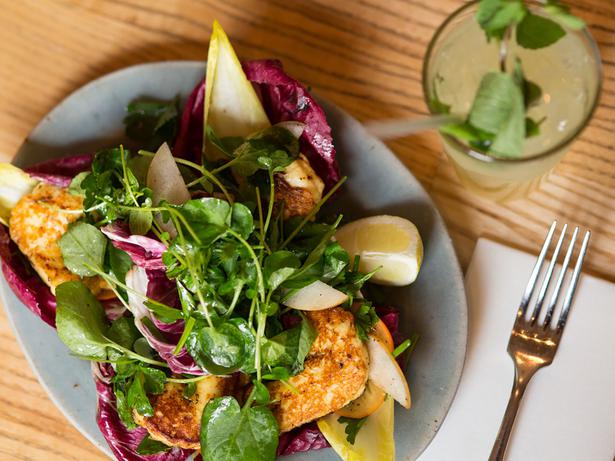 Salad on the menu at Loretta. Picture / Supplied.

Loretta, 181 Cuba Street
The sister restaurant and cafe to the famous Floriditas is making its own name, not only for its cool Scandinavian style but its healthy, innovative lunch options full of vegetables and grains. The Cuba Street space, recently shortlisted for Australia's Eat Drink Design Awards, is earthy and airy, with pale timbers, Thonet furniture and pottery and tableware by Wellingtonian Paul Melser. It's also huge, so a great spot to entertain a group; those hoping for a quiet spot should venture out the back and nab the spot of sun that streams through the coloured glass. Enjoy everything from woodfired sandwiches and pizzas, risotto, salads and pies.

Osterio del Toro, 60 Tory Street
This Mediterranean haunt sure knows how to spice up the week. There's "Paella Monday", where guests join the chef as he demonstrates the art behind this classic Spanish dish; "Pig and Mojito Wednesday" and the biggest moment of the week, "La Famiglia", a banquet-style Sunday lunch. Guests start with a spread of antipasto, salads, breads and cheeses, and follow it up with pizza, paella, pasta and home-style meat dishes, and kids under 5 eat for free. But wait, there's more — you can mix your own cocktail at the Bloody Mary bar. From 11.30am, every Sunday.
Share this:
More Food & Drink / Dining Out