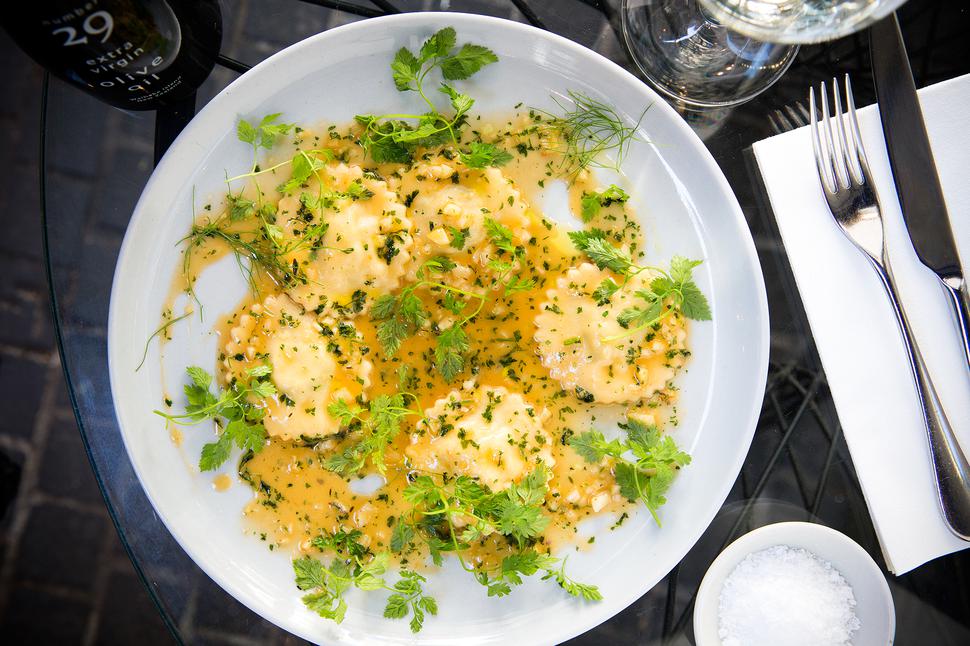 Restaurant Review: Ortolana
Ortolana's dedication to fresh ingredients and its talented chef make it worth a visit
Wednesday May 20, 2015
Address: 31-33 Tyler St, Britomart
Phone: (09) 368 9487
Cuisine: Fresh European
From the menu: Mozzarella salad $19, fish crudo $18, crayfish ravioli $20, lamb shank pappardelle $27, beef with green tomato $28, lamb and labneh $27, gypsy salad $8, lardo potatoes $8, bombe Alaska $8, salted caramel $8
Drinks: Fully licensed.
Rating: 8/10

This is for Viva's winter fashion issue and as such I'm obliged to share the contribution I made to our fashion industry some years ago in Wellington. I was in a bar and bought a drink for a young design student named Kathryn Wilson, who told me she dreamed of becoming a shoe designer.
"It's a nice dream," I told her. "But it'll never happen. A New Zealander could never design her own shoes — you're better off opening a footwear store and importing the good stuff from Europe like everybody else. Take it from me: you're being too ambitious."
Three flagship stores, 50 retail outlets and one busy online store later, BMW ambassador Kathryn seems determined to ignore my advice, so she has only herself to blame if her business doesn't take off.
Ortolana restaurant is right next to her Britomart store and it's such a pretty part of the city, what with the cobblestones and fairy lights and greenery. We ended up here on a Friday night for an early Mother's Day dinner, after reserving a table at White Rabbit round the corner and being scared off by the heavy bass and tipsy office workers. I hear their food's great and I was later told (though not by the staff) that it's quieter upstairs, but on a Friday night they should really call the place White Rabble.
Mum and I repaired to Ortolana expecting the usual perfection, but I was disappointed with some aspects of the food. Let's start with the service, though, for which owners the Hip Group are justifiably famous. Staff are extremely knowledgeable, very charming and, as we've learned in the news recently, not afraid to stick up for themselves when required. They'll answer any question you ask and plenty more that you don't. When they start explaining the menu, get comfortable.
Mind you, if I was serving up farm-sourced cow feta churned and brined by the cow itself before being driven into town by one of the sheep I guess I'd be talking about it, too. Maybe they could find a way to do what YouTube does and let you skip the ad if you're feeling impatient.
All of the food is fresh and interesting, and some of it is spectacular — crayfish ravioli is filled with firm white morsels of cray flesh, not the cheat's mix of fishy mince. It comes in a rich buttery sauce lifted and balanced by preserved lemon, and it's very hard not to order.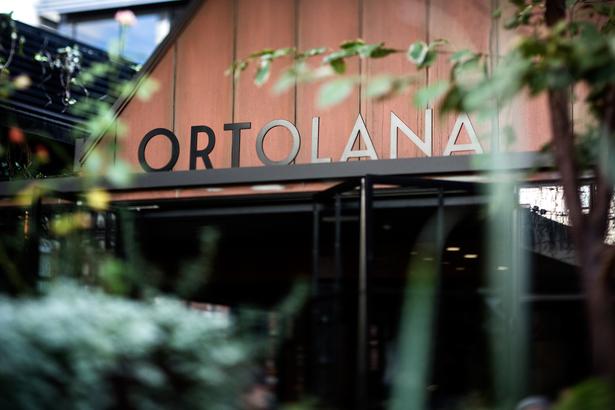 Lamb rump and beef scotch both come pre-carved and are cooked pinky perfect, though they lose a little of their juiciness to the knife. That sliced scotch is served up with green tomato chutney and I wanted a bit more charred surface area to help the meat really stand up to the full-on assault of tart/sweet.
Mozzarella fior di latte (from a cow, not a buffalo) is beautiful — served with tomato and basil it's everything a Caprese salad should be but generally isn't. Too often in restaurants I've had fridge-cold cheese and tomatoes neatly sliced and served without dressing, but this was an oily, garlicky mess and all the better for it.
Chef Gavin Doyle is doing some cool things in that kitchen, like making his own bottarga, a uniquely Italian cured fish roe which you used to have to fly to Sicily to find (I know because I've done it). It seems weird grating it over lamb as they do here, but you know that a chef putting this much effort into DIY delicacies has his heart and soul in the right place.
Which is why it hurts to tell you that Ortolana is home to one extremely disappointing dish: slivers of raw kingfish draped over chunks of quince fruit, sitting on lime curd. Fish is tricky with fruit, and with sweetness, too — this dish was set up to fail, and I couldn't finish it.
Sister dessert-restaurant Milse next door has some brilliantly sweet executions, and wandering over there is a fantastic way to finish a meal, if you have the time. It's good business, too — having a waiter escort you to a private dessert bar for Bombe Alaska on a stick must be the world's smoothest way of turning over a table.
Shoes, choux and city views. It's all great stuff, and the food isn't far behind. The chef has talent, passion and the best list of ingredients in town. If he wants my advice I'll tell him what I've learned: never give up on the dream.
Share this:
More Food & Drink / Dining Out