Restaurant Review: Adam Arnold, Ponsonby
The stage is set for Ponsonby's new restaurant Adam Arnold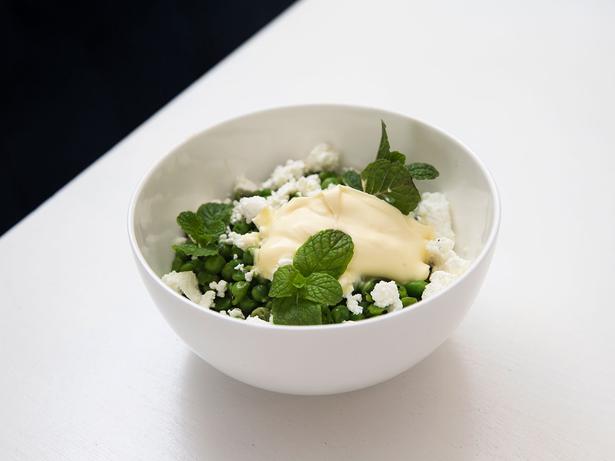 Wednesday July 13, 2016
Style: Modern tapas
Address: 171 Ponsonby Rd
Phone: 020 408 48725
Website: adamarnold.co.nz
Bookings accepted
Drinks: Fully licensed
From the menu: Pea and mint smash $8, sourdough sliders $13.50, beetroot and quinoa salad $14, chorizo-stuffed squid $19, jerk chicken $20, pork loin $24, sirloin steak $28, daily dessert platter $15
Rating:7.5/10
Adam Arnold is a Pinterest board come to life, the waking dream of two creative hospo types who decided to quit working for other people and open a restaurant. We talked a couple of weeks ago about the Tiger Burger model, where you start with one good burger and expand slowly from there. This place is the opposite — there's a good chance they began with the perfect light fittings and built a restaurant around them.
The decor looks expensive. You know that deep stress you get when you pay a big bill and you're not sure if you can afford it? I physically felt that on their behalf when I saw the pressed tin panelling. God, I hope it works out for them. I have this nightmarish future vision of Adam/Arnold logging into Facebook in five years time and getting a robot-edited music montage of all the interior restaurant purchases that eventually ruined them. "Share this with your friends!"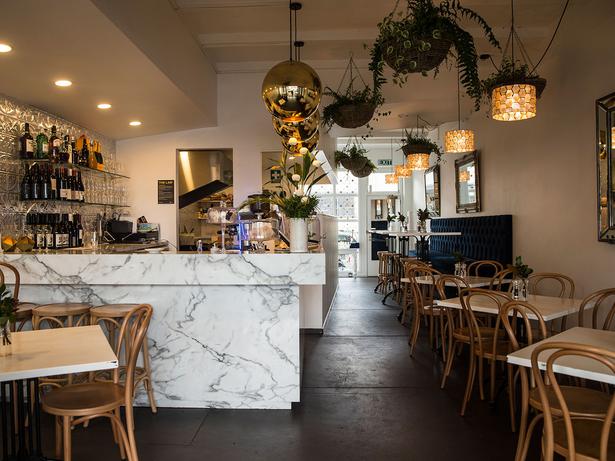 Nothing wrong with having a vision of course, so long as the food and drink form part of it. If neither of the business partners is working the kitchen you're left hoping the right person sees your ad on Trade Me. Having spent six years trying to sell one pair of pointy-toed leather brogues on that very site, I can confirm this doesn't always happen.
There's such a shortage of good chefs right now – I know of one cafe owner who came close to tearing up the menus and moving into toasted sandwiches. Adam Arnold have hit the jackpot, however, successfully hiring a chef with talent and real-world experience. He used to create desserts at the Shangri-La hotel group — more on these later — and he seems to be taking well to the twin challenges of creating his own menu while including specific owner requests like (literally) the awesome pea dish they once ate at a pub in the United Kingdom.
Well, I can scoff but that is a bloody awesome dish — a heap of green, sweet fresh peas topped with mint, a little salty feta and creme fraiche — the double dairy unexpectedly working as the cheese retains its shape and the creme melts over the peas like butter.
READ: Restaurant Reviews by Jesse Mulligan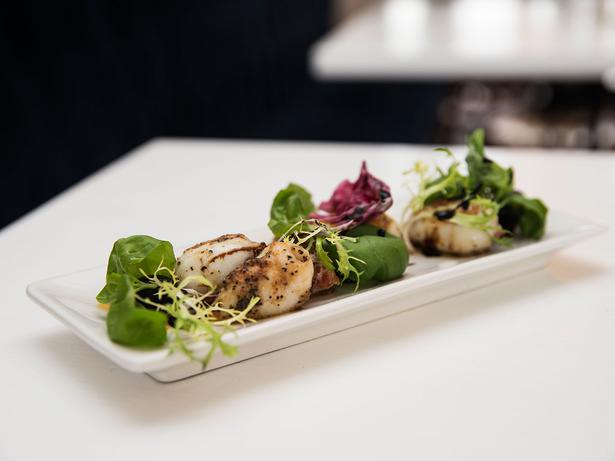 The chorizo stuffed squid on the menu at Adam Arnold. Picture / Guy Coombes.

It's designed for sharing, as are all of the dishes, and although we struggled with the maths and engineering required to divide two sliders among three of us, there were a happily divisible quantity of the beautifully cooked squid stuffed with chorizo, the calamari so hot and tender and a capsicum couli so bright and sweet we could have ordered two more plates of the stuff.

Service was strong — one of the owners was working the floor and giving it all the enthusiasm and commitment you'd expect from a man who'd just spent the median Whangarei house price on a marble bar top. He's compiled an excellent winelist from his own personal favourites, and he delivers the food with a flourish — "one more thing!" he said one time, with the surreal profundity of the dwarf from Twin Peaks, "the mint … is not a garnish".

The restaurant has a strong philosophy of fresh, seasonal produce — "we have no freezer!" they proudly say. But there was evidence this policy is still being worked through with the chef — his speciality is desserts and he knocked up a fantastic deconstructed banoffee pie, but it was full of raw strawberries. There are plenty of inventive ways to include berries in winter — freeze-dried or preserved, most obviously — and I feel as though a real commitment to seasonality would automatically preclude the use of summer fruit in late June.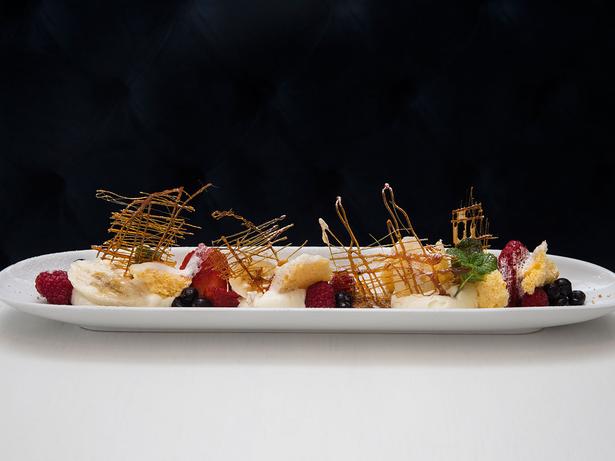 Mostly, though, the food is beautifully done and feels "of the day". It's also fairly light ("we have no deep fryer either!") so you can try a few different things and not go to sleep that night sweating out oil and gravy.
The pork loin is cooked medium-rare, which will give some people a fright but I've read around and apparently it's fairly safe — as safe as raw beef and egg, anyway. Plus I think (like the sirloin, unfortunately) they overdid it slightly, so it was more like medium, some of the moisture retained by wrapping it in bacon. It came with a perfect partner in apple, prune and walnut salsa, though the walnuts looked out of a bag to me, which is a shame as they're falling from the tree in great numbers right now.
So, some room for improvement but plenty to love at this new Ponsonby eatery. It's been created carefully and with great pride, and I guess discovering unexpected issues is part of owning a restaurant. We had to move from a high table to a low one because the stools are only tall enough to get you chest high with your food. They'll have fun solving that one. I'm looking forward to returning in a few months time to see how things are progressing.
Share this: