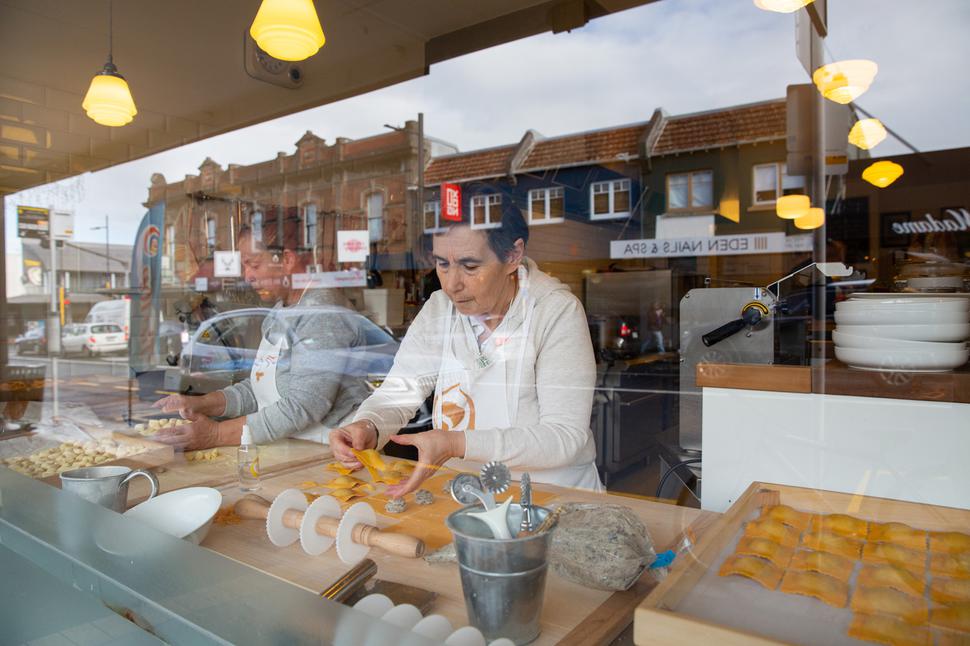 Restaurant Review: An Authentic Italian Experience At Pasta & Cuore
Jesse Mulligan makes the pilgrimage to the Mt. Eden favourite
Thursday July 16, 2020
Pasta & Cuore
Cuisine: Italian
Address: 409 Mt Eden Rd, Mt Eden
Phone: (09) 630 9130
Drinks: Fully licensed
From the menu: Charcuterie platter $29.50; zucchini carpaccio $20; duck ravioli $32; spaghetti amatriciana $28; lamb pappardelle $29; Brussels sprouts $18; tiramisu $12.50; panna cotta $12.50
The one thing I thought I knew about Pasta & Cuore is that it closed early - a concession it had been forced to make to nervous locals when it opened in Mt Eden Village in 2015.
Man, those residents are an organised political force: no concerts at Eden Park, no pasta sittings after 7pm ... when they decide to take on climate change we are really going to get things done.
READ: New opening: Boxer Bar's Theatrical Cocktail Alchemy 
But someone must have relented on the opening hours because now you can book a table for 8pm and eat as slowly as you like and, another change since my visit in those unlicensed early days, you can order wine as well.
Yes, this restaurant is so good I gave it 9 out of 10 last time despite being sober (mind you, a good tiramisu offers its own sort of intoxication).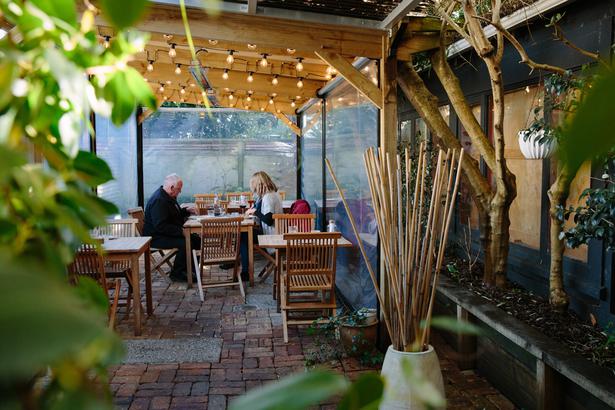 "Authenticity" is a tricky word to use in relation to restaurants serving food transplanted from another country and served in New Zealand, in 2020, divorced from its cultural context.
But surely we can use that word here, where the chef and some of the floor staff are from the specific part of regional Italy being showcased on the menu.
When you walk through those doors you may as well be walking into a trattoria in Emilia-Romagna, the home of parma ham, balsamic vinegar and parmigiano-reggiano. (A few years ago the Italian Government offered its own version of a wage subsidy by buying 100,000 35kg blocks of this "king of cheeses" from poor local producers.)
They poured me a glass of wine and it tasted like I was at an outdoor table in a village square watching local bambini play in the fountain.
I checked the back label for more information and it contained a personal recommendation from John Kirwan.
Like the pasta the menus are lovingly handmade, but you should probably grab the single page of daily specials as soon as you sit down. "There are only two servings of the duck ravioli left," said our waitress.
READ: Restaurant Review: Jesse Mulligan Visits The Reliable Ponsonby Bistro
I immediately reserved one, and made my poor dad order something else so we could get a broad experience of the menu.
I didn't tell him at the time but I think the ravioli was my Auckland pasta dish of 2020 - a pureed duck meat and liver filling inside perfect pillows of pasta, served not in a tomato or cheese-based sauce but in a bone broth reduction, then drizzled with a silky cheese cream and scattered with tiny pieces of duck skin fried in oil until crispy.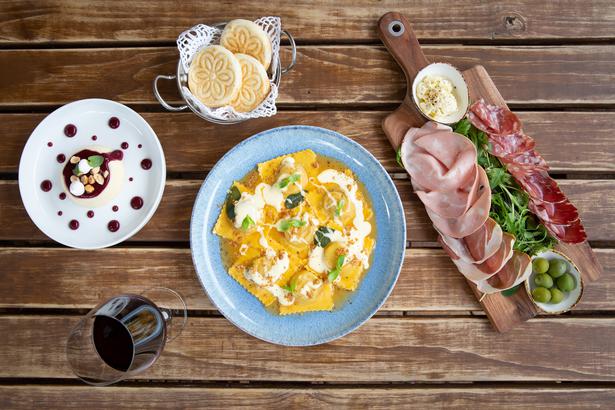 Dad ate amatriciana, which isn't a glamour dish but, I told him, a good one to eat when made by an Italian chef because of its ingredient-led, simple deliciousness.
You don't ever see it in New Zealand and that's probably because, as well as good tomatoes, you need proper guanciale, an unsubstitutable piece of cured pork jowl that is rendered in a pan before anything else important happens (if you want to try guanciale at home, they make it from scratch at Grey Lynn Butchers).
Pasta & Cuore is a great place for Brussels sprouts (charred in the pan but tasting so indulgent you suspect some deep-frying too) though, strangely, the zucchini dish wasn't for me - wide, thin ribbons served raw with aged parmesan; there just wasn't enough going on to disguise the taste of a pretty bland (and technically out-of-season) vegetable.
But there is that compulsory tiramisu and a menu of panna cottas that should make this restaurant a pilgrimage for devotees of that delicately rewarding dessert.
You will leave Pasta & Cuore extremely happy - take your best foodie friend and plan to eat slowly.
Share this:
More Food & Drink / Dining Out