Hip LA Duo Bringing the Cool to Auckland Restaurant Month
Vinny Dotolo and Jon Shook, of cool Los Angeles eatery Animal, are coming to Soul for Auckland Restaurant Month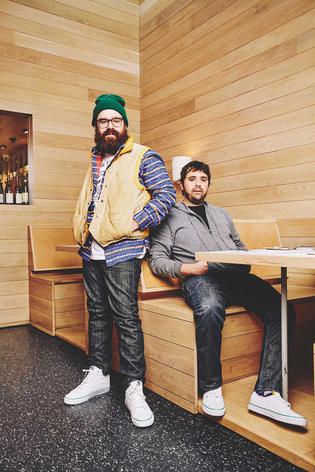 If you're dining at hip Los Angeles spot Animal, don't even think about requesting a menu tweak. You'll be politely told to forget it.
What you see is what you get, say owners Vinny Dotolo and Jon Shook.
"If you see a dish of ours and you ask for change, you'll never understand what the vision was and how it comes together. It just doesn't feel like a real expression of who we are and what we set forth to do," explains Jon. Diner-driven menu modification, he adds, presents a poser: "Whose food are you actually eating? Are you eating your food, or are you eating the chef's?"
Such is the law according to Jon, 36, and Vinny, 37 — otherwise known as the Food Dudes. Maybe they should instead be named the food disrupters — because that's what they've done since they first burst on the LA dining scene.
READ Stylish Traveller: Juliette Hogan in Los Angeles
The duo's meat-eccentric take on dining out has seen them dispense with almost every bit of convention. There are no table cloths. The chefs don't wear chef's kits. Everything is stripped right back.
It may be to do with allowing an absolute focus on what's on the plate. Veal? They do brains and tongue. There's pig ear, sweetbreads, rabbit larb. Don't be scared: there's barbecued pork belly sandwiches too.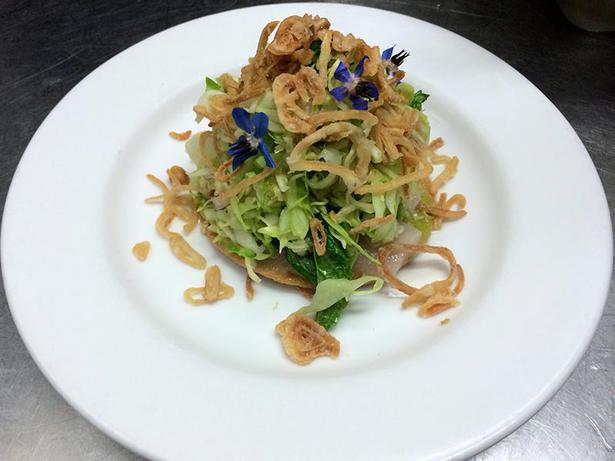 It doesn't stop at the mains: there's a bacon chocolate crunch bar for dessert — inspired, says Vinny, by a dessert they used to do at another restaurant. A New Yorker review says this of their offerings: "Animal's staples are outrageous concoctions that might be called whimsical if they weren't so rich: expertly prepared junk food made from exquisite ingredients".
"Animal was our first album," says Jon of the restaurant they opened nine years ago. "It's [about] food we wanted to cook — stuff we wanted to eat and showcase in one menu that spoke to a chef's heart."
The pair are on the phone from LA, a few weeks before they make their inaugural way to New Zealand for Auckland Restaurant Month. Here, they'll be presenting 'A Taste of Animal' at Soul Bar & Bistro, and they promise it will be something very special.
"You're going to get a little bit of all of our restaurants," says Vinny. (The pair have four additional California venues: Son of a Gun, Jon & Vinny's, Petit Trois and Trois Mec.) However, he adds, it will be a pretty good divide between Animal and Son of a Gun.
The appearance is something of a coup for Soul owner Judith Tabron. "I feel like I've been stalking them for a few years, because I go to LA a lot and I always eat in their restaurants." It's the "punchiness" of their food that she rates so highly, she says. Her repeated requests for them to head south have finally paid off. "It's great that they can make it."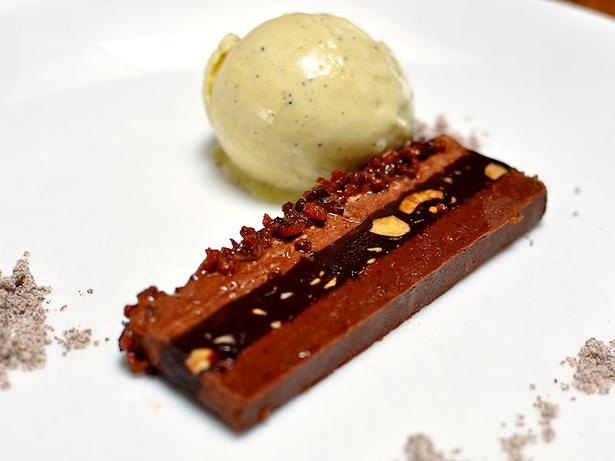 The stars come out at Jon and Vinny venues. It is, after all, Hollywood. They've catered for Madonna, Dustin Hoffman, Justin Timberlake. Jimmy Kimmel has paid a visit, Kanye West too. Still, they're used to it. (Jon's partner is TV actress and Roswell star Shiri Appleby.)
READ: Singapore Flavours for Auckland Restaurant Month
Do they roll out the red carpet? Hardly. Says Jon: "That's our industry. It's pretty amazing. But I treat them like I treat Vinny — like a brother."
About that business of not acquiescing to diners' demands. Sabato co-owners Phil and Jacqui Dixon can attest to the importance of reading the fine print. They recently dined at Animal but unfortunately for Jacqui she did not see the bit on the menu that read: "Changes and modifications politely declined".
Says Phil: "She asked for some changes to her dish and they understandably said no." Perhaps their Los Angelian host should have chosen more carefully. She was a vegan.
• A Taste of Animal, Wednesday August 9, $195pp. To book, visit Iticket.co.nz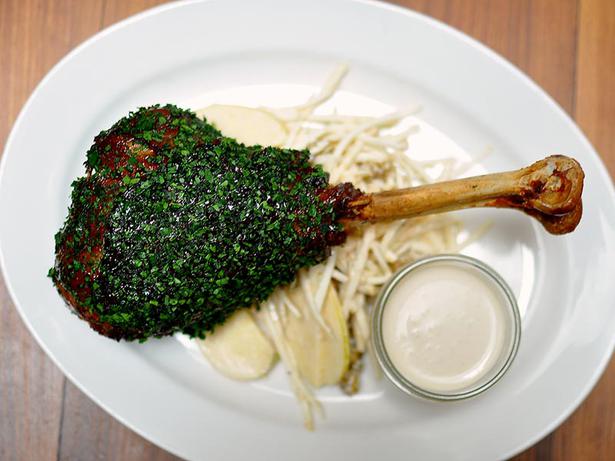 The turkey leg from Animal. Picture / Supplied
DON'T MISS:
The Shepherd Trolley Takeover. Tuesday, August 8. Here's a capital chance to see a Wellingtonian at work. For one night only, Shepherd Elliott, of Shepherd Restaurant in Wellington, takes over Culprit's trolley service. He's promising six seasonal bites and tastes. The Culprit crew will do the larger plates; desserts will feature the works of both restaurants. Tickets available at Culprit.
The Kumeu River Winemaker's Dinner. Tuesday, August 8. Michael Brajkovich MW showcases the best of his Kumeu River Wine alongside kitchen creations from The Lula Inn's head chef, Sam Clark. The inaugural event, at the South Pacific-inspired The Lula Inn on Princes Wharf, will feature everything we have to celebrate about our local food and wines. Tickets available at The Lula Inn.
The Italian Long Lunch. Saturday, August 12. High St's Vivace once more features its famed annual long lunch with Paolo Pancotti. The fire will be warm; the reception will be too. There's a divine wine to partner every dish. Tickets available at Vivace.
• For more events and how to book, visit Heartofthecity.co.nz
Share this: