What to Try Next on Your Auckland Restaurant Month Quest
Let Viva help you draw up your dining diary from the multitude of temptations that await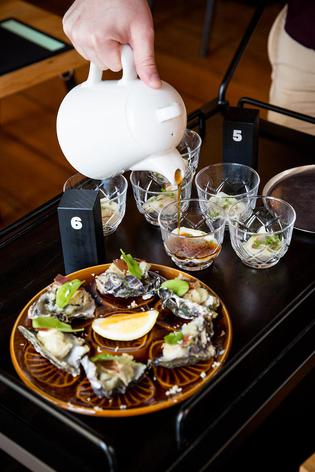 SHEPHERD TROLLEY TAKEOVER
Wellington takes on Auckland when Shepherd Elliott from his Christian namesake restaurant in the capital assumes control of the trolley at Culprit in Wyndham St. For one night only, Shepherd and his team will create six seasonal bites to be circulated throughout the restaurant on Culprit's trolleys and trays. Culprit presents the larger plates; the two teams then unite for a spectacular dessert finale.
• Tuesday, August 8, 6-7:45pm or 8pm-9:45pm. Culprit, 12 Wyndham St. Tickets $100, book at Culprit.co.nz
TRUFFLE SHUFFLE
If you've never tried a truffle, now is the time to do so. It's a bit like love: you'll never forget your first one. Who better to introduce you to the earthen explosion than Sean Connolly — a true tuber-phile? Sean and his team of experts has created a truffle-infused feast for you to feast upon.
• Saturday, August 5, 1pm. The Grill by Sean Connolly, 90 Federal St, SkyCity. Tickets $150 from iTicket.co.nz. Includes a drink on arrival with canapes and four courses. Matching wines (three) available for an extra $30 on the day.
SCREEN SHOTS
Scarecrow is hosting a famous movie foods night. Each dish from the special five-course themed dinner will be taken from a famous movie. (Yes, Ratatouille and The Godfather are included in the lineup; spaghetti and meatballs are on in the menu). You can, if you wish, dress up for the occasion.
• Saturday, August 5, 7-10pm. Scarecrow, 33 Victoria St East. Tickets $75, from iTicket.co.nz. Includes five courses with matching wines.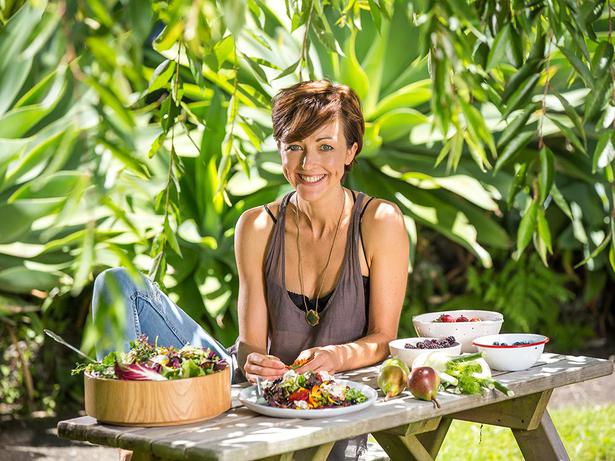 BREAKFAST OF CHAMPIONS
Megan May from Little Bird Organics teams up with Simon Gault at his new Giraffe restaurant to present Wholly Brekkie — a breakfast degustation that champions a wholefood approach to the start of the day. The plant-based menu is compatible with gluten-free, dairy-free, vegetarian and vegan diets. Numbers are limited: you'd be advised to book.
• Saturday, August 5 and Sunday, August 6. Giraffe: 85-87 Customs St West, Viaduct Basin. Tickets $65 from iTicket.co.nz. Includes a hot drink on arrival, nibbles, a small smoothie and three degustation dishes.
EAT ALBERT ST
There's got to be something for everyone, and it's all within walking distance here. From a free dinner (pumpkin soup, Maori fried bread and honey) and a blessing on the corner of Wellesley St and Albert St through to a taste of Thai at Mai Thai, it's there to be tried.
READ: Where to Find Auckland's Best Thai Food
Everyone is joining in. There are edible floral delights at Roma Blooms Florist, an Italian affair (with a soprano) at Da Vinci's Restaurant, a shimmy with a beer and burger — at the Shakespeare Hotel. What about Asian dances at Food Alley? Keep on walking; there's much more for your tastebuds to explore.
• Thursday, August 10, a range of times and venues, Albert St.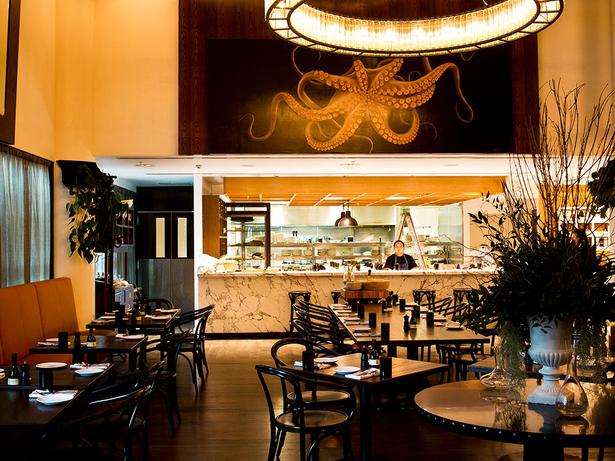 FROM DOUGH TO WOAH!
Let's start with the little ones first. You want to teach them good eating habits, and cooking skills too — so here's the ideal opportunity. Gusto is holding children's pizza-making classes. They'll custom-make their own creations from scratch.
You, the adult, can provide appropriate supervisory input while looking forward to a post-production glass of wine, beautifully matched with a plate of chef James' signature pappardelle bolognese. Classes are limited to 10 children; better book now.
• Saturday, August 5 and Saturday, August 12, noon to 1:30pm. Gusto at the Grand, 90 Federal St. Tickets available from Gusto: $65 for one child and one adult; $25 for each additional adult.
MEXICAN WAVE
If tequila is your thing, you won't want to be missing this. Besos Latinos in Elliott Stables is hosting The Fantastic Taste of Mexico.
The four-course tequila dinner features dishes by Mexican chef Alfredo Icedo, executive chef at SkyCity Hotel and Casino. The distinctive tastes he creates will be matched by top-shelf tequilas.
• Tuesday, August 8. 5.30-8.30pm. Besinos Latinos, Elliott Stables, 39 Elliott St. $85 from iTicket.co.nz includes four courses matched with tequilas.
Share this: