Restaurant Review: Azon, Parnell
Jesse Mulligan plays gooseberry at new Filipino restaurant Azon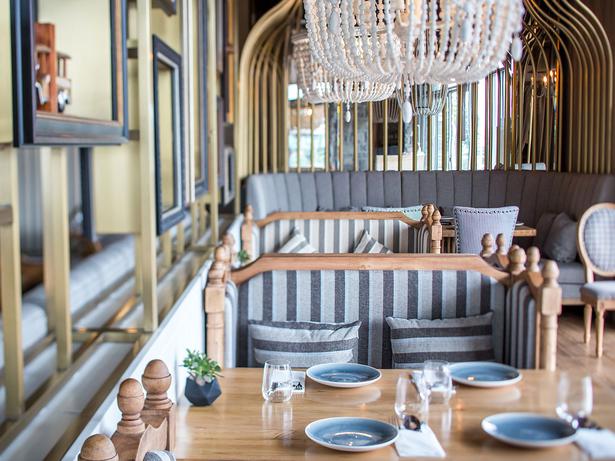 Wednesday Feb. 8, 2017
Cuisine: Filipino
Phone: (09) 283 0648
Address: 112 Parnell Rise, Auckland
Bookings accepted
Drinks: Fully licensed
From the menu: Flatbreads $12, lettuce spring roll $12, pork belly on betel leaf $15, market fish $35, steamed clams $25, beef brisket $25, churros $12, dessert spring roll $12
Rating: 6.5/10

This is Viva's Valentine's Day issue but due to a scheduling error I spent dinner in the least romantic configuration possible — a trio comprising myself and one other couple. We all had a good time, I'm just saying that for a young woman out with her boyfriend the chemistry doesn't exactly crackle when there's one extra man at the table picking things off her plate, holding them up to the light and saying, "is that cooked properly?" to nobody in particular.
This latest restaurant joins one of a fleet of new Auckland eateries with almost identical names. Amano, A'meza, Azabu and now Azon. "Perhaps," joked the young lady, "they're all trying to get to the front of the Yellow Pages like plumbers used to in the 80s."
Azon is in Parnell, a suburb easy to make fun of with its old money, suspended fashion sense and irony-free retailing, but there are good signs it's breaking into the 21st century, or at least the 20th. Metro magazine named it Auckland's best suburb a couple of years ago, it has a great swimming pool, beautiful gardens and even a sort of beach, and the restaurants are pretty superb.
The inevitably flawless Cibo, the heavenly smokehouse Woodpecker Hill and my 2016 restaurant of the year Pasture — with another three or four restaurants nearby that can be excellent on their day. You could live your whole life without ever leaving Parnell Rise, and I suspect plenty do.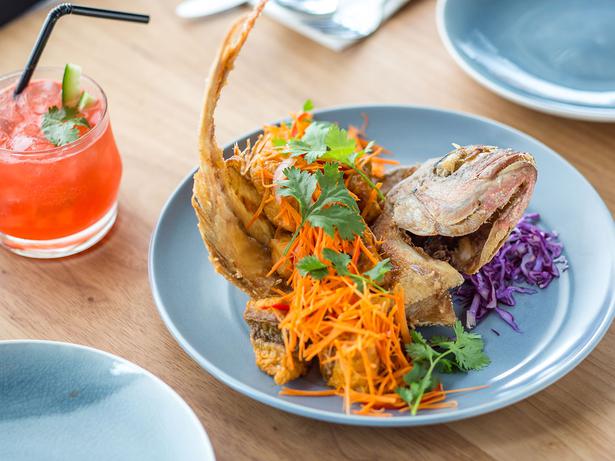 At this stage Azon would make it into the suburb's top 10, but it has plenty to improve on if it wants to drag customers away from those other mighty options. The service was a little shambolic — half a dozen nice and well-meaning people getting in each other's way and not doing anything very effectively. I ordered the same chardonnay maybe six times while the other gentleman at the table eventually convinced someone to take his drinks order too.
"One rosé please."
"You want cider?"
"No, a rosé."
[The waitress departs, consults for some time with her colleagues then returns with a final query.]
"So … two chardonnays?"
I may be giving you the impression they're grappling with a long and complex wine list but there's only one fairly pedestrian option in each varietal. The choices are listed on a piece of A4 copy paper with a few green-bottle beers offered too. "Steinlager" is spelt wrong.
The room is nicely decorated, with the potential for romance once the sun goes down — and if that bloody drink ever arrives. It's on a nice corner site and was well-patronised on the Tuesday night we visited. MasterChef runner up Leo Fernandez is the chef and he's open every night of the week.
This will be great news when they get their act together because right now if you want to go somewhere decent on a Sunday or Monday night in Auckland you're pretty much limited to SkyCity or the Viaduct.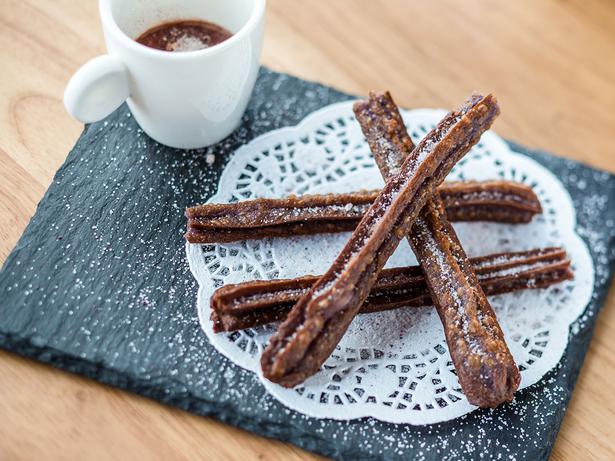 The food is generally good, with plenty of crunchy salad vegetables in the starters and some tasty meat in the mains. They do a spring roll formed from a curled-up lettuce leaf which has a nice freshness even if the peanut pork filling has to fight hard against the pervading taste of raw carrot and sprouts. Little pan breads are worth ordering for their intense spread of mushroom pate, and if you like pork belly you'll enjoy chewing your way through slices of it wrapped in betel leaf.
The mains have curried flavours but come in a fairly thin broth so although (I think, this was never explained to us) they're designed to share, you need a bit of rice to spread the flavour around. Unfortunately the rice portions are small — a tiny little pyramid of the stuff for $3 — which does, I'll admit, add a certain refined feel to the food, but can be frustrating when you only get a couple of mouthfuls each.
Beef brisket tastes great — slow-cooked tender with turmeric, lemongrass and coconut then garnished with fried curry leaves and wispy threads of chilli. A medley of clams was my favourite of the lot — beautiful to look at, steamed just open and heaped on gorgeous mushroom dumplings in a delicate ginger broth.
The fish tasted good too, though the technique was unusual — pieces of fried snapper fillet dressed in tamarind sauce, then presented on the deep-fried carcass of the original fish. It did look impressive, though there wasn't much to do with those fish remains but suck on the battered bones.
I'd happily eat at Azon again but I'll give it a few months. I can't promise it will ever be romantic, but "delicious with good service" isn't far from its grasp.
Share this:

More Food & Drink / Dining Out