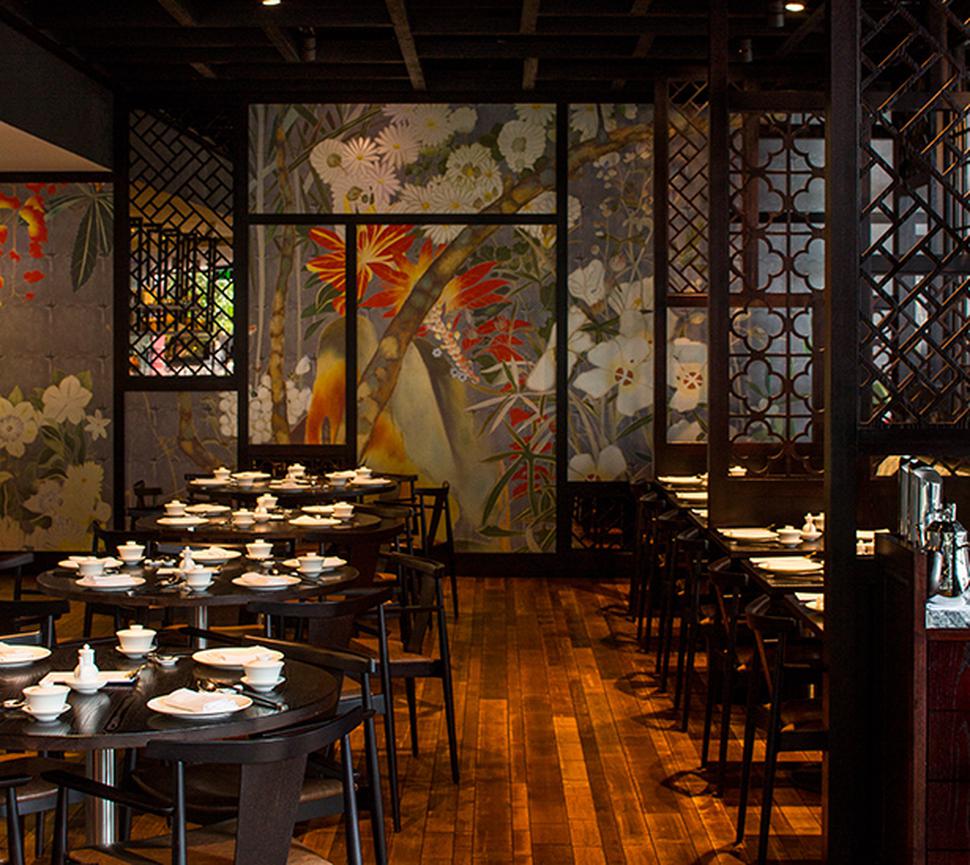 Viva's Best New Openings of 2017
Our top picks of new restaurants and eateries of the year, from Auckland and further afield
Tuesday Dec. 19, 2017
Huami
Auckland's prayer for a contemporary Chinese restaurant was answered this year with the arrival of Huami. Situated on Federal Street, and part of the impressive dining offering by Skycity, Huami offers a Chinese menu that showcases the traditional styles of Canton, Sichuan, Beijing and Huaiyang, while adding a modern twist to the mix. Nic Watt (of Japanese-favourite, Masu) and renowned Chinese chef Jeffrey Tan lead a talented team who are producing some of the best high-end Chinese food in the city.
Huami is known for an excellent Peking Duck — the ducks are cured for two days, then wood-fired to produce an exquisite result of crispy perfection. Diners can expect bold flavours in a variety of meat, chicken and vegetable dishes, delicate handmade dim sum (steamed dumplings) and fresh seafood skillfully prepared in authentically Chinese ways. The restaurant's dining room is also a thing of beauty with luxurious fittings and interesting artefacts sourced from China.
• 87 Federal St, Auckland Central. Visit Skycityauckland.co.nz
The Halcyon 
The team behind Ponsonby Road Bistro made their mark on Herne Bay this year with the opening of Halcyon— an all-day restaurant offering a casual dining experience. Located in the iconic corner site that was home to Andiamo for many years, Halcyon promises to take its diners "on a happy romp around the world" with an extensive menu of internationally-inspired dishes.
Their appetisers range from vege samosas and spring rolls with nuoc cham to softshell crab tacos and lamb ribs with smoked eggplant. And for the main event, expect larger plates of falafels, scattered sushi, snapper and prawn ravioli or cajun ham hock — all of which will delight the palette of those seeking plenty of variety, big flavours and as Jesse Mulligan describes it, "good, honest, tasty grub". 
• 194 Jervois Rd, Herne Bay. Visit Thehalcyon.co.nz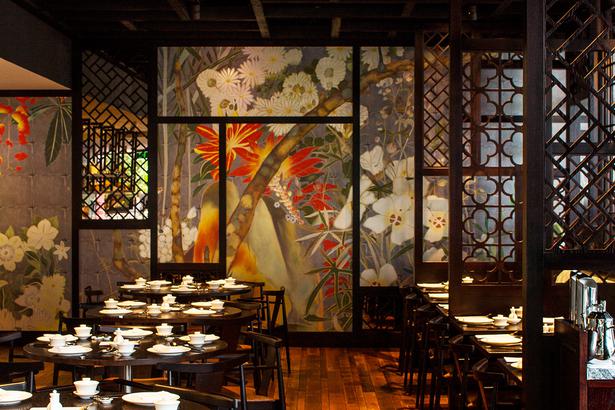 Mission Bay Pavilion
October saw the opening of the Mission Bay Pavilion, the latest project by Savour Group, of Seafarers, Ostro, Ebisu and Azabu fame. Award-winning Herbst Architects designed and built the café and restaurant on the shorefront heritage site of Mission Bay, alongside The Stonehouse. The eatery combines a Kiwi seaside vibe with Italian inspiration to produce a menu that offers both bistro-style dishes with international flair and takeaway options that diners can enjoy while taking in the beautiful beach surrounds. 
• 44 Tamaki Dr, Mission Bay. Visit Missionbaypavilion.co.nz
Lillius
With an amazing interior and a casual approach to fine dining, Lillius in Eden Terrace is one of the most exciting restaurants to open recently. Its owners, Fraser McCarthy and Shannon Vandy, have spent time cooking overseas, as well as at The Grove, Merediths, Baduzzi and TriBeCa. They're excited to finally have a place to call their own, and Lillius' seasonal menu is designed to let the produce shine. They say that the aim was to create an experience that has all the trimmings of an amazing restaurant, but the comfort of being at home.
• 19 Khyber Pass, Eden Terrace. Visit Lillius.co.nz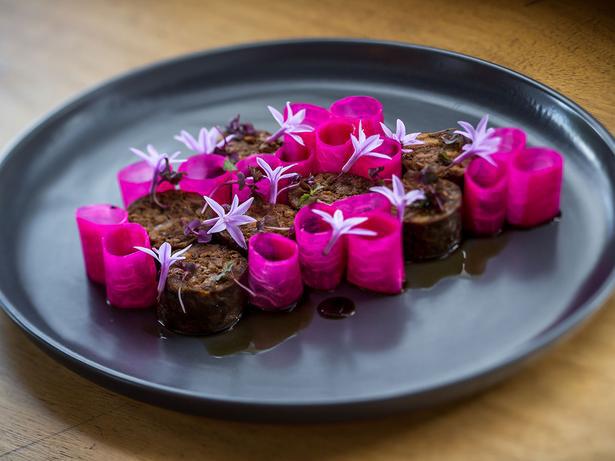 The Courtyard
If you find yourself on Waiheke this summer, search out this little Oneroa restaurant and garden bar that's winning the hearts of the locals. You can visit The Courtyard any time of the day, and menu-wise, you can expect a great mix of classic dishes (burgers, roast pork belly, ricotta gnocchi) to more innovative options  (poke bowls with spiced tofu, cauliflower rice nasi goreng). On a sunny afternoon, grab a seat in the courtyard and enjoy a wine from one of the local vineyards with a fine cheese or charcuterie. 
• The Courtyard, 149 Ocean View Rd, Waiheke. Visit Thecourtyardwaiheke.co.nz 
Etxeberria
Avondale's Exteberria is a slightly mysterious but very impressive 'permanent pop-up' from the chef behind the successful restaurant chain Mexico, and middle-eastern Beirut. In the evenings, the Mexican-Spanish restaurant takes over from another establishment and has a menu full of surprises, helped by the fact it changes every week. Black ants appear among tasty, molecular dishes different from anything else being served in Auckland. The wine list is also great — Exteberria is well worth trying if you consider yourself a slightly adventurous diner, or feel it's time to branch out from your regular haunts.
• 1790 Great North Rd, Avondale. Visit Exteberria.nz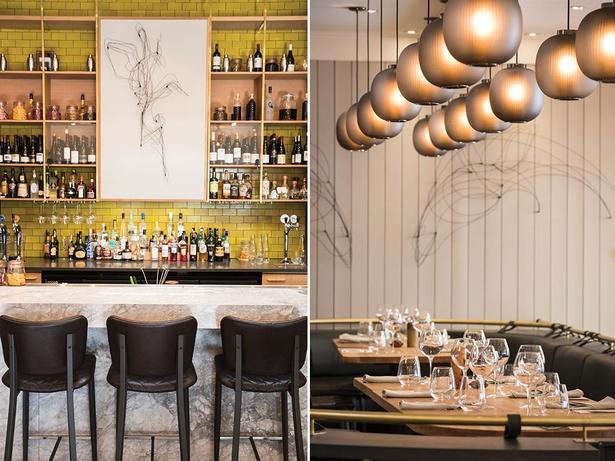 Simon Gault's newest restaurant, Giraffe, is a light and inviting space in Auckland's Viaduct. Picture / Greg Bowker
Annabel's
Annabel's only opened in June, but it's hard to imagine not being able to nip inside for a quick Negroni when in Three Lamps. The wine-bar has become a go-to place to leisurely snack and sip—fitting, seeing as the inspiration behind the new venture was the hour of aperitivo. It's simple menu, created by Maia Atvars (ex-Depot), features cheese by the gram, cured meats sliced to order and plates of Caprese salad and sardines on rye. The bites complement well-priced international wines, Estrella on tap and a succinct cocktail list. Co-owners and childhood friends, Henry Temple and Oliver Scutts, have created an elegant addition to the bar scene in Ponsonby, that seems like it was there all along.
• 277 Ponsonby Rd, Three Lamps. Visit Annabelswinebar.com
Giraffe
Auckland's Viaduct welcomed Simon Gault's latest venture this year. Designed to create a warm and inviting atmosphere, Giraffe aims to be more inclusive with its patrons by opening up the kitchen to give a full view of the action. The all-day eatery has a menu that features premium ingredients sourced from local producers and growers – quality, freshness and seasonality are paramount to Simon's vision for the menu that celebrates the best of New Zealand. With snacks, small dishes, shared plates and more significant dishes worthy of a social feast, Giraffe delivers on being an exciting restaurant dishing out brilliant and unique New Zealand food. 
• 85-87 Customs St West, Viaduct Basin. Visit Girafferestaurant.co.nz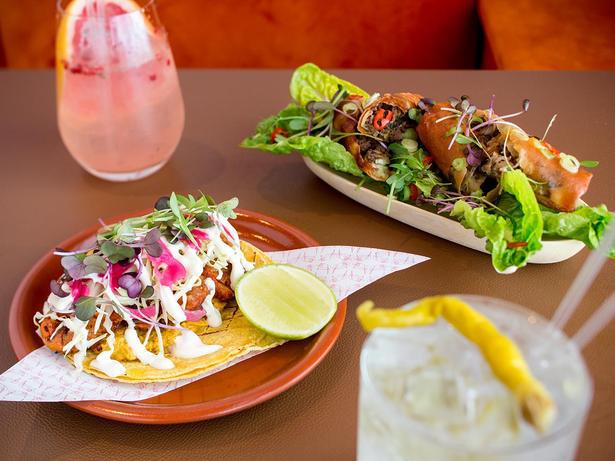 Hot Sauce
QT Museum Wellington opened their new stylish cocktail bar Hot Sauce earlier this year, serving the flavours inspired by Japan, Thailand and Korea. There are vibrant cocktails and shared plates of dumplings, sashimi, salads, and even sushi doughnuts on the menu. Head there over New Year's and try their special Yang cocktail, which mixes chilli-infused white rum, coconut syrup, pineapple and lime juice. Cheers!
• Hot Sauce, QT Museum Wellington, 90 Cable St, Te Aro. Visit QThotelsandresorts.com
Inti 
Another menu created by Javier Carmona (the man behind Mexico, Beirut, and Exteberria) is Inti — a modern Hispanic restaurant with all the flavour you could hope for. Our critic Jesse Mulligan described its food as magnificent, after enjoying the green chorizo with wood sorrel, and a 65-degree egg and an intricate dessert. Like Exteberria, the menu changes regularly, currently featuring dishes such as honey-brined duck with rose petal mole and coconut horchata, and quesadilla dorada with prawns, chipotle, radish and salted yolk crema. The dishes are as beautiful to look at as they are to eat: this is a very special restaurant that's not to be missed.
• Cnr O'Connell and Chancery Sts, City. Visit Inti.nz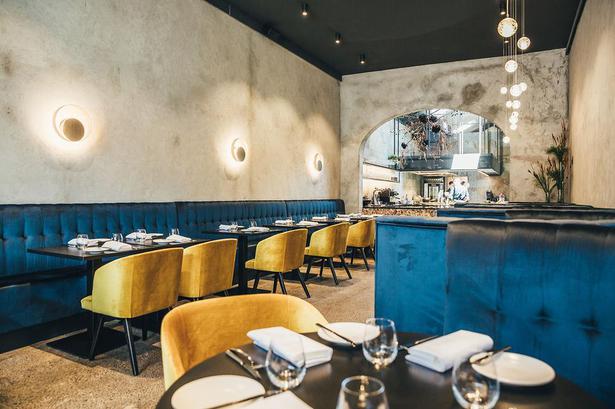 Happy Boy
This is for those looking for a buzzing atmosphere with their meal, provided by bright lighting and neon signage. Their specialty is 'baogers': halfway between a bao and burger, with tempting fillings spilling from perfectly steamed, handmade buns.
There's Xian-style pulled lamb with coriander, red onion, peanuts and chilli mayo, sesame crusted tofu with slaw, aioli and a five-spice reduction, or chicken katsu with pickled ginger, cabbage, curry mayo and a special sauce. There's decadent warm brownie drizzled in a butterscotch sauce for dessert, as well as Chinese doughnuts, or a nostalgia-inducing waffle cone filled with vanilla ice cream, caramel, chocolate, and topped off with M&Ms.
• 705A Manukau Rd, Royal Oak. Visit Happyboyeatery.com
DO YOU HAVE FOOD NEWS TO SHARE?
If you have information about a new opening, an event, a new menu or something interesting in the world of food, we'd love to hear from you. Email us at viva@nzherald.co.nz 
Share this:
More Food & Drink / Dining Out