Restaurant Review: Bodrum, New Lynn
New Lynn's version of Mediterranean cuisine is a fine but unadventurous addition to Brickworks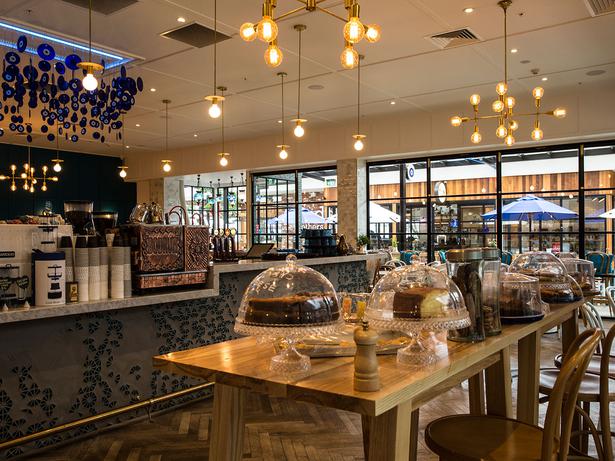 Wednesday March 30, 2016
Address: Brickworks, Lynmall, 3058 Great North Rd, New Lynn
Phone: (09) 826 3357
Cuisine: Mediterranean
Reservations accepted
Drinks: fully licensed
From the menu: trio of dips $15, falafels $13.50, cauliflower fritters $13.50, cabbage dolmades $14.50, Greek eggplant $25.50, chicken kebab $28.50, grilled whole fish $35
Rating: 6.5

I had a curious moment mid-way through my meal at Bodrum when I retired to the toilet, as I always do, to appraise its worthiness for the discerning standards of the
Viva
reader. Pleasingly, it was tiled floor to ceiling, which always looks expensive, though to find out whether they were proper tiles or just a clever wallpaper I knocked on the wall three times.
Unexpectedly, somebody in the cubicle next to me knocked three times back. Startled, I quickly washed up and left, concerned that I'd inadvertently stumbled into some sort of pre-Grindr dating ritual. I quietly returned to my table, wondering if I perhaps shouldn't have ordered the stuffed eggplant.
Much like next door neighbour Cleaver & Co, which I reviewed in December, Bodrum is a solid restaurant with pretty good food. How well you rate the place depends on your expectations, really — it won't forever change the way you think about food but nobody could deny that having these two restaurants, Shaky Isles and Wagamama all at the foot of the escalator to Reading Lynmall definitely makes this the best cinema foodcourt in the country.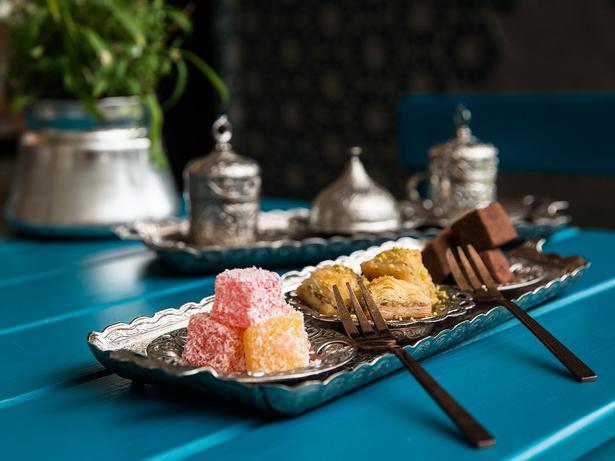 The cuisine is from the Mediterranean, though unfortunately the Greek/Turkish part rather than the Spanish/French/Italian part. Greece has contributed much to the world of food — feta cheese, kalamata olives, indiscriminate plate-smashing — but you wouldn't say its cuisine exactly screamed variety, at least the parts of it that have washed up here.
There is only so much tzatziki one man can handle, and same goes for the Greek salad, which, though popular as a thinking man's Christmas dinner contribution in 1992, these days tastes more like a desperate 7pm dig into the vege bin. Both the salad and the yoghurt dip come with almost everything — unless you order one of the souvlakis, which are served, inexplicably, with a scoop of fries.
Bodrum's falafel was good — handmade and fresh, crunchy but not oily; green and steamy on the inside. The bread was fresh too, and the right sort of chewy with a trio of lovely dips — the ezme is particularly good, a spicy and sharp chop-up of tomato, onion and various fragrant seasonings. It's apparently the number one condiment for kebabs in Turkey, and was one of the few things on the menu here that didn't feel predictable and safe.
A whole snapper was tender and flaky to the fork, but served on a plain bed of yellow rice. The chicken skewer was uninspiring, just a few chunks of plain breast — the most you could say about them was that they were "cooked". At least the stuffed eggplant was gooey and delicious. It came with tzatziki and Greek salad.
Another favourite was the Lahmajun, a sort of thin-crust pizza oven-baked with a sauce of mince, onion and tomato. It doesn't sound much but it reminded me of the best New York-style pizza — supremely tasty and hard to stop eating.
The restaurant was a little quiet when I visited, but they only have themselves to blame for that. I tried to take a menu but they couldn't spare me one. I was told that it's online but this isn't true: six months after opening they don't yet have a website. So I checked their Facebook page, where they've only managed to put up their breakfast menu.
So right now the only way to find out what food Bodrum is offering for dinner is by visiting in person, where you will be offered a laminated menu — the sneeze guard of the table service restaurant. It features photos of some of the dishes, which should feel helpful but instead removes any fragments of anticipation you might have had: "This is what your food will taste like, this is what it will look like, do not worry, you will not be surprised in any way tonight."
The brightest aspect is the service, which is young and fun, the wait staff aware of their own limitations but keen to learn — and to please. My only complaint was a long wait for dishes to be cleared at the end of the meal, and this is a common problem if the feedback on Facebook is any indication. Maybe it's not the end of the world, but I'd left my wife at home alone with three energetic children, so I was looking for an early Grexit.
What can we conclude then, about this nicely decorated restaurant where everything tastes okay and the staff are happy to have you? Perhaps just that it's aiming a little low in this, a city with no shortage of great places to eat. Nonetheless, Bodrum will be a perfectly good place to stop before your next movie so long as, like knocking on the wall of a stranger's toilet cubicle, you're realistic about what you might be in for.
Share this:

More Food & Drink / Dining Out