Where to Find Great Chocolate Dessert in Auckland
Head out for one of these delicious chocolate desserts on menus around Auckland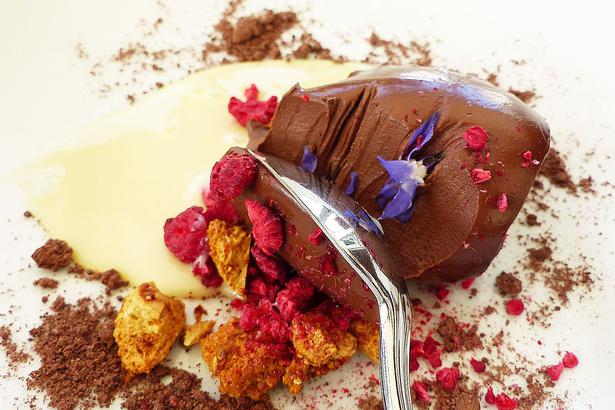 Thursday July 7, 2016
1. The Valrhona chocolate torta caprese with raspberry sorbet and coconut espuma from Baduzzi is the perfect balance of bittersweet and tart, warm and cool, rich and light. Okay maybe not that light... But it's worth the extra calories.
2. The textures of chocolate dish at The French Cafe has crunchy bits, smooth bits, sweet bits, creamy bits, tangy bits, and just had a hint of mandarin to cleanse the palate.
3. Ponsonby Road Bistro does a killer Valrhona chocolate pudding with chocolate sauce and creme fraiche.
4. Middle-eastern sweet treat baklava gets the chocolate treatment at newish opening Oaken, with the divine chocolate and coffee baklava with pine nut, pistachio, date molasses and cherry.
5. The Blue Breeze Inn offers seasonal updates of the classic choc pot, upping the decadence with accents of peanut butter, rhubarb or sour cherries — the perfect excuse to keep coming back...
6. If you really want to go all-out with dessert, don't go past the sundae from Newmarket's Burger Burger, which includes a generous amount of vanilla bean ice cream, whipped cream, wafer and, of course, lashings of warm chocolate sauce.
7. The Moo Bar from MooChowChow has all the best things about an old-fashioned chocolate bar, except its handmade from good-quality ingredients, with dark chocolate, nougat and marshmallow. If that doesn't take your fancy, there's also the rich chocolate mousse, which is sure to leave you with a cocoa hangover.
Share this: