Creating Waste-conscious Dinners
Geraldine Johns gets the lowdown on a waste-conscious dinner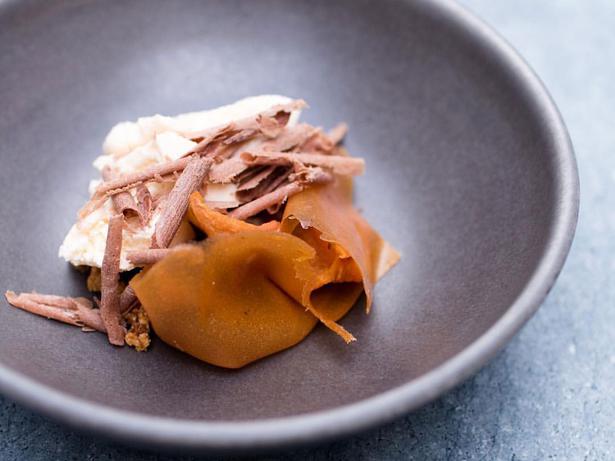 Thursday July 28, 2016
If beauty is in the eye of the beholder, then William Cook and Carlo Buenaventura are masters in the art of demonstrating great taste.
For them, it's not the looks that count; rather it's what's not left behind when they serve up a dish.
The pair — formerly of Wellington's Matterhorn, then Orphans Kitchen and lately dining pop-up The Cult Project in Auckland — are the cheffing brains behind Nothing For Dinner: a rescued food event where produce that would otherwise go to waste is instead embraced.
Consider some of the menu mentions: to start, there's what they call "winter's pickings", featuring their signature roast potato skins, soured vegetables and their signature homemade cucumber yogurt.
The mains include charred kraut, which has been bubbling along nicely in readiness for the big event for a couple of weeks.
Indeed, as a further illustration of their resolve to share and not spare the love that goes into their style of food. when we spoke Carlo was off to a neighbouring restaurant to borrow their vacuum packer which he'll be packaging the kraut into.
Tuesday's dinner — part of Auckland Restaurant Month — will feature a lot of the foods similar to what they present at their pop-ups, he says, but in a more stripped-back fashion. "We want the food to be more relatable — more accessible — for diners to try at home. We want them to grasp the concept of what we do and how we do it."
It was the beginnings of The Cult Project that saw them shift to the notion of a more sustainable style of food preparation. Explains William: "when we started the pop-ups, we had to make sure we minimised waste. We started to think about the whole process of utilising everything as a necessity."
Familiarity with that concept has since fanned a new intent. "Now we're in that mindset, we've set out on a path that will develop more and more: not just reducing food wasteage, but buying locally and reducing our carbon footprint."
Carlo adds that the way the pair cook and present food now is very different to what their peers might do.
"For us, it all boils down to flavour," he says.
The pair certainly practise what they preach.
One of their recent dinners was a full-on potato night, with every course from snacks through to dessert featuring the humble spud as star turn.
Er. Dessert? Yes. says William. "I utilised the purple Peruvian potato — which is similar to a yam. I slow-cooked them in a violet sugar syrup (the flowers too were happily growing wild) which took on all these sweet notes. And then I served it with weeds that had grown through the violets."
It only seemed appropriate to utilise all the products on hand, he adds.
Guests at Nothing For Dinner may not have to sing for their supper, but they should be prepared to perhaps go seek some of it. Dessert features "discoveries from the day's forage".
Who knows who's going to be responsible for that part of the evening.
Nothing For Dinner has some prominent backers. The event is being held at wholefood masters Misters Real Food in Auckland central, whose prevailing ethos is the use of organic whole foods, traditionally farmed meat and vegetables, and raw seasonal produce.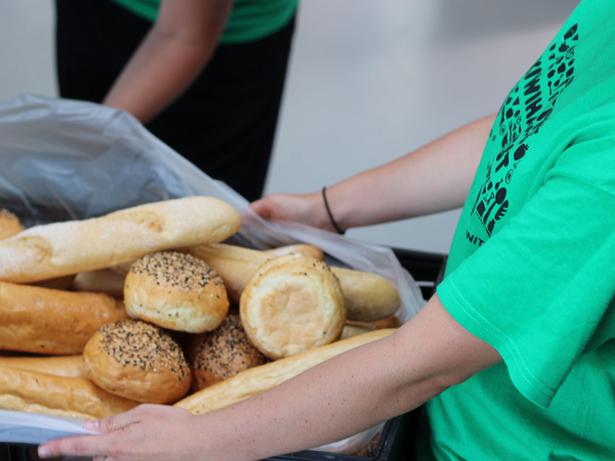 Added to this, the food rescuers KiwiHarvest are providing the ingredients for William and Carlo to work with. It's about time something like this happened, says KiwiHarvest's Maria Madrill.
"We all need to change our attitude. There is nothing wrong with a speckled banana."
The way she sees it,"This is not innovation; it's realisation. Our grandparents would never have thrown anything away."
To push her point, she's providing some lemons from her parents" garden on the night.
It's great, says Maria, that people are finally talking about food waste and taking action. And she's issued a challenge.
"We want events like this to challenge the public to not only think about where their food has come from, but why there are New Zealanders living with food insecurity, when there is $872 million worth of food thrown away in this country each year."
William and Carlo agree it's important to keep the momentum going.
Says Carlo: "if everyone is encouraged to cook and inspired to cook, the issue of food waste would be much better understood."
Nothing For Dinner. Misters Real Food, Wyndham St, Tuesday August 2, from 6pm. Tickets including snacks, three courses and a non-alcoholic drink $70 from iTICKET

EVERYTHING FOR LUNCH
Daytime dining is the name of the game this August with a great series of long lunches to be savoured.
• Besos Latinos hosts a Brazilian Long Lunch (August 7), with a buffet including feijoada, pao de queijo, coxinhas and more, to be enjoyed to the sounds of live bossa nova and samba.
• The Vikki Lane Long Lunch (August 10) is the perfect opportunity to acquaint yourself with the new venue from the team previously behind Shortland Street's Wine Loft over five delicious courses.
• The Vivace Annual Long Lunch (August 13) makes a welcome return — enjoy a four course Tuscan grill menu created by chef Paolo Pancotti at this High Street institution.
• Enjoy a taste of summer at Yvonne Bennetti at Soul (August 17) — showcasing the designer's Summer 2016/2017 collection over a three course lunch and bubbles in the beautiful Viaduct.
• The Big Cheese (August 27) sets out to fulfil all of your cheese dreams. In this long lunch at The Grill by Sean Connolly, you'll enjoy three courses showcasing artisanal local cheeses.
Make sure you take a look at this year's Restaurant Month event guide, with menus and event information in the Herald today. For full details, visit heartofthecity.co.nz
Share this: