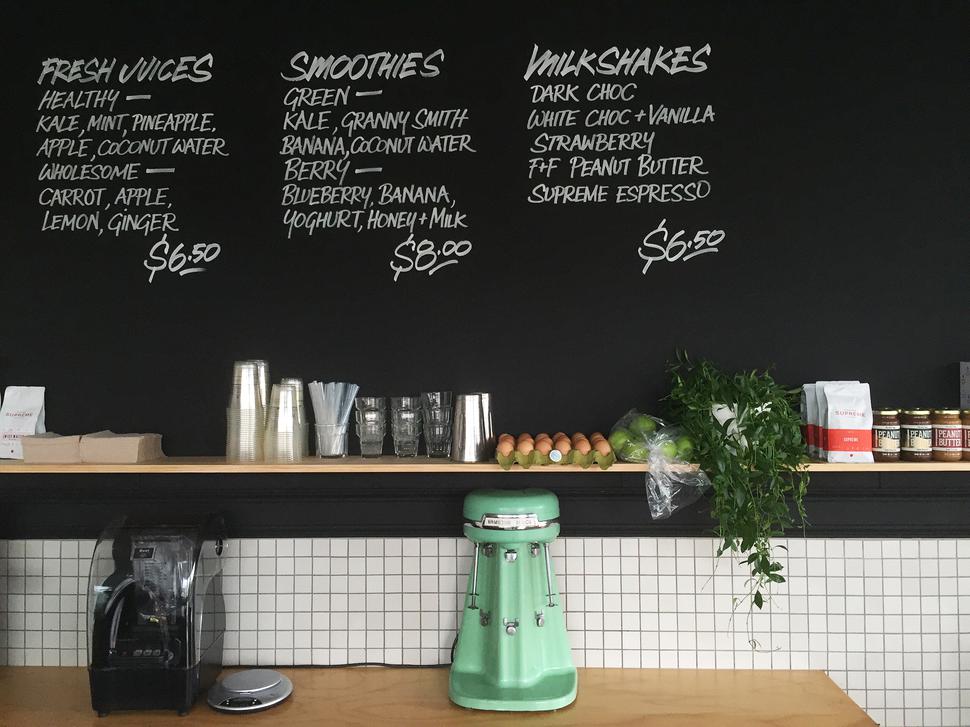 Crumb opens in Grey Lynn
This small, mainly takeaway cafe has been created with the community in mind
Friday April 10, 2015
After working under the wing of Al Brown for two years, Hugo Baird has opened his own joint nestled in the suburban streets of Grey Lynn.
Crumb, on the corner of Ariki St and Crummer Rd, is a small, mainly takeaway cafe created with the community in mind.
"The previous store allowed neighbours or people who lived on opposite ends of the street to meet and befriend each other, and I want that to continue," Baird says of the existing business, the Ariki Store. "People should know their neighbours' names and have chats over the fence like the good old days."
Among the chatter, Crumb is serving your tried and true cafe fare: breakfast options include muesli, bacon and egg baps and sourdough toast, fresh juices, smoothies and milkshakes as well as house made salads and sandwiches.
"I'm all about the old classics like ham off the bone, swiss cheese, pickles and relish on il Forno pide, and no one ever turns their nose up at a good BLT, says Baird. "Of course, we'll have the vegos covered as well though."
Baird is stocking the new cafe with like-minded, up-and-coming brands: Supreme Coffee provides the beans, Karma Cola and Six Barrel Soda serve the refreshments, il Forno bakes the bread and Meola Kitchen looks after the sweet treats.
"I just want to serve great food and drink in a relaxed atmosphere, whether it be someone dropping in quickly for a coffee and BLT on the run or someone who wants to sit around and have a yarn."
- Crumb, corner of Ariki St and Crummer Rd, Grey Lynn.
Share this: