Restaurant Review: Culprit, Auckland Central
Chef Kyle Street is behind new opening Culprit in Wyndham St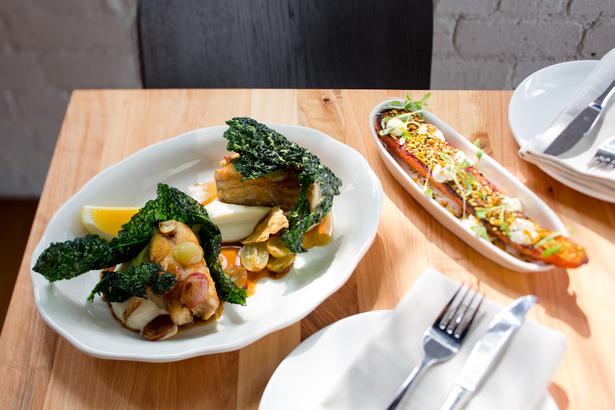 Wednesday Nov. 2, 2016
Cuisine: Modern European
Phone: (09) 377 5992
Address: 12 Wyndham St, Auckland Central
Drinks: Fully licensed
Reservations accepted
From the menu: Steak tartare, dumplings, kokoda, carpetbag oysters, smoked fish pancakes, "ugly carrot" $4-$10, fish $30, mutton $28, ginger kiss $5, tangelo trifle $8.
Rating: 9.5/10
Let's first take a moment to farewell Black Hoof, the restaurant that used to live in this upstairs central city space, where you could drop in for dinner and feel like you'd been transported back to Spain. Or at least like you'd been transported back to that Melbourne restaurant that transported you back to Spain.
They used to serve jamon iberico ham, sliced at your table, though God knows how many people ordered it because, having been lovingly raised on acorns, cured for four years then transported around the world, it was necessarily very expensive. When I visited, they had 25 massive legs of the stuff hanging from the rafters — what did they do with them all when the place closed? Return them to the pigs' families with an apology note?
Now Black Hoof has moved out and Culprit has moved in and, with a couple of elegant interior changes the new owners have transformed a food hall into a sophisticated dining room with plenty of buzz and atmosphere.
The cooking team is led by Kyle Street, formerly of Depot, and the kitchen vibe is busy and chatty. It's a beautiful thing to hear your order called out to a group of chefs who immediately begin working on its creation. Meanwhile, the floor staff are wheeling around yum cha-style trolleys which you can pick tiny plates from. It's possible to be eating something while you're reading the menu, which is a rare and slightly disconcerting experience, like flicking through a holiday brochure while sunbathing in Rarotonga.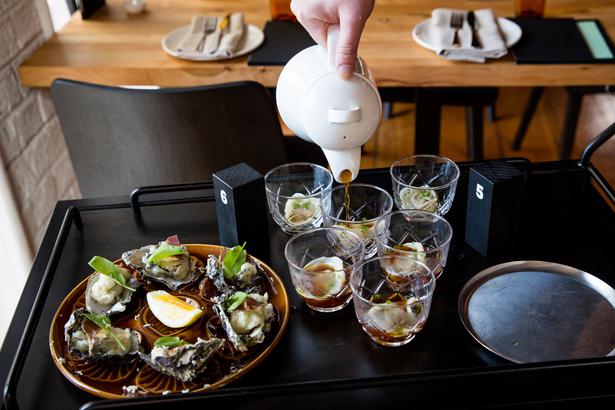 This European-style dim sum was "invented" at a San Francisco restaurant called State Bird Provisions, and while it's remained a novelty for diners, it's made a big impression on chefs, who've fallen in love with the way it circumvents the traditional a la carte system. It's an appealingly visual way of offering your food masterpieces to customers, and it's very fluid — a chef can add to or subtract from their more formal menu offering on a daily or even hourly basis.
There are a couple of technical challenges, one being that you can only offer it fresh and fast when your diners all arrive at once — Culprit has solved this by offering three sitting times: 6pm, 7pm and 8pm. The other problem is that as a hungry customer you have no idea how much to order from the actual menu because you don't know how many trolleys will be coming through, and how many of them you'll want to eat from. I don't know if a fix for that is possible but I feel sure that they're working on it: "we're learning something new every night," said the manager, with pride rather than apologetically, as I paid the final bill.
The food, both on and off menu, is very, very special. With so many good restaurants opening lately, Culprit is a reminder that there is still room for great. You can detect plenty of Depot in the DNA but it's another step forward for Street, who has taken all the comfort flavours and "fresh plus fat" approach that works so well at Al Brown's iconic restaurant and added a certain delicacy, with a few surprises and a touch more technical flair.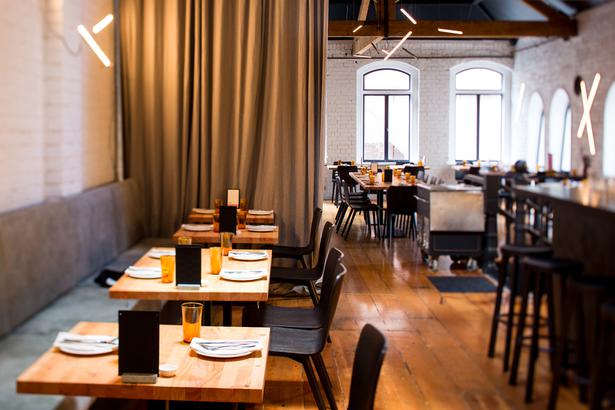 The best thing was the fish — usually turbot but kingfish when I visited — juicy and meaty and, unusually, served with a chicken jus which totally dialled up the roast-comfort flavours. The dish was dotted with halved, roasted grapes, a gem of an ingredient that has just started appearing in the sort of wholefood cookbooks I buy, but it's the first time I've seen them in a restaurant.
Mutton is also nearly impossible to find on a meal out and here they use neck — all that bending over to eat grass creating complex and tough muscle fibres that break up into sheepy flavour bombs with enough slow cooking. There's a side dish called "ugly carrot", but don't be put off — it's a roasted half carrot carpeted with whole spices and yoghurt. It looked pretty beautiful to me.
Some of the trolley dishes are a little lighter, though this is not a restaurant you visit to eat salad. For dessert we were nudged heavily toward the customised soft-serve icecream but sadly the machine broke down (they bought it for almost nothing from an old woman in Northland so it's unlikely they'll be able to apply the full force of the Consumer Guarantees Act).
Most chefs look permanently miserable but Kyle Street always seems to be enjoying himself. If I'd just opened this restaurant, I'd be happy too.
One week after opening, Culprit goes straight into my Auckland top five, and I can't bloody wait to go back.
Share this:
More Food & Drink / Dining Out