Visit this Week: Deco Eatery
Titirangi's newest establishment has an eastern Mediterranean flair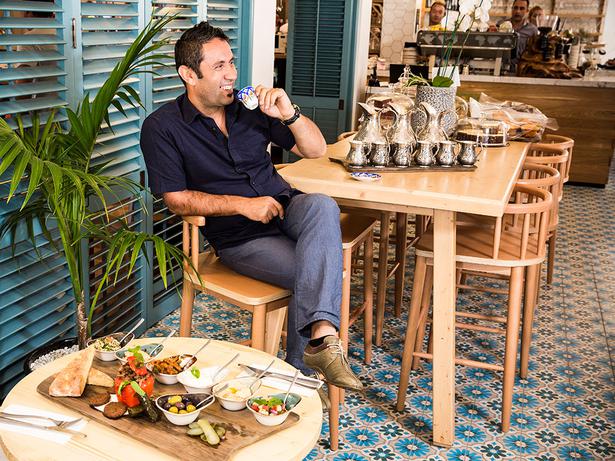 Wednesday April 8, 2015
When Alex Huseyin Isik and his wife Nigar moved from Turkey to New Zealand 14 years ago, he started as a humble dishwasher, working for a strict but talented Frenchman.
"It didn't take long for me to decide that I wanted to be an owner like him," says Huseyin Isik, "so I could afford the opportunities that are here in New Zealand."
The first place he opened was Mozaik Caffe in New Lynn, which he owned for more than 10 years. The couple now have two children and 17 cafes and restaurants, — including several Mozaik Caffes. Deco Eatery is the latest on the list.
Set in Titirangi's refurbished Lopdell House, alongside the impressive international gallery Te Uru, Deco has an eastern Mediterranean flair, taking inspiration from Huseyin Isik's homeland. Head chef David Kaya is also Turkish. The menu features Menemen sauteed tomatoes, Istanbul street food and Turkish meatballs. But Huseyin Isik's favourite is the dolmades.
"It's my mother's recipe and now my sister Feriza, who works as a chef, prepares them just the way my mother did for us as small children back in Turkey."
The moment he saw the historic 1930s space (formerly Hotel Titirangi), he knew it was the place for his cafe. He and architect Justin Roderique from Pennant and Triumph modernised it while still respecting the heritage.
"The feeling here is amazing and of course it has a lot to do with the building and its history — but it is more than that," says Huseyin Isik. "It feels like home."

• Deco Eatery, Lopdell House, 418 Titirangi Rd, Titirangi. Ph (09) 817 2664.
Share this:

More Food & Drink / Dining Out