Where to Go: Diner en Blanc
Get yourself a seat at the annual Diner en Blanc event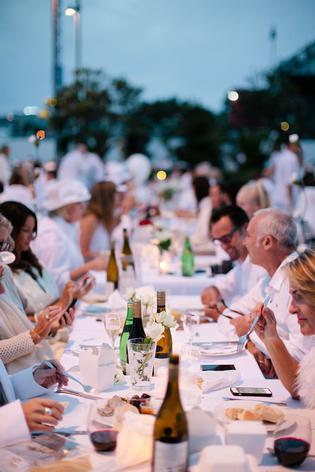 Come March 4, the hottest ticket in town will be a seat at the annual Diner en Blanc event held in association with Viva — always a highlight on Auckland's social calendar.
More than 1200 people dress head-to-toe in white to attend the stylish outdoor picnic held at a top-secret location. Guests BYO everything, in white of course: tables and chairs, picnic hampers, tablecloths and settings, and cutlery, stemware and dinnerware. After assembling at different points around the city you're taken to the venue either by public transport or on foot.
Attendees can also expect live music and entertainment, which definitely takes on a different vibe when enjoyed under the stars with your partner or a group of friends.
This year's premium Champagne partner is Perrier-Jouet, an ideal fit thanks to its pedigree heritage and effortless style. Its Grand Brut and Blason Rose wines will be available to reserve online for the night from the Diner en Blanc website next month.
If preparing your own dinner is too much like hard work, gourmet picnic hampers can be preordered too.
This is the fourth year Diner en Blanc, which was launched in Paris in 1988 by Francois Pasquier, will be held in Auckland, with previous events hosted at Britomart, Wynyard Quarter and Bayswater Marina. Hugely popular, the outdoor dinner party is held in more than 60 cities around the world, from Athens to Tel Aviv.
• Tickets are strictly limited. If you haven't been before, get on the waiting list at Auckland.dinerenblanc.com/register, before February 22.
Share this: