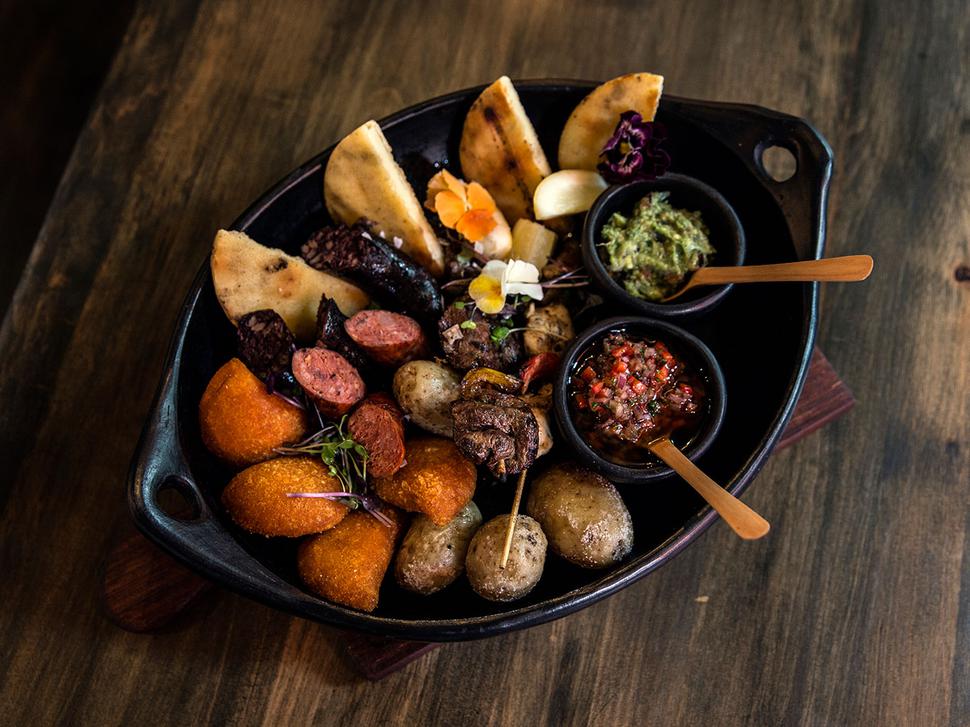 Restaurant Review: El Humero
Colombian eatery will please meat-lovers, but staff and systems could do with some fine-tuning, finds Jesse Mulligan
Wednesday Sept. 16, 2015
Cuisine: Colombian barbecue
Address: 40 Hurstmere Rd, Takapuna
Phone: (09) 489 9973
From the menu: Chorizo $7, Morcilla $8, Chicken skewers $9, Fried pork belly $7.5, Pork shoulder $25, Short rib $25
Drinks: fully licensed
Rating: 5/10

We celebrate vitality this issue, which in 2015 probably means spinach juice, activated almonds and replacing your first coffee with a lemon squeezed into a glass of tepid water. But we've had plenty of that stuff in this column lately so let's instead spend this week talking about meat — it doesn't blend well into smoothies but it's a source of various useful nutrients and is a lot more fun to eat than an iron tablet.
Recently someone asked me where Auckland's best steak was. I ignored the almost perfect scotch fillets at Ponsonby Road Bistro and Coco's Cantina, pointing them instead towards the more obsessive menu at The Grill, where you can choose your favourite cut and breed, or even order the "study of beef", a tasting plate that sounds like a Waikato University graduate diploma.
But I ate at Jervois Steak House last week and I think we may have a new winner. I was there to review the place but part way through the meal it became clear that things will change very soon, as departed executive chef Simon Gault's shadow slowly disappears and new guy Gareth Stewart takes charge of the food.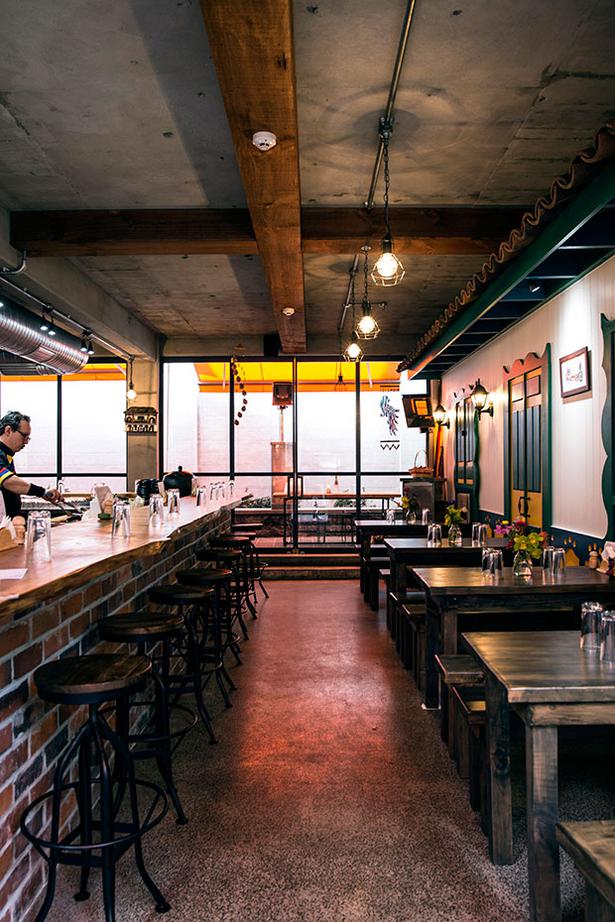 Right now the menu is all "SG's special sauce" and "SG's favourite cut" which, three months in, would be somewhat emasculating for GS if he wasn't such a GC. Instead, he's taking his time to work through the nine Nourish Group restaurant menus he's now in charge of — and given that the food at Jervois ain't broke, you can forgive him taking his sweet time to fix it.
I hope he doesn't take off the signature prime rib, which must be ordered 24 hours in advance because of its overnight cooking time and enduring popularity. Or the steak tartare — created with less fanfare than the tableside theatrics of The Grill, but flawless nonetheless, a bloody, yolky flesh-fest seasoned and balanced by a range of sharp, tart condiments.
I've been to JSH before and found both dishes lacking — the tartare too chunky, the rib flat and dry — but right now things are almost impossible to fault, and the service is personal but reassuringly professional. I'm looking forward to seeing what happens next.
And instead I'm reviewing another meat-centric eatery, El Humero, just across the bridge in Takapuna. The locals are excited about it but I'm afraid I can't quite send you there just yet — the food is good, but everything else is still a work in progress.
I had high hopes for the place, which specialises in Colombian food and is found in a Hurstmere Rd alleyway. My dining buddy was my Chilean friend Mauricio, who's often lamented the fact that South American cuisine doesn't seem to be able to get a foothold on the scene in the same way as, say, Mexican.
The restaurant is small and busy, but that didn't worry me. I'd happily wait an hour for food if the host could put a drink in my hand and make me feel welcome, but both of those things proved difficult. Like a Coromandel fish and chip shop on New Year's Eve, the owner acted like having his business full of customers was the worst thing that had happened to him.
The place has been open four months but somehow preserves the frantic chaos of an opening night. At the fire pit, a solitary female chef expertly grills meat to order, then, when someone orders a slow-cook cut, she reaches down into the oven warmer with some tongs and carries the meat across the kitchen floor to the plate, invariably dropping some on the ground as she goes.
A waiter knocks a big container of guacamole on the floor, while his colleague arrives with our food but can't put it down because he hasn't cleared our entree plates yet. "There's no room," he says with puzzlement, having not, in four months, been able to brainstorm a solution for this.
As I say, though, the food is mostly delicious — home-made chorizo and morcilla sausages, long, slow-cooked short rib and pork shoulder that fall apart to the fork, and tangy, zingy sauces which do a good job of dressing up the meat.
So much potential, but the systems are poor to non-existent and the floor staff don't have the charm or enthusiasm to make up for the dirty dishes, empty glasses and absent wait staff that characterised our visit.
If you're into grilled meat you'll like the menu here, but I can't see that you'll enjoy any other aspect of the place just yet. At the end of the night, with nothing left to cook, I saw a flash of a smile and a joke from the chef as she greeted a couple of regulars. To make El Humero work, the whole staff will need a bit more of that vitality.
Share this:
More Food & Drink / Dining Out