Where to Eat: Fish Fish, Ponsonby
Mimi Gilmour is bringing Aucklanders their Omega-3 fix with new eatery Fish Fish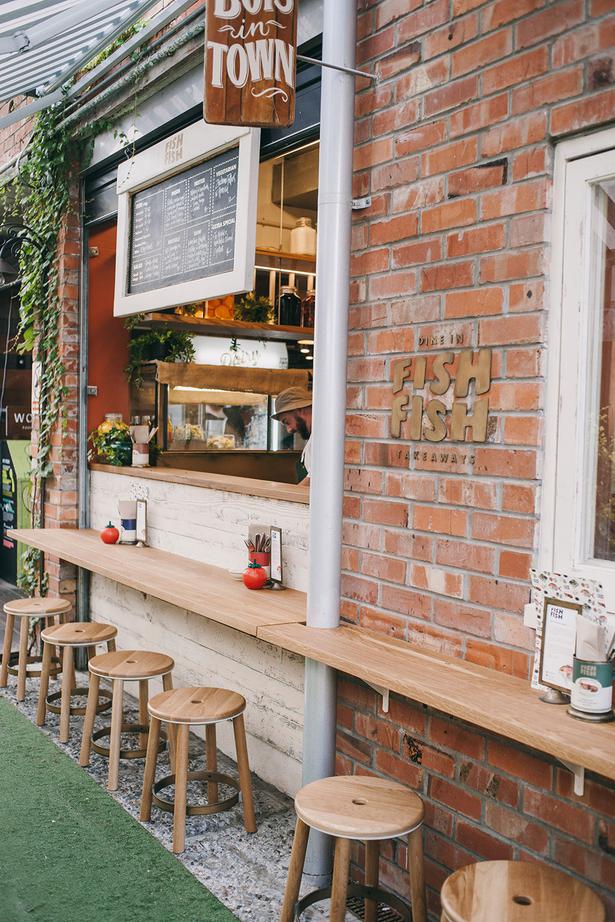 Wednesday Feb. 3, 2016
Fish 'n' chips is one of summer's essential indulgences, but so often the takeaway variety can be disappointing, says Mimi Gilmour. The restaurateur behind the popular Mexico and Burger Burger chains, along with her business partner, chef Adrian Chilton, aim to, er, cast this problem adrift at their new Ponsonby Central eatery and fishmonger, Fish Fish.
"Fish 'n' chips doesn't have to be horrible and greasy," she says. "And I think we all need to eat more seafood."
Diners can order their preferred kai moana, (depending on availability) and decide on how it's cooked (battered, panfried, etc), or choose from pasta dishes, fritters and raw dishes (they do a mean ceviche). Then there's the option to add salad, salsa and "Jimmy's chips", a shout-out to now-retired former proprietor Jimmy the Fish. Or you can pick up a fillet to take home, or a vacuum-packed meal for later. Fish Fish will also open in Takapuna in a few months, alongside their burger outlet at Fortieth and Hurstmere.
A keen fisherman, Adrian says the idea is to keep it fresh, simple and ethical.
"New Zealand has such amazing seafood, you don't need to do much other than treat it with respect."
The fish itself comes from the Auckland Fish Markets and Yellow Brick Road, a company known for its sustainable practices.
It's hard to know what we like best about Fish Fish — the huge jars of pickles, the retro-style printed paper, or the fact that it's directly opposite Burger Burger, so you can glower righteously at your carnivorous friends as you get your Omega-3 fix.
Share this:
More Food & Drink / Dining Out