Restaurant Review: Kindred, Wynyard Quarter
The food and decor at Kindred is as pretty as a picture, but its menu needs a little fine tuning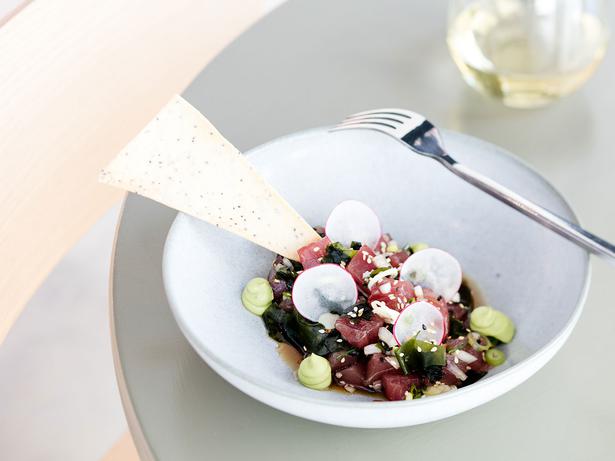 Wednesday Oct. 26, 2016
Cuisine: Modern European
Address: 7/12 Jellicoe St, Wynyard Quarter
Phone: (09) 379 3484
Bookings accepted
Drinks: Fully licensed
From the menu: Grilled prawn $7, tuna poke $17, spiced cheese and tomato salad $18, steak frites $32, hapuka $33, lamb rump $29, green beans $8, house slaw $8, chocolate mousse $14, vegan cheesecake $14
Rating: 6/10
I visited Kindred with Will and Alexandra as part of the Free Meals On Twitter programme I've launched to diversify my dining company and turn online friends into real ones. They're both young lawyers, which had the added benefit of giving me a glimpse of the world I might have joined if I'd gone into the profession after finishing my LLB, rather than accepting a job pranking commuters for a Hamilton radio station.
Dinner was set for 7.15pm which, when you're a young lawyer, is early enough that on the way out of the office you say to your boss "I can come back afterwards if you need me to", and there's a reasonable prospect they'll take you up on your offer. They work hard, these kids, so don't let anybody tell you millennials spend all day taking puppy-filter selfies and ruining music.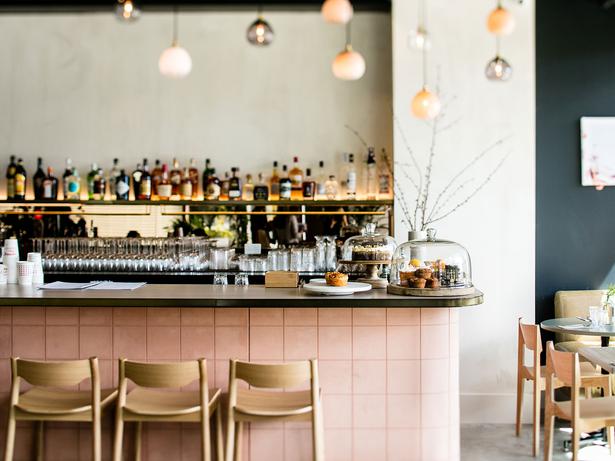 The two of them arrived just ahead of me at Kindred, the new Wynyard Quarter restaurant from the people behind Miss Clawdy's. Alexandra said: "When I got to the front door the restaurant manager was standing on the other side of it and we looked at each other through that little window. I half expected him to open it for me but he didn't, so we spent a second just looking at each other before I opened it myself."
North Wharf is Auckland's version of the European town square - a tourist-friendly area with one or two great restaurants if you know where to look, but mostly just below-par eateries that don't need to try hard because most of their diners are from out of town and will only visit once anyway.
Kindred right now is somewhere in between - most of the staff are eager to please, though by chance I was one of two reviewers in that night and neither of us were spotted, which suggests they could possibly be a little more observant.
I'm putting off talking about the food, because only about half of it is any good. The menu is confused, with a mix of 21st century superfood buzzwords and old-fashioned meat and butter cooking. You can order fried steak and fries, or fried fish and fries, or a burger. Or you can go for the one healthy looking option: grilled chicken with kale and quinoa, an unappetising proposition that makes its section of the menu look like a bingo card for the joyless.
Entrees are designed to share but come without serving spoons. Prawns arrive with head, shell and all and are drenched in butter, but come without a finger bowl. Luckily they're overcooked, so the shell is no longer attached to the flesh. You do have to pick up the lemon though, which sits in the bowl like a wet yellow ball in a puddle. The prawns cost $7 each. Well, it is an upmarket place.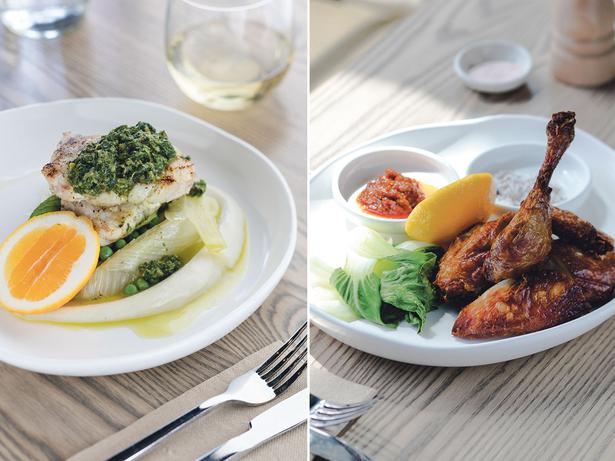 The look is industrial chic, the colours all leather and cream, and it is quite a nice room in which to sit and drink and eat. The toilets are in cubicles formed around a unisex basin area which, well, my wife tells me I'm weird for this, but I really don't enjoy washing up next to a woman. It feels like I'm in her private space. What if she wants to check her lipstick?
The scotch was cooked rare, as requested by Alex, but it wasn't hot enough to melt the disc of butter on top of it, so that was fairly unpleasant. My hapuka was done very nicely and so was the braised fennel served with it. It was topped with a herby chimichurri which was good too - lucky that, because versions of it also came with the lamb rump and the green beans. As the pictures with to this review show, it all looks good on the plate, but not much of it is worth returning for.
If you find yourself at Kindred despite all of this, go for the tuna ceviche, which is hard to fault. Then get my fish, and a chocolate mousse for dessert - ignore the vegan cheesecake which isn't served cold enough, so tastes like a fist-sized lump of room temperature cashew pulp, which of course is what it is.
When we left I asked if I could take a menu with me. "To be honest, we're not even sure we'll stick with that menu," said the manager of a restaurant that last week launched said menu at a VIP event then sent the news out to hundreds more via a press release and emails. One of those emails arrived in my inbox, asking me to review the place. So here we are. I wish it had gone better for all of us, but I'm told their breakfast menu works, so maybe if you find yourself near the waterfront that would be a good opportunity to dip your toe in.
Share this:
More Food & Drink / Dining Out