New Opening: The Lula Inn, Viaduct
South Pacific-inspired bar and eatery The Lula Inn promises to bring a "relaxed colonial" vibe to the space formerly occupied by The Crew Club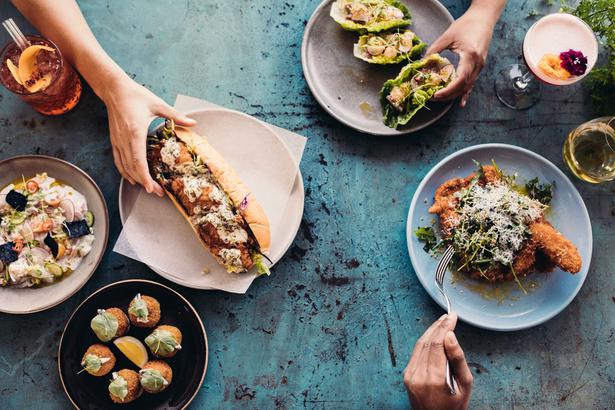 Wednesday May 31, 2017
If you're anything like us, you'll have been dreaming of a getaway to a Pacific paradise since the temperature started to plummet. To get inspired, pop into new South Pacific-inspired bar and eatery The Lula Inn, which promises to bring a "relaxed colonial" vibe to the space formerly occupied in the Viaduct by The Crew Club.
Heading up the kitchen of the eatery, which opens its doors on June 1, is Sam Clark, who has designed a sharing menu influenced by Pacific flavours using premium New Zealand seafood and produce. Think Leigh fish kokoda, Takapoto beef shoulder, and market fish, broccoli, red potato, seaweed and lemon butter.
Gin is a big focus for bar staff, with a cocktail menu rich in tropical flavours such as vanilla and fresh fruits, while classic cocktails are given a Lula Inn twist.
READ: Where to Find Aucklands Best Gin Cocktails
For those who like cutting a rug on the dance floor, soul and funk artists will take over entertainment duties Thursday to Saturday.
• The Lula Inn opens on June 1 at 149 Quay St, Auckland Central. It will be open daily from 10am-late on weekdays, 9am-late on weekends. Visit Lulas.co.nz
Share this: