Madam Woo Opens in Christchurch
Josh Emett and Fleur Caulton launch a fifth branch of Malaysian eatery Madam Woo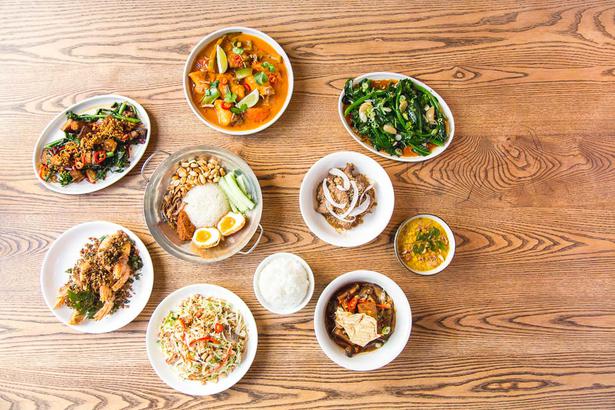 Wednesday Feb. 15, 2017
Malaysian restaurant Madam Woo continues its successful expansion in New Zealand with the launch of its fifth eatery in Christchurch today.
The popular restaurant, co-owned by Michelin-star chef Josh Emett and business partner Fleur Caulton, is known for its vibrant and fun decor, and contemporary spins on traditional Malaysian dishes, such as its famous roti canai-style Hawker Rolls.
READ: Restaurant Review: Madam Woo, Takapuna
"We really wanted to bring Kiwis a unique dining experience with big personality that reflects the hustle and bustle of Malay street food. With the success of our other four restaurants across the country we decided it was the right time to bring the vibrant and full flavours [of]  Malaysia to the streets of Christchurch," Emett says.
The Christchurch incarnation of the restaurant joins those in Auckland, Hamilton, Dunedin and Queenstown.
The new restaurant is at 255 St Asaph St and is open seven days a week for lunch and dinner. It will  also offer a takeaway service.

Share this: